What Home Buyers Don't Want To See In Your Home
While renovations will improve your home in so many ways, it is important to remember that when you are selling your home, there are a handful of elements that are unattractive to buyers. Unless a homebuyer is looking to completely tear down and renovate a house, most potential buyers would prefer to move into something that is up-to-date, contemporary and habitable. Even if you plan on living in your home for the foreseeable future, the following tips will help rejuvenate your space in the meantime for you to enjoy! When executed properly, our professional suggestions will also contribute to accruing both financial and aesthetic value over time. So, whether you are looking to sell your home now or in the future, consider incorporating these five tips which either make or break your property!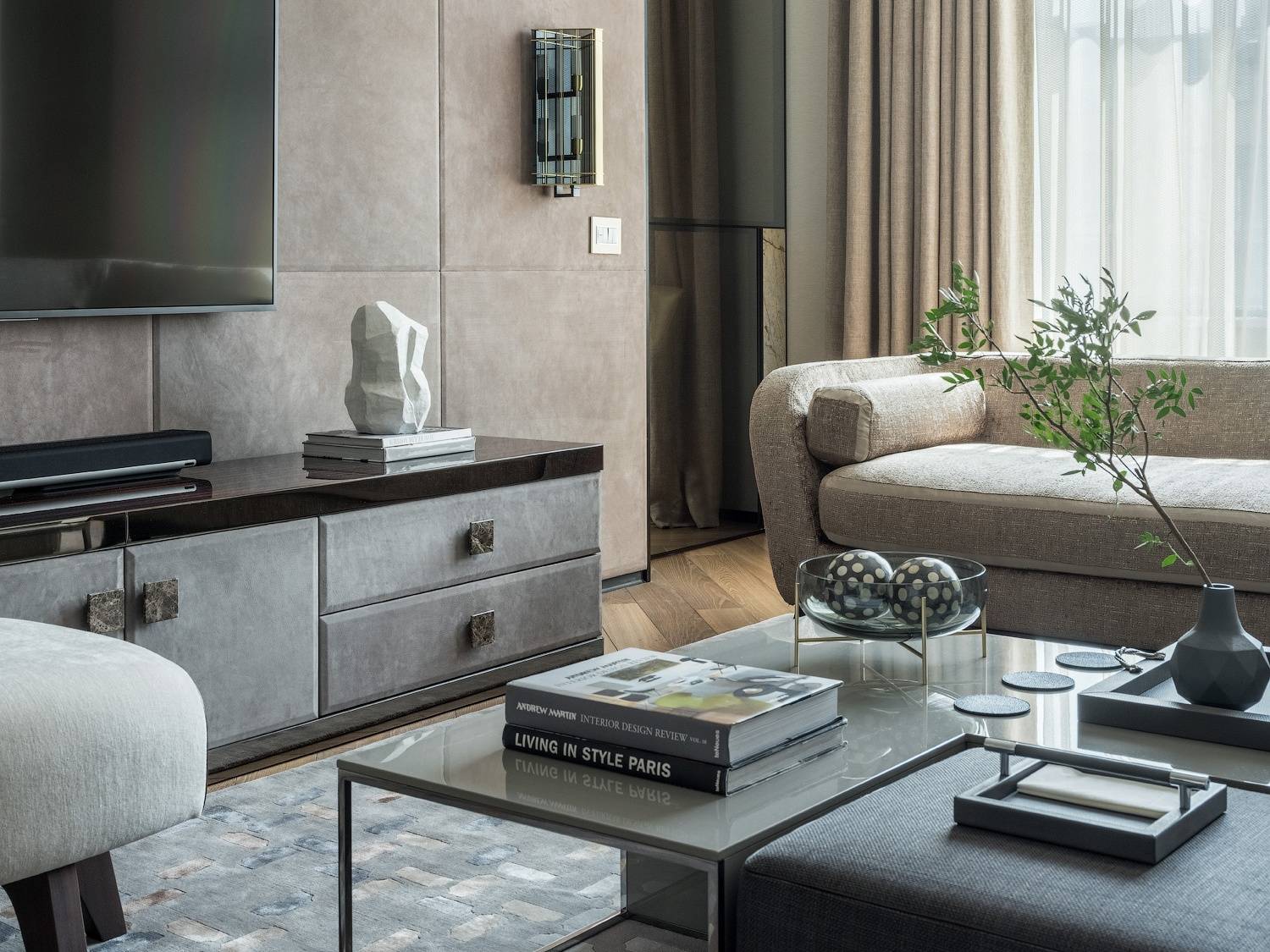 Clutter is not only a pet peeve, it is also a turn-off for buyers. While we become accustomed to our own clutter and live with it, homebuyers definitely notice! Image you're in the homebuyer's shoes and you notice that there is a lack or shelving, concealed cupboards or wardrobe space — you wouldn't be happy! In fact, you would probably be mildly anxious thinking about where all your belongings would go! On the plus side, you can take almost any empty space, such as landing, hallway or architectural recess, and incorporate beautiful built-ins. Built-ins can also help tie a room together and frame structural features, such a fireplace, so it's a win-win! Even if you have a flat wall along one side of a bedroom, living room, hallway or office — you can use that wall as a foundation to build out 50cm-100cm for storage cupboards and/or shelves.
Generally speaking, you'll want to avoid having more than three countertop appliances in your kitchen and try to divide your bookshelves into thirds: one-third books, one-third decorative (vases and pictures) and one-third empty. You will likely already have picture frames and some books lying around, so select a few that you can use decoratively! Purchasing inexpensive but aesthetically pleasing vasesor ginger jars online can serve a dual purpose as they will not only add attractive features to your home-for-sale, but you can also enjoy them in your new home!
"I usually start in the closet... your closets should be half-full, with nothing on the floor. Why? Because most people looking for a house have outgrown their previous house. Showing them that you've still got room to grow gives them a reason to buy." - Julie Dana, Home Stager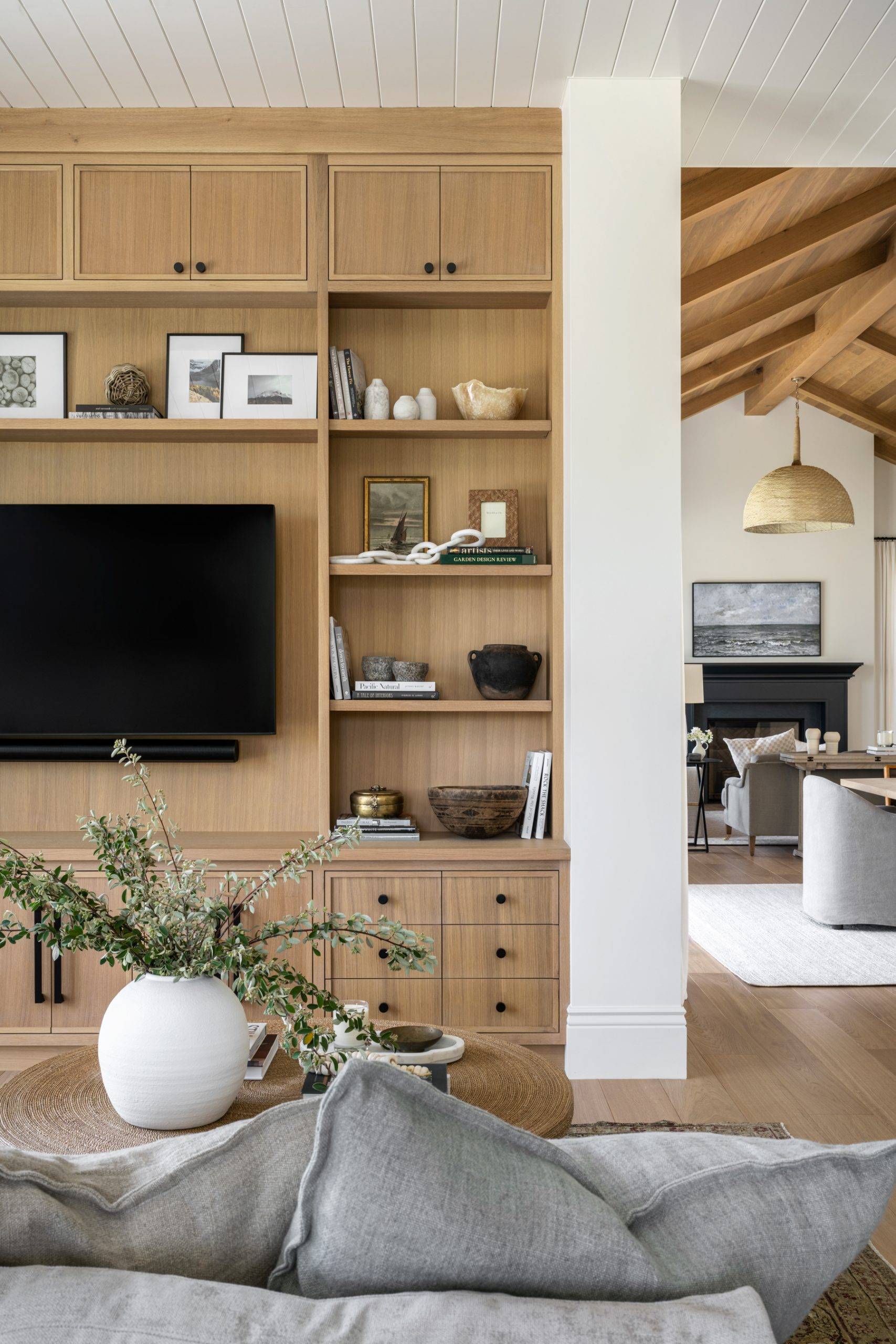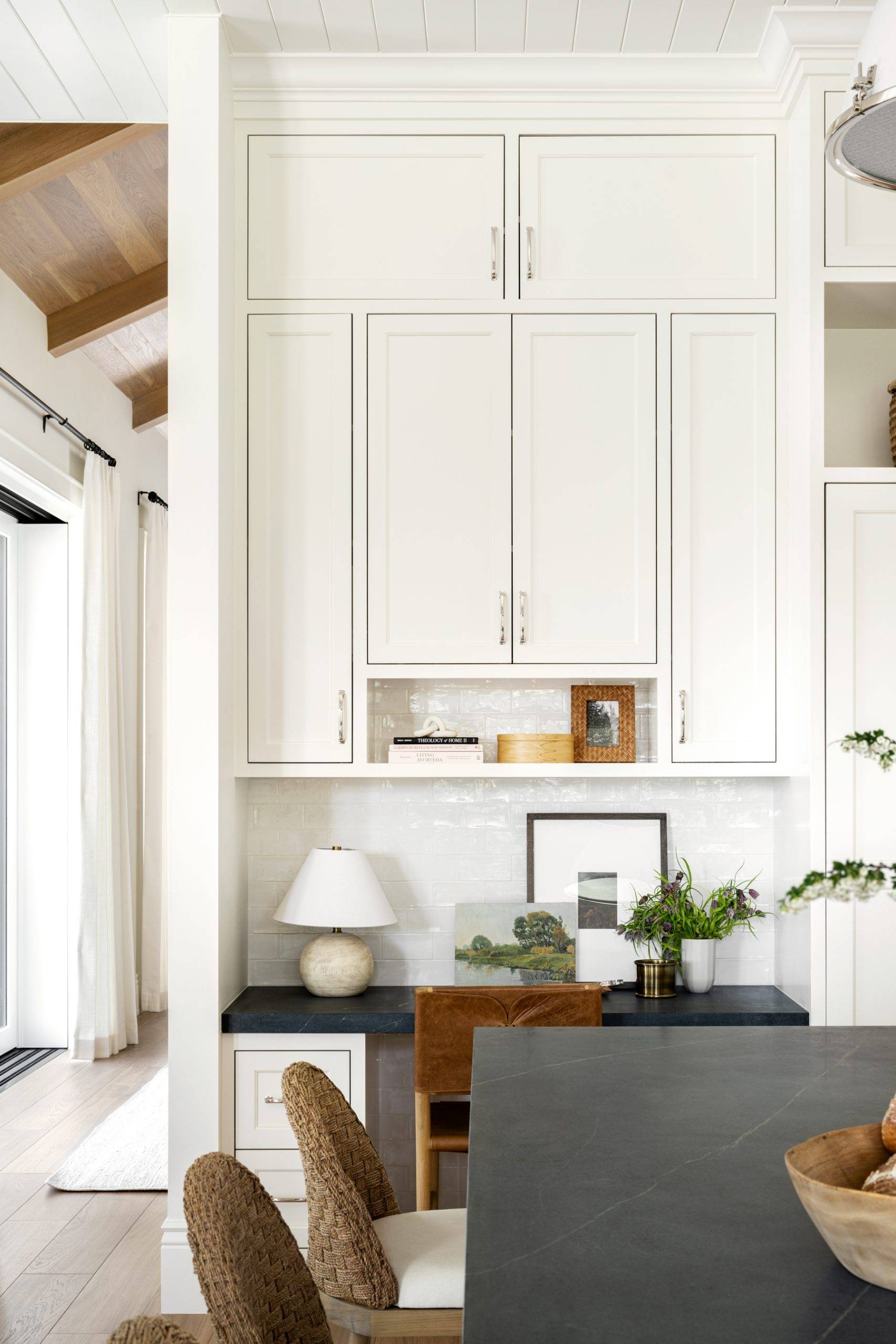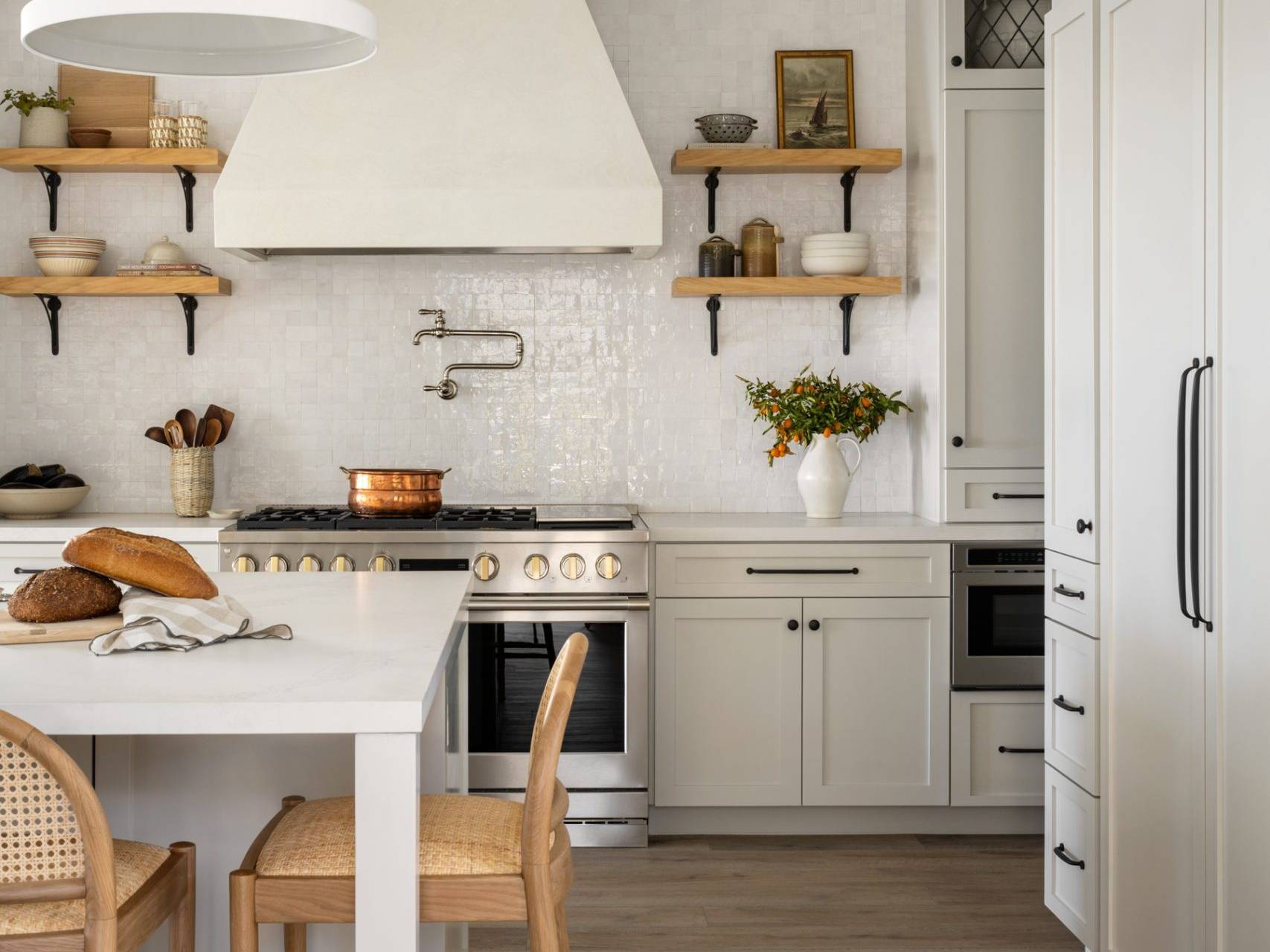 2. Outdated Fixtures & Lighting
There's a reason why the past is the past! Buyers don't want to see tarnished doorknobs, disco-esque lighting fixtures or dare we say, old ceiling fans! (All you have to do is type 'outdated home' in Google and you'll see the visual we are referring to!). Nothing says 1970s like a Hollywood-style strip of bare, round lights over your bathroom mirror. Replace these old, dated fixtures! The investment of a few hundred pounds is definitely worth it. We suggest covering up spotlights, which are harsh and unattractive to the eye, with a soft shade instead or go for a feature pendant. You don't want to have so many lighting sources that you can't tell switches apart, however you should aim to have a few lighting options, types and at placed at different heights with dimmers. For example, in your kitchen, we suggest aiming for recessed ceiling lighting, a couple pendant lights over countertops / islands and concealed lighting beneath cupboards. This enables you to use lighting at different times, for different functions.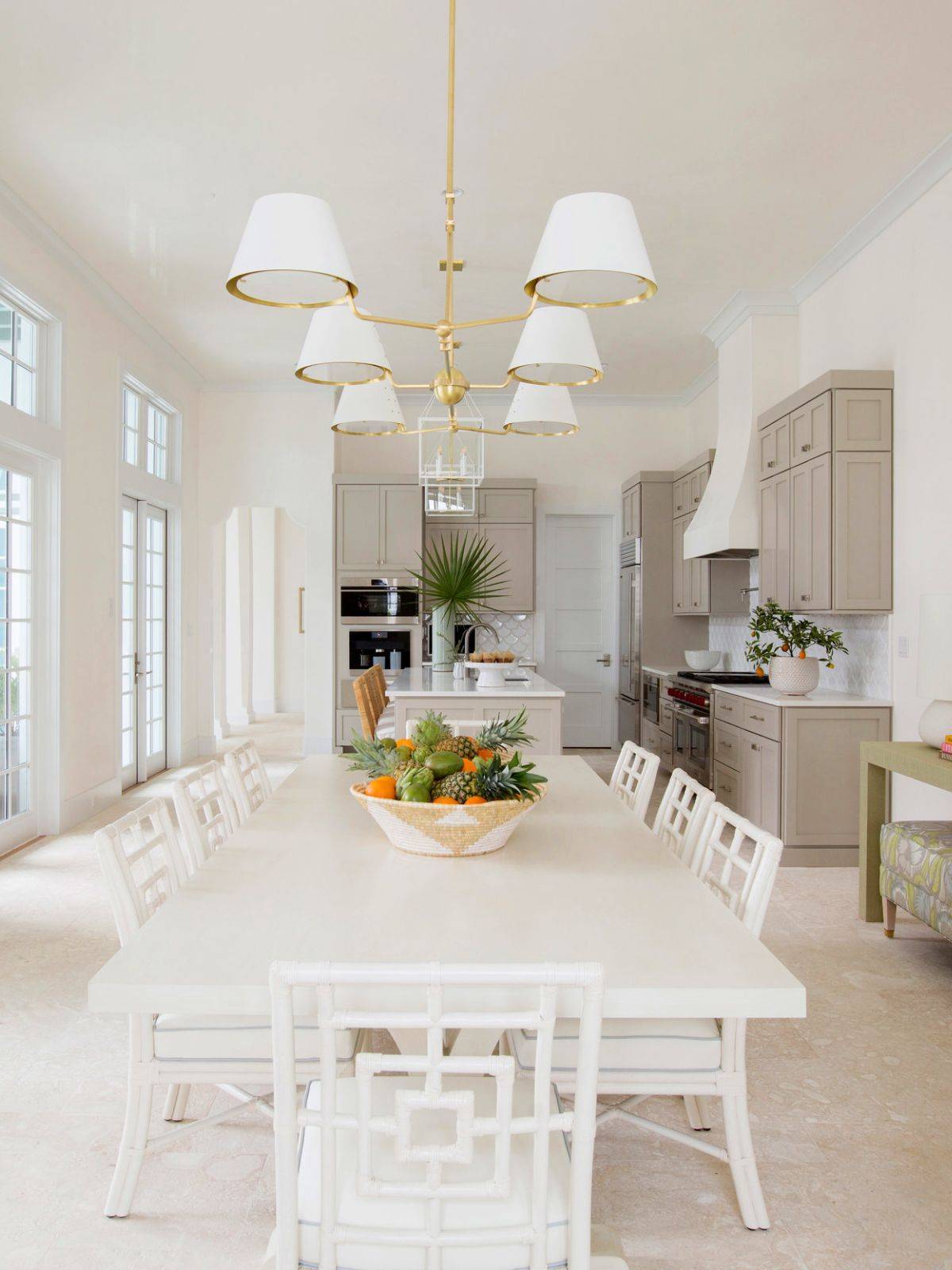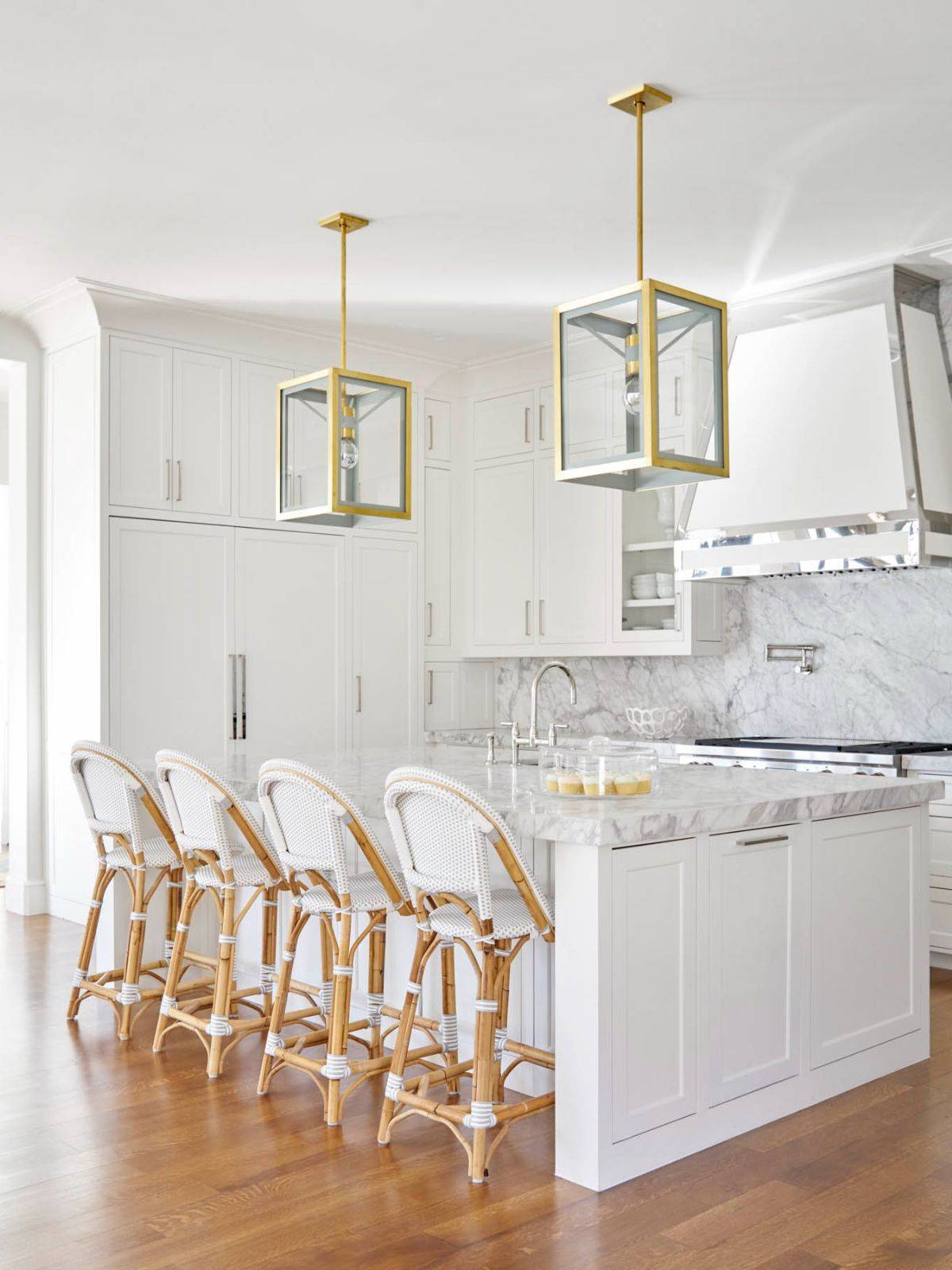 3. DATED CEILING FINISHES
We'll keep this short and sweet... popcorn acoustic ceilings are an artefact from the 1960s and 70s and will age your home significantly! These bumpy or swirly textures are conducive to covering up construction flaws and ceilings so you will want to get rid of these ASAP as they do not serve any aesthetic (or functional!) purpose whatsoever. They are difficult to repair, hard to clean and catch dust easily. A buyer will realise these lengthy, costly and exhausting tasks and as a result, could walk away without any interest. You can easily Google how to remove popcorn ceilings as a DIY-er, but you can equally hire somebody to do the job for you. Depending on the aesthetic you are going for, you could alternatively conceal popcorn ceilings with panelling, coffering or planks (see images below for visual reference).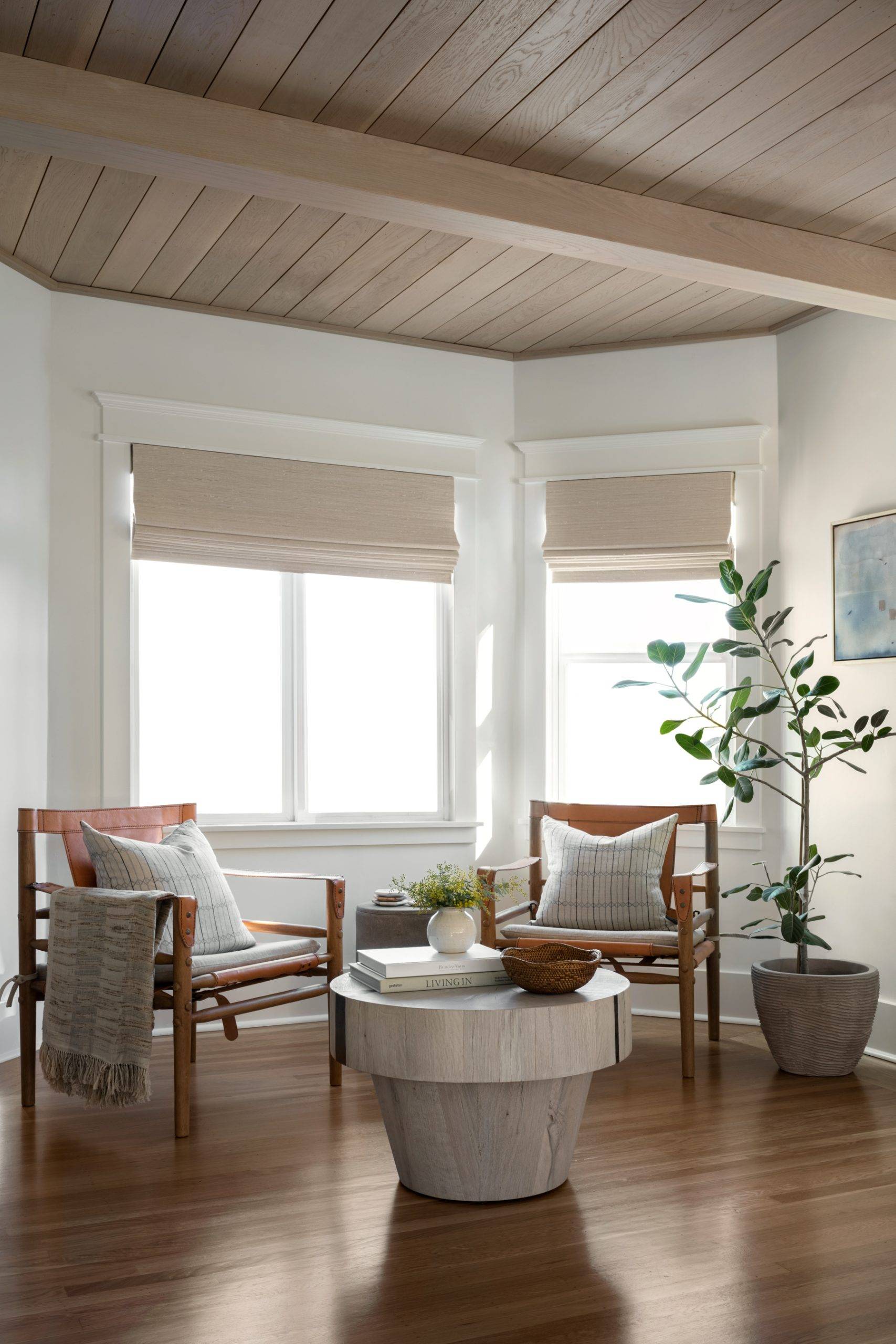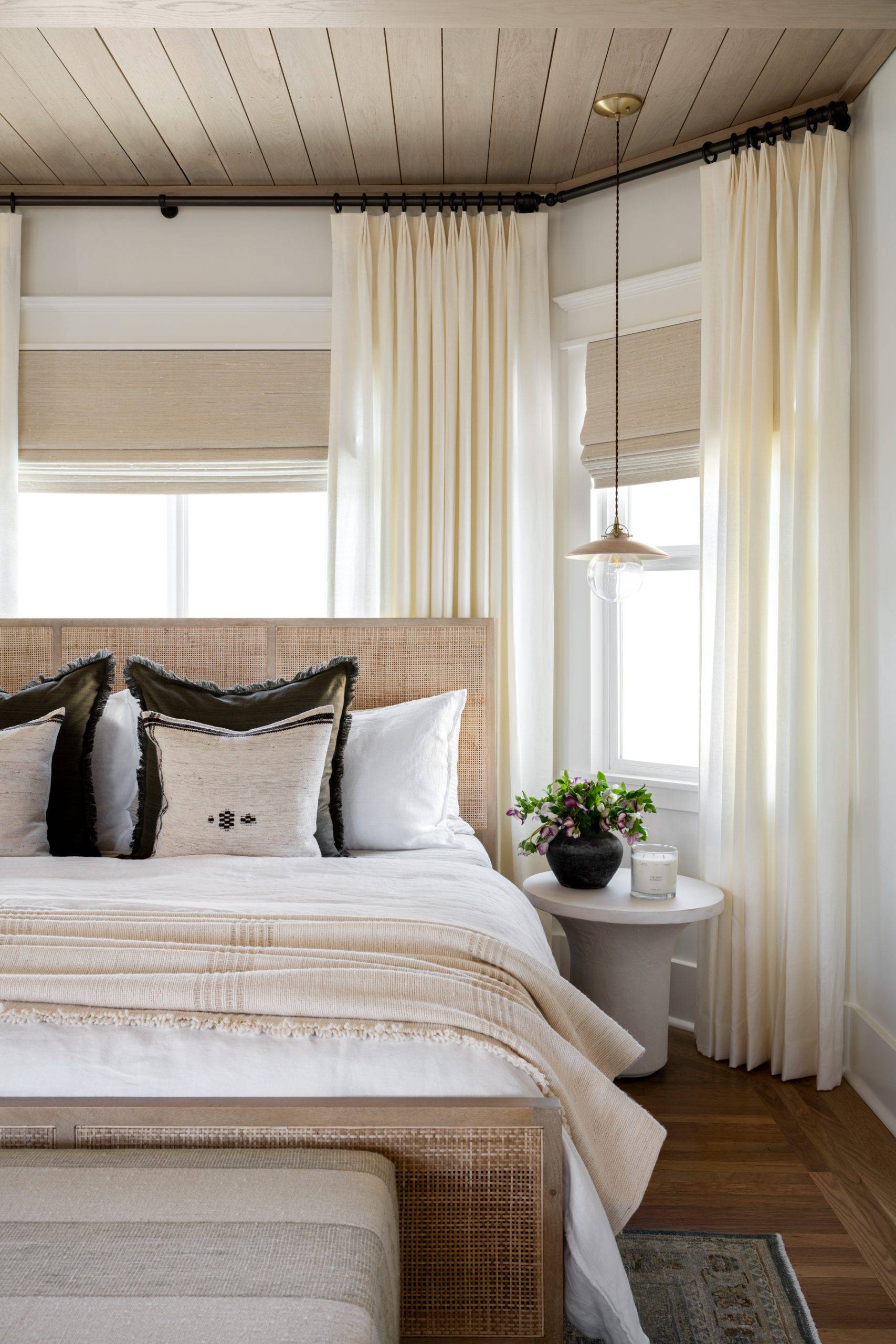 4. Flooring: Carpet vs. wood
Carpeting throughout a house, upstairs or downstairs, can actually be unattractive to buyers. Not only does carpeting absorb odours but also retains stains, making it an unhygienic option. (Just because you think you concealed that red wine stain, it doesn't mean the carpet is clean!). Statistics claim that most prefer either a beige (55%) or grey (24%) carpet colour and tend to install it either in a bedroom and/or basement. We suggest keeping your kitchen, bathrooms, living and dining rooms either tiled or in hardwood flooring. Since these tend to be ground floor and high traffic areas, they are heavily used and can absorb dirt and wear easily.
So, if you would like to install carpeting, then we suggest it is neutral, clean and flat. Any carpeting that is too shaggy is reminiscent of a bygone era and raises questions regarding cleanliness and hygiene. If you are sitting on the fence, we recommend selecting a hard flooring surface and sourcing beautiful area rugs and runners to add comfort, style and colour. If your main concern about hard flooring is whether it'll be warm, our best solution is to install underfloor heating. This is a cost-effective and attractive option as it removes the need for old radiators and keeps those toesies warm in the winter months!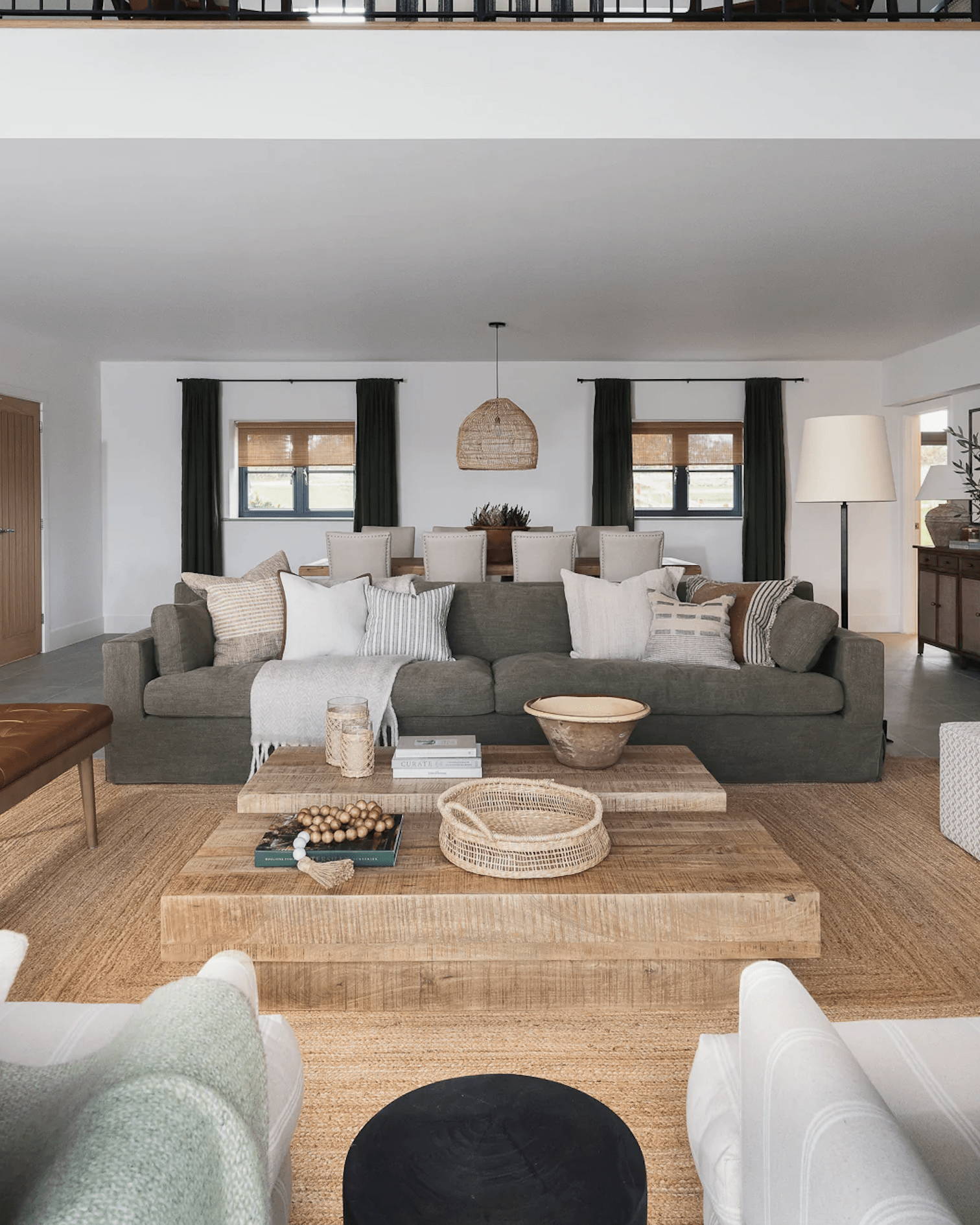 While we love bright colours, a scarlet-red accent wall or lemon-yellow children's bedroom could put off potential buyers. Choose a warm neutral colour such as beige, ivory, taupe or light grey for your walls which will create the illusion of space, making your space look larger and brighter, as well as welcoming! For ceiling coving, skirting boards or panelling, we advise painting this in a pure white colour (can never go wrong with Farrow & Ball "All White"). Always test a paint colour in your home by painting swatches on several walls in the same room to see how the sunlight and incandescent light hits the paint. You'd be surprised at how it can sometimes alter the colour!
"Fun colours are for living, but neutral colours are for selling" - Chrissie Sutherland, Home Stager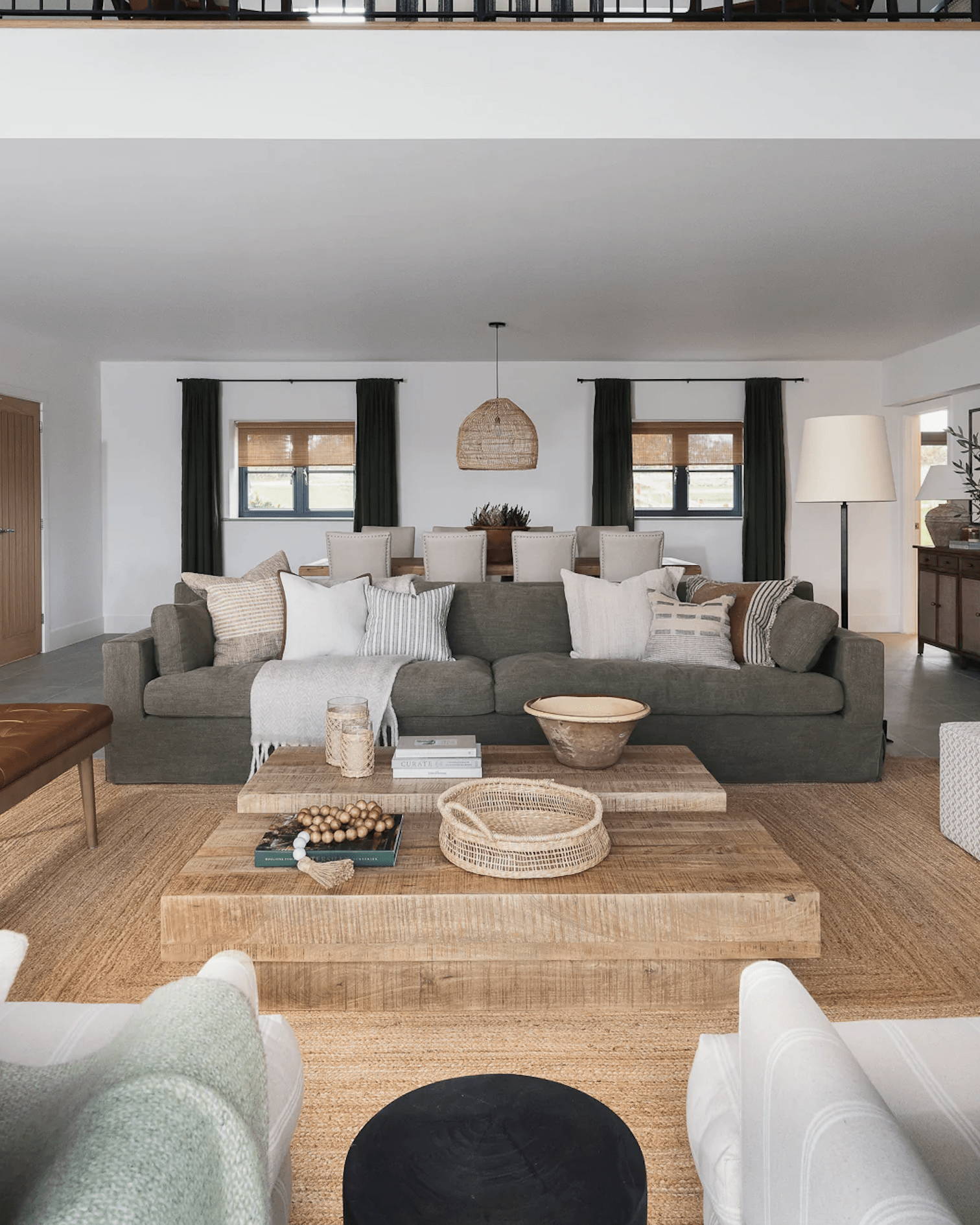 LOOKING FOR MORE INTERIOR INSPIRATION?
Enter your email address to receive our newsletter