Wallpaper. We all love it. We all save oodles of designs to our Pinterest boards. Wallpaper is a fabulous way to instantly breathe life into a space and can transform any room! It is also ideal if your walls aren't smooth as wallpaper can conceal bumps and cracks. But where to hang it? What pattern should you go for? What type of paper? How do I install it? Here are all your wallpaper questions answered: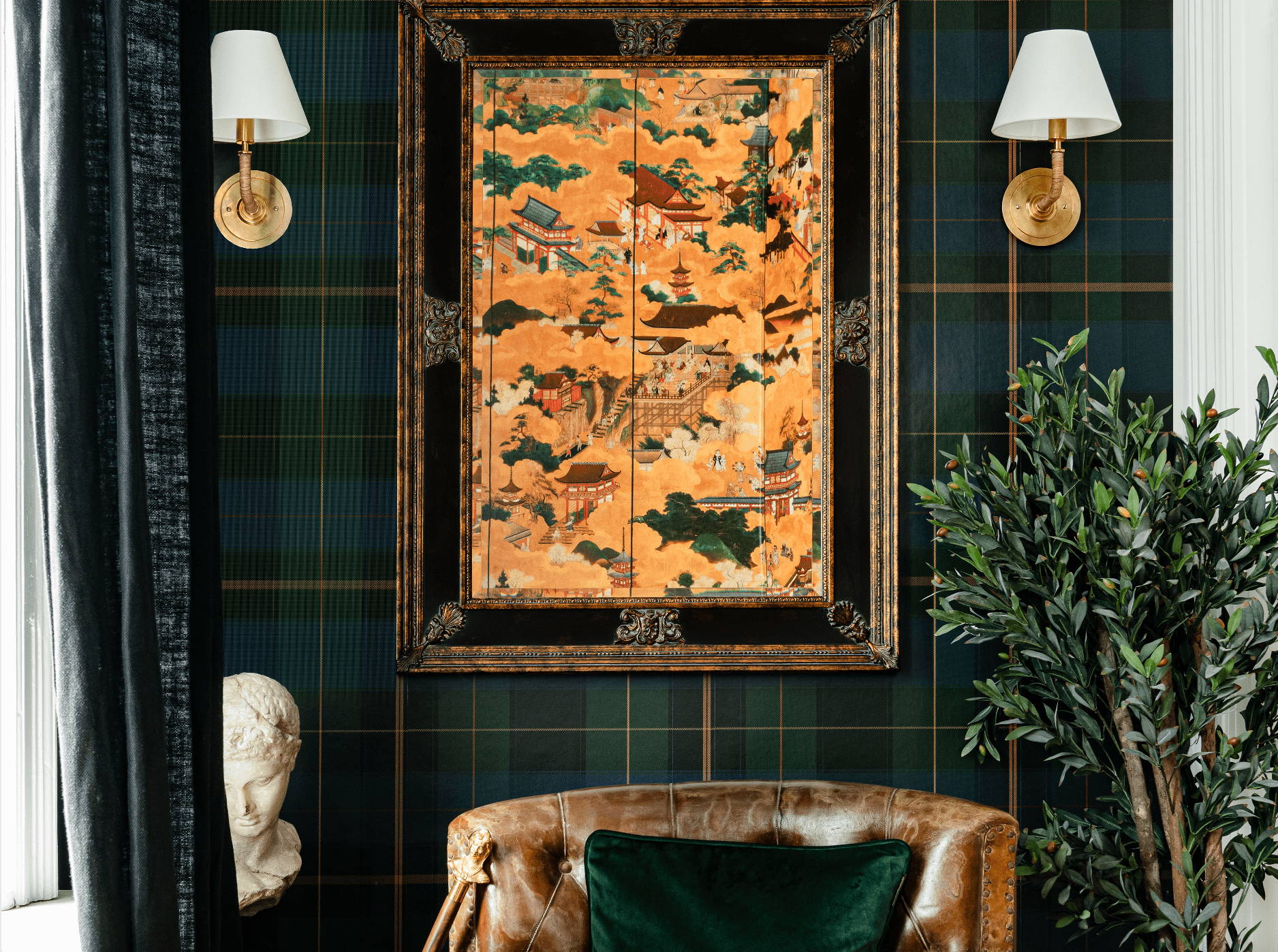 Before you start thinking about materials and colours, it's important to take time to consider some practicalities of your wallpaper project. Ask yourself: which room is being decorated? You can hang wallpaper in your dining room, kitchen, children's room, your own bedroom, powder rooms and even in closets and hallways.
Typically, dining rooms don't have a lot of textiles... particularly when you draw the comparison to living spaces or bedrooms where there are oodles of cushions, throws and armchairs. Wallpaper can really shine brightly in a dining space especially as pattern also helps soften the lines of hard pieces of furniture, such as dining tables, sideboards, cabinets buffets.
Other popular locations for wallpaper include hallways, entrances, powder rooms and living rooms. This is because they are communal areas that are frequently used and offer you the opportunity to really showcase your personality. We love seeing powder rooms wallpapered; small spaces wrapped in wallpaper almost feel like the inside of a jewellery box!
You won't often find bold, bright wallpapers in bedrooms (unless of course you are decorating in an eccentric, Maximalist style) however many choose to select a muted palette and pattern for a soft design that promotes a relaxing space.
Somewhere you might not expect to find wallpaper is in a kitchen! However, vinyl wallpaper holds up to humidity and grease, and bonus... it's wipeable! Not only does it add ample personality in your kitchen, but it tends to be less expensive than tile.
If you want to bring more light in your room, select a design that has a metallic finish as they'll bounce and reflect natural light from your windows and artificial light from your lamps.
Wallpaper Materials & Type
Wallpaper is made from two layers or substrates - the top and base. The top is the decorative finish and for that there are two main choices - paper or vinyl. The bottom layer, or backing, determines how the paper is hung and these choices include paper or non-woven. Paper substrates are hung using the paste the paper hanging method, whereas those with non-woven bases use the paste the wall technique.
PLAIN WALLPAPER
For a simple, clean aesthetic, our curated range of plain and textured wallpapers can make your room feel both luxurious and low key. You can even select a plain wallpaper with a subtle texture, such as a linen or animal skin effect to create more dimension and detail in your space.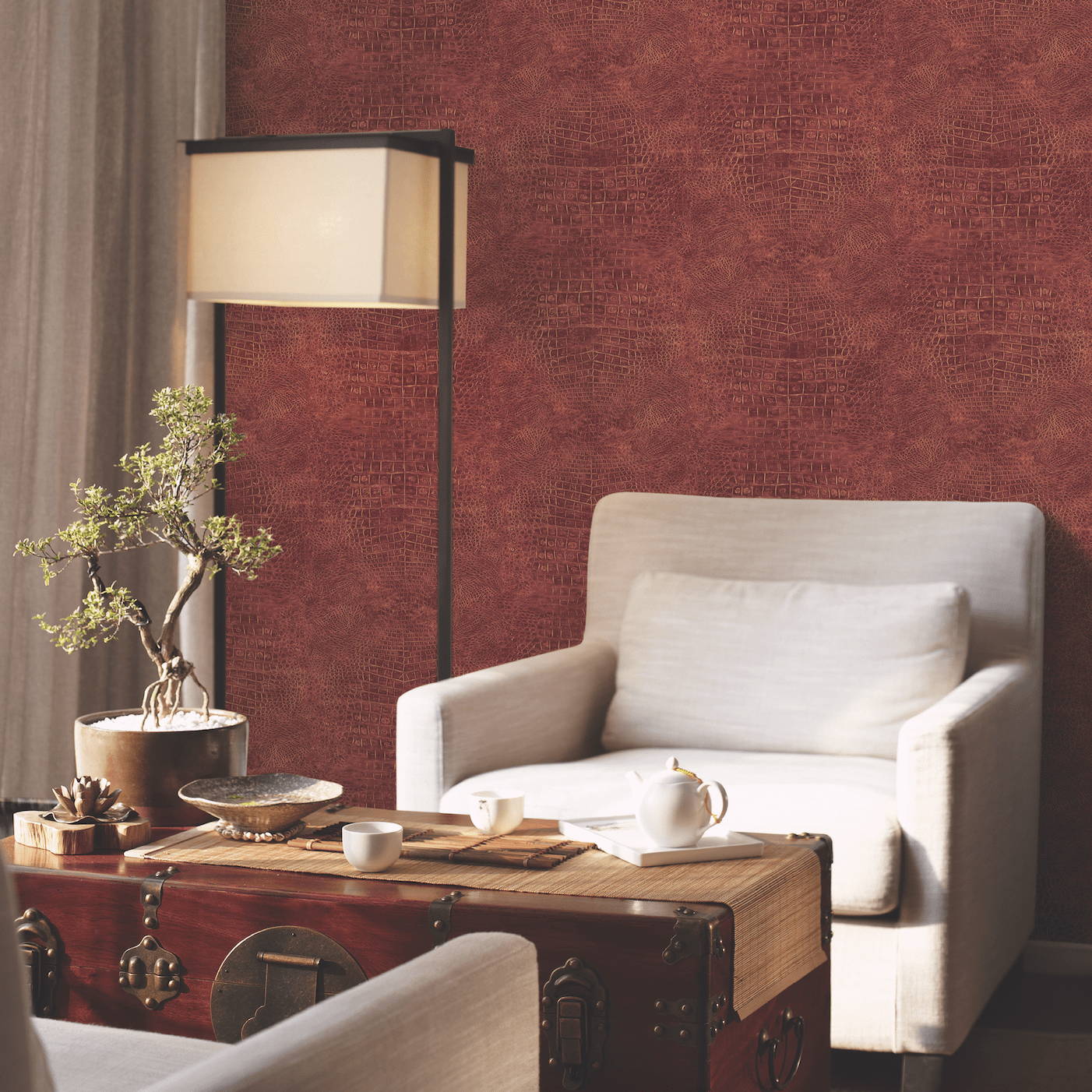 PATTERNED WALLPAPER

Patterned wallpaper is great for a feature wall or to make a statement on every wall. Choose from a large range of designs, patterns and effects to suit any interior aesthetic or theme, including metallic options as well as designs for children's rooms. If you're not sure where to begin, we recommend opening up your closet and looking to your own personal style for inspiration! Is your closet full of bright, bold patterns? Or neutrals? Perhaps you recognise a pattern in the styles and colours you choose to wear. If you like to wear it, then you'll love dressing your walls in the same manner! A punch of pattern is both invigorating and you won't need to worry too much about layering artworks or investing in a bold rug. Your walls will do most of the talking!
If you're looking for a more subtle option, you can't go wrong with a classic stripe or simply a gentle pattern. A subtle wallpaper that is more neutral in tone or has a discrete pattern is timeless and you'll have much more flexibility when it comes to decorating and styling your space. Consider how a quiet wallpaper keeps the spotlight on an exquisite piece or a unique cabinetry colour, or even an art collection. Subtle wallpapers enable you to enhance architectural details and provide winsome contrast for any intricate mouldings and deep baseboards.
When selecting your wallpaper, understanding and having awareness for the features will help you make the right choice for your home.
COVERAGE
Coverage is measured in metres squared (m2). Working out how many rolls of wallpaper you need will depend on how much coverage you expect from each roll. When you are shopping online, be sure to pay close attention to the roll length and roll width. We always suggest ordering 10% more wallpaper for wastage.
WALLPAPER APPLICATION TYPES
There are three ways to hang your wallpaper: paste the paper, paste the wall and ready pasted.
Paste the paper involves applying the paste to the wallpaper before hanging. This is the traditional method for hanging and is slightly more time-intensive than other options. To do so, you'll need a pasting table (or a flat surface) to support covering the paper in paste before you attach it to the wall. Paste the paper options require soaking time – this allows the paper to expand when moistened so that you don't apply it to the wall before it's reached its full size.
Paste the wall options are the ideal choice for those new to wallpapering, as well as anyone short on time. Adding paste to the wall rather than the paper, is the quick and simple way to prepare your wallpaper for hanging. It's easier both to manipulate into place once on the wall and to remove any air bubbles, plus the paper is able to breathe with no concerns around possible shrinkage. With paste the wall wallpapers, you're papering straight from the roll with no need for soaking time or cutting each piece before you begin. Simply hang and then cut to the right length. This shorter process results in a massive time saving when compared to paste the paper alternatives - and you won't need a pasting table. Paste the wall wallpapers are also easy to remove. They peel straight off the wall without leaving any backing paper behind, meaning it's much easier to redecorate when you fancy a change.
Ready pasted/self-adhesive methods are where the adhesive has already been applied to the wallpaper in the factory so you simply need to immerse the wallpaper in water for a certain amount of time before application. Wall stickers can just be removed from their backing and placed on the wall.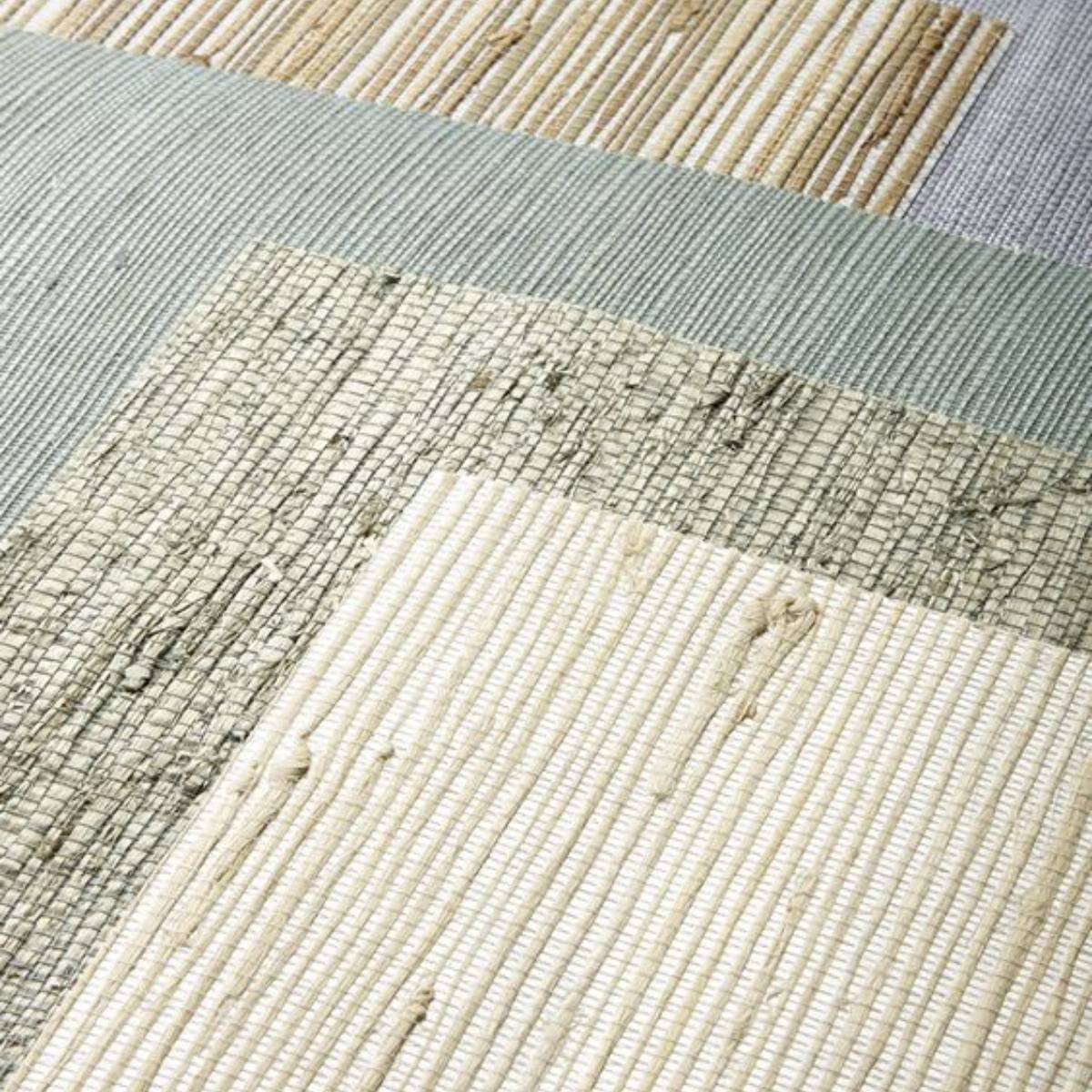 Grasscloth encompasses natural fibres such as bamboo, jute and raffia, offering subtle texture, interest and warmth. Great for: living rooms, libraries and bedrooms. Consider: Due to its handmade nature, rolls may vary in colour. Grasscloth is susceptible to water marks and can retain odours like smoke. Keep grasscloth dust-free by vacuuming gently with the brush attachment.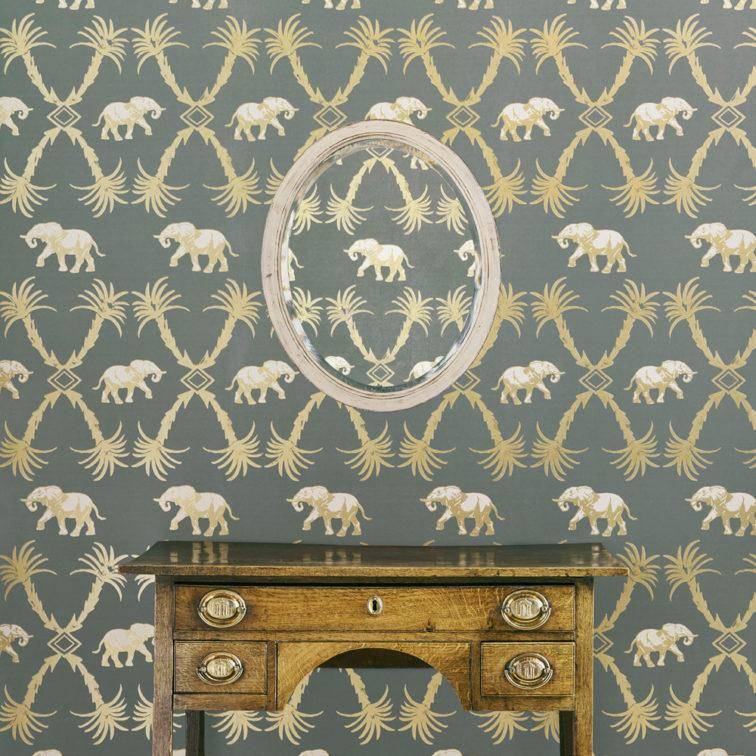 Unpasted wallpapers can be expensive and include designer brands like Fornasetti, Cole & Son & Scalamandre. Good for: areas where style and quality are a priority. Artisanal, special-effect papers are often unpasted. Consider: requires more skill to hang and the right amount of adhesive needs to be applied to the walls before the paper is hung. Best to leave to a professional.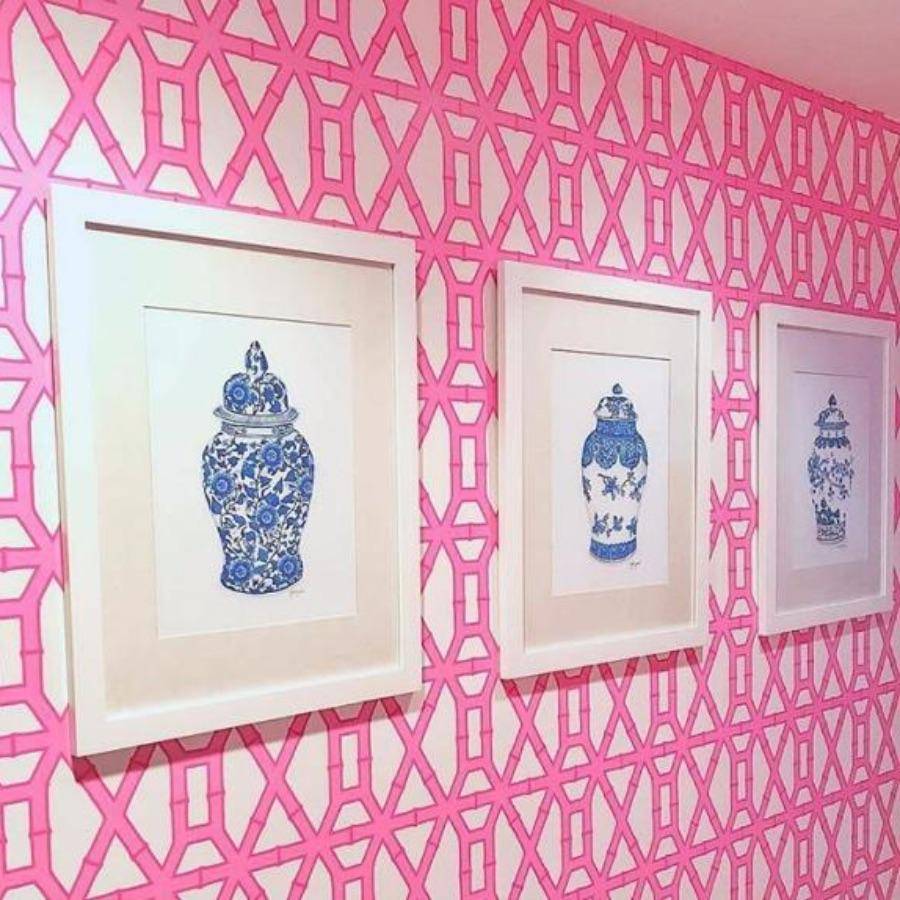 Easier to apply than unpasted, prepasted / peel & stick wallpapers are generally lower-priced. Great for: kid's bedroom and kitchens because they are moisture- and grease-resistent. Consider: Your choices will be limited because there are fewer complex or high-end patterns available. But they are easier to remove than unpasted papers.
BATCH NUMBER

The colour and print of wallpaper can vary based on a wide range of factors, including changes in ink or temperature – even the trees that it's made from can impact the final look. So, to ensure the most consistent finish, check that all the rolls you buy have the same batch number and that you have a surplus for your project should you need more paper later.
MATCH SYMBOLS
There are three types of wallpaper matches: free, straight or offset matches. This relates to the design of the wallpaper and how it can be hung and is particularly important when it comes to patterned wallpaper.
The easiest wallpaper to hang are free matches, since no matter how the strips of wallpaper are placed next to each other, there will be no visible join or seam. This can result in less waste as you won't need to discard the non-matching areas.
Straight match is where both edges of the wallpaper match in a straight horizontal line with the edges of the next strip of paper. If you lay two strips next to each other you should be able to see that the match is straight. Again, there should be minimal waste with this type of wallpaper.
Offset match - the right-hand edge of the first strip of patterned wallpaper will only match with the left-hand side of the next piece when the second strip has been dropped by a specified distance. For example, a label will state a 64/32centimetre (cm) offset match. This means the design or pattern repeats every 64cm and the point at which they match from left to right is every 32cm. There can be more waste with this type of design, as you can only use pieces that match correctly.
PAPER PICKS
The type of wallpaper material will have an impact on the total cost, but also how easy it can be installed. For more expensive papers, it's always worth consulting / hiring a professional but prepasted / peel & stick papers are DIY projects that anyone can take on. Material will also impact the overall aesthetic you want and function of the space. For example, vinyl wallpaper work well in kitchens / high traffic areas, whereas grasscloth can become damaged over time - so works well in more formal spaces such as a living room or dining room.
Ordering & Installation TIps
It's always worth buying through an interior designer or yourself through an online retailer such as Decoralist since a lot of builders will charge a percentage on top to supply materials. Interior designers can also suggest tradesmen and decorators they've worked with in the past and come highly recommended with experience.

Order a sample of your chosen design first because some colours may look different in your room. It's also important to check how the scale of the pattern works in the space. If the wallpaper you're interested in is printed to order, there's a 99% chance you won't be able to return it if you're not happy, so always always always order a sample first!

Check the batch number of each roll and ensure it's the same. Mismatched batches mean the paper won't blend and the colours often vary too. (This is also why companies that print their wallpaper to order don't allow returns as they cannot resell). This is an easy mistake to make, but it's always worth being safe than sorry! You're unlikely to face this issue when shopping online as manufacturers should send out the same batch numbers, but always check when deliveries arrive.

Different tools are required depending on whether your paper is unpasted, peel & stick or prepasted. Paste, paste brushes and adhesive activators are needed to apply glue when using unpasted wallpaper. Prepasted wallpaper is immersed in a special water trough to activate the glue. Both types of wallpaper require smoothers, seam rollers, trimmers, splicers and ladders which can tally up to around £300. It's important to work with quality supplies as well, so head to B&Q or a local supplier with a good reputation.

The price of wallpaper varies massively. It's usually priced as a single roll, but comes packaged as a double roll. You can buy rolls for £50 and all the way up to +£200 for designer brands.

Installation prices depend on where you live. Most installers charge by job - not by the hour - based on the size of the room and the type of paper to be installed. On average, to hang wallpaper in a large room, will cost around £350 if the walls are in good condition. Sometimes, existing wallpaper will need to be stripped and the walls will need to be prepared which can add extra pounds to your job.
See how our customers styled their wallpaper
LOOKING FOR MORE INTERIOR INSPIRATION?
Enter your email address to receive our newsletter