Now that Spring is well and truly here, you may wish to consider a few ways to brighten up your home. Whether you live in a small apartment or a large house, there are a variety of methods to brighten up a property. Rather than focusing on low lighting and cosy comforters - as is often the case during the Winter months - it's time to think about bright, bold colours and turning your home into a mood-boosting place to be. Luckily, there are a number of ways to transform your home and ensure it's ready for the warmer months.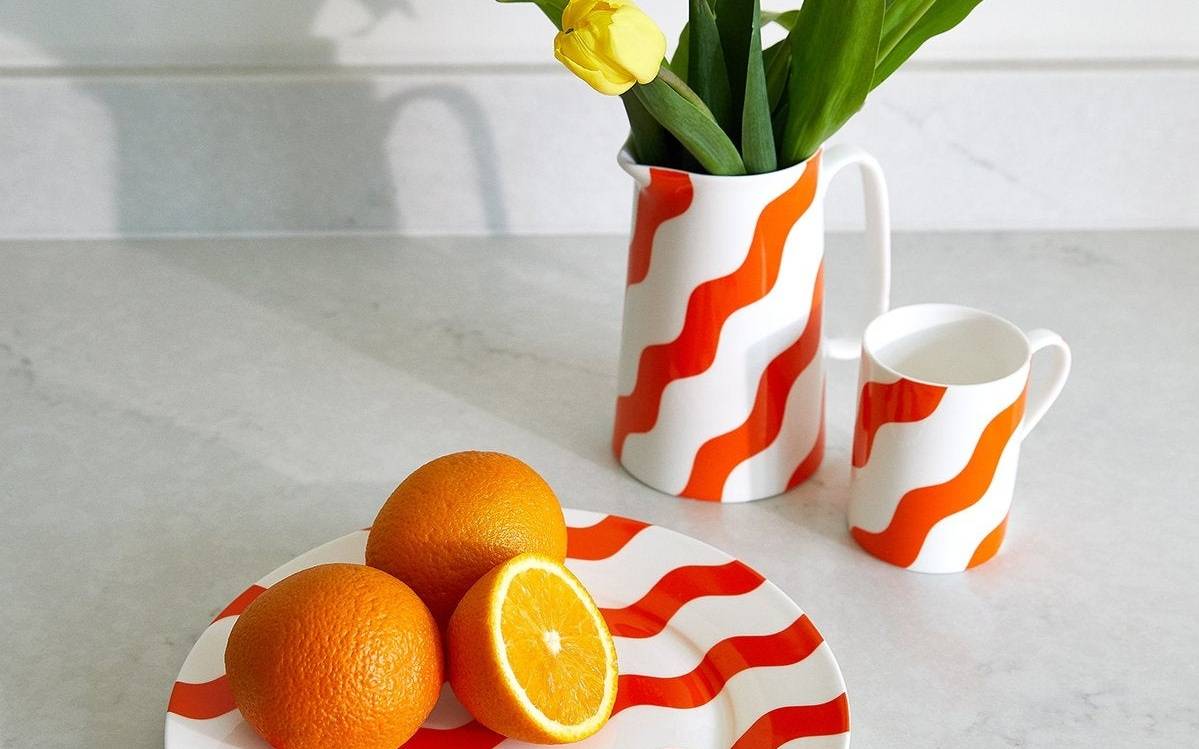 how to inject bright and bold colours into a room
With a little creativity and the right tools, you can transform your home into a bright and colourful paradise. Here are some of the most effective ways to inject colour into any room of your home:
Choose colours that reflect your personality
- choosing the right decorative colours for your home is an important part of any room makeover. Not only do the colours need to be bright and bold, but they should also reflect your personality as the homeowner. One of the best ways to get started is to initially choose colours that you love and are drawn to, then find out which other colours complement them. This will help you not only create an inviting and personal space, but a space that equally reflects who you are.
Select colours that complement each other
- as mentioned above, when you are injecting bright and bold colours into your home, you need to make sure they are complementary to one another. Otherwise, your home could appear slightly mismatched and chaotic. Finding complementary colours is simply a case of seeing how they look together, but you can also use a colour wheel to help you if you are unsure or consult an expert. Start with a relatively neutral colour that could act as a base (such as white, cream, brown, navy, grey) and then introduce the accent colours that you're drawn to. This way, the accent colours will not only stand out more but they'll create an attractive contrast with the other colours used throughout your home.
Use lots of different colours
- if you wish to add more depth and colour into your home, try adding more than one bright and bold colour. A lot of people make the mistake of thinking it's better to stick to one key colour, but this couldn't be further from the truth; especially if you have more of an eccentric style! The more accent colours you introduce, the bolder the room will look, breathing vibrancy into your space. Of course, using multiple different colours might not be suitable for all spaces, especially those that are small. We are loving the pink and red colour combination at the moment!
Add colourful appliances and accessories
- adding a handful of colourful appliances and
accessories
can transform any home into a bright, bold and colourful paradise. Even something as simple as incorporating a brightly coloured kettle or a statement table lamp will offer a noticeable pop of colour to a kitchen or living space. This is also a great way to showcase your personal style and preferences, allowing your home to stand out and be more unique.
Paint or cover your furniture
- there is no denying that furniture tends to be available in a handful of standard colours, namely wood and neutrals. So, why not paint or cover it with a colourful alternative? This is a fantastic way to add life to something old, whilst also injecting colour into your home. It sets your
furniture
apart from the furniture everyone else has and can equally hide signs of wear and tear. Plus, it is much more affordable and environmentally friendly than purchasing entirely new pieces. You could reupholster a sofa in a colourful fabric or paint dining chairs in a fresh lick of paint!
Hang colourful artwork and photographs
- hanging
colourful artwork
is a quick and simple way to bring colour into your home, and you don't need to be an art expert or have an impressive art collection in order to do so. Hanging art throughout your home gives walls an immediate pop of colour, and it's an effective way to showcase your favourite artists and ensure your home accurately reflects your personality. Hanging photographs can have a similar effect, as long as they are colourful too. Another benefit of hanging artwork and photographs is that they add texture to a space, which makes any room more visually interesting.
Add colourful flowers and plants
- one of the easiest ways to transform your home into a bright and colourful paradise is to add colourful flowers and plants to different rooms. Not only will they bring the outdoors in, but they brighten up a space instantly. This adds colour and can even boost your mood! With so many flowers and plants to pick from, it can be difficult to know which to pick. If you are trying to make a room more colourful, bright and bold flowers are ideal. To keep costs down, always check which species are in season. It's also a good idea to choose plants that complement your existing interior design and accessories, to ensure the room flows and feels cohesive. We love how
Erica Davies
styled her coffee table and fiercely injected colour with her flower selection, but also accessories, including the
Orange Scallop Pitcher
.
As you can see, there are a multitude of ways to bring colour into your home. It doesn't matter whether you are trying to transform your entire home into a colourful paradise or if you are simply looking to brighten up a dull, tired space. Bright and colourful accents will only benefit you! At Decoralist, you'll discover a whole host of colourful additions for your home. Whether you are focusing on your kitchen or bedroom, living room or bathroom, you won't find yourself short of choice. To find out more, get in touch with our talented team.