Traditional Entryway Ideas For Decor & Design
One of the best ways to make a great first impression is by sprucing up your entryway. This part of your home is over overlooked, but it's possible to maximise your foyer so it doesn't simply feel like an "in-between" space. After all, every room in your home should serve a special purpose that's not only unique to you but makes you feel welcome.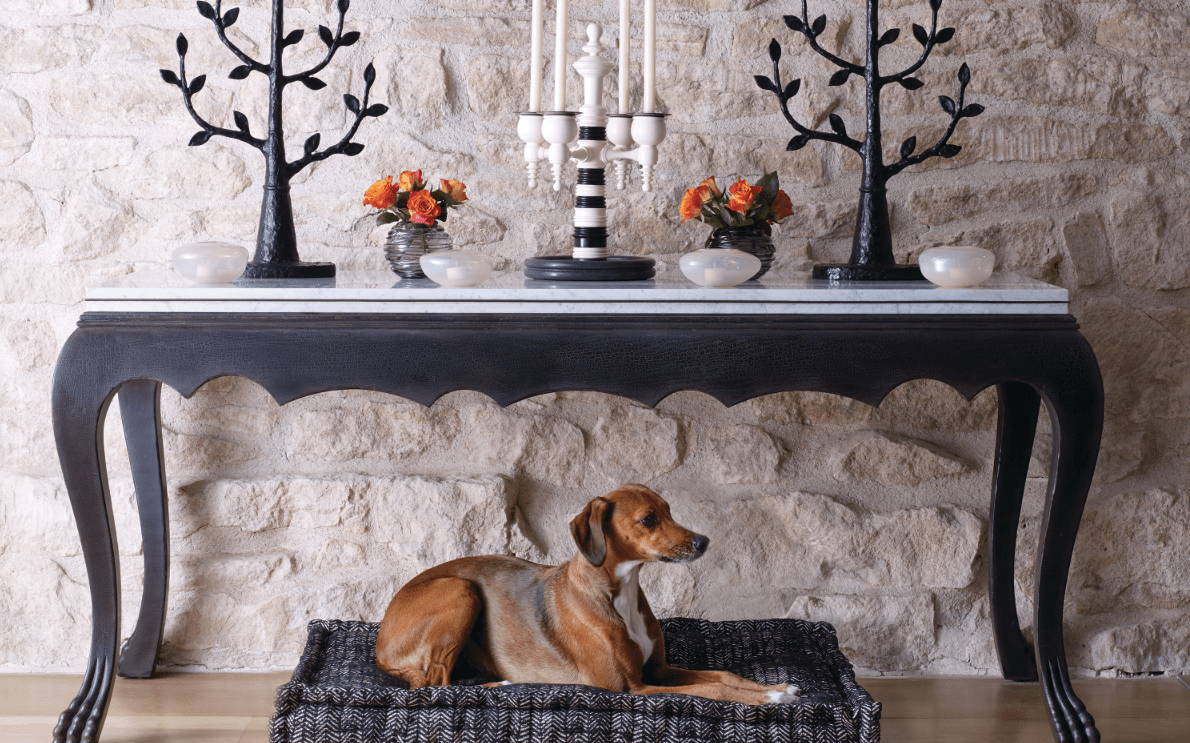 Whether your entryway is modest and cosy or expansive with high ceilings, a few style changes can go a long way. As long as you keep design and functionality at the forefront, the options for your foyer are limitless. Say goodbye to lifeless and cluttered entry halls and hello to traditional and unforgettable spaces. Here are some tips and ideas to create a statement entryway in your home:
An entryway table anchors your space and create a focal point in the room. An entryway isn't complete without a sleek table topped with a vase of flowers or an aesthetic pile of books. Plus, it provides an opportunity to display family photos or decorate with a statement table lamp to add further light. If you're tight on space, you may consider a slim console table however if you have a larger foyer, you could consider a round table for the middle of the room or a large statement sideboard. Browse our range of Modern Console Tables, which are perfect for keeping your entryway organised.

"If you aren't too sure how to decorate your console table in your front hallway, try incorporating a mirror, a table lamp and something decorative - whether a vase, photo frame, tray or bowl. Start there and then you can build over time." - Catherine Cornelissen, Decoralist Founder
Add a subtle pop of green
Plants and fresh flowers bring life and nature into your home without overpowering the entryway or making it look like a jungle. Our designer vases will add a refined look to your foyer; all you need to do is find some fresh or high-quality faux flowers. From ferns to cactuses, you cannot go wrong by bringing a bit of the outside indoors.
Whether you go for a bold colour, pattern or something more neutral, your choice of upholstery fabric will have a significant impact on your room. You'll want to consider whether your sofa is being placed near or next to a window, since natural materials fade in strong sunlight. As such, we would advise a synthetic material if your sofa will be nearby a window. Do you have a busy home? A dog or cat? Leather, microfibre, velvet and canvas are suitable options for pets and children, whilst textured weaves are hard-wearing and more forgiving of stains.
We love benches. You can easily create an eye-catching, cosy aesthetic for your entryway design. We have a wide range of modern designer benches on Decoralist so you can find one that will fit perfectly in your space. Opt for a slimmer bench that will take up less space in tight areas or go all out with a chunky storage bench which is equal parts attractive and functional. Style with throws and pillows for a complete look!
How often have you been caught stumbling while trying to tie your shoes without a proper place to sit down? If the answer is too many times to count, then you may want to consider shopping for a designer accent chair. Accent chairs come in an array of styles, fabrics, and colors to suit your personal taste. Plus, they look gorgeous in a corner set against a backdrop of bold wallpaper!
Styling your entryway doesn't need to be intimidating. Instead, with the right pieces and decor, they can become beautiful parts of your home that you can't wait to show off! If you would like any style advice or have any questions at all, please don't hesitate to contact us by completing the form below - we can't wait to hear from you!
LOOKING FOR MORE INTERIOR INSPIRATION?
Enter your email address to receive our newsletter