Top Tips For Furnishing Small Spaces
When it comes to furnishing small rooms, many people become overwhelmed. Faced with a limited amount of space and an abundance of belongings, there is something stressful about furnishing a small room. It's understandable, given how tough it is to cram a lifetime's worth of possessions into a small place with little storage. Fortunately, there are several strategies to maximise any tiny space. Here are three things to consider when furnishings a small space:
Incorporate Mirrors & Reflective Surfaces
A lot of people wrongly feel that reflective objects are only appropriate for contemporary homes, however this is not always the case. Reflective and metallic elements are excellent ways to not only bring comfort and warmth into your home but to also give the illusion that there is more space in a room. This is also true of mirrors, which bring colour and light into a room while simultaneously giving the illusion of it being more spacious than it is since they reflect light.
Stick to a simple colour scheme
With any small space, unfortunately you'll almost always run the risk of it appearing cluttered, disorganised and crammed. However, sticking to a simple colour palette can make a significant difference. A consistent colour scheme throughout a small space or living area can help it appear larger and less congested. It's also a smart option to choose brighter colours, as darker colours can make a room appear smaller than it is.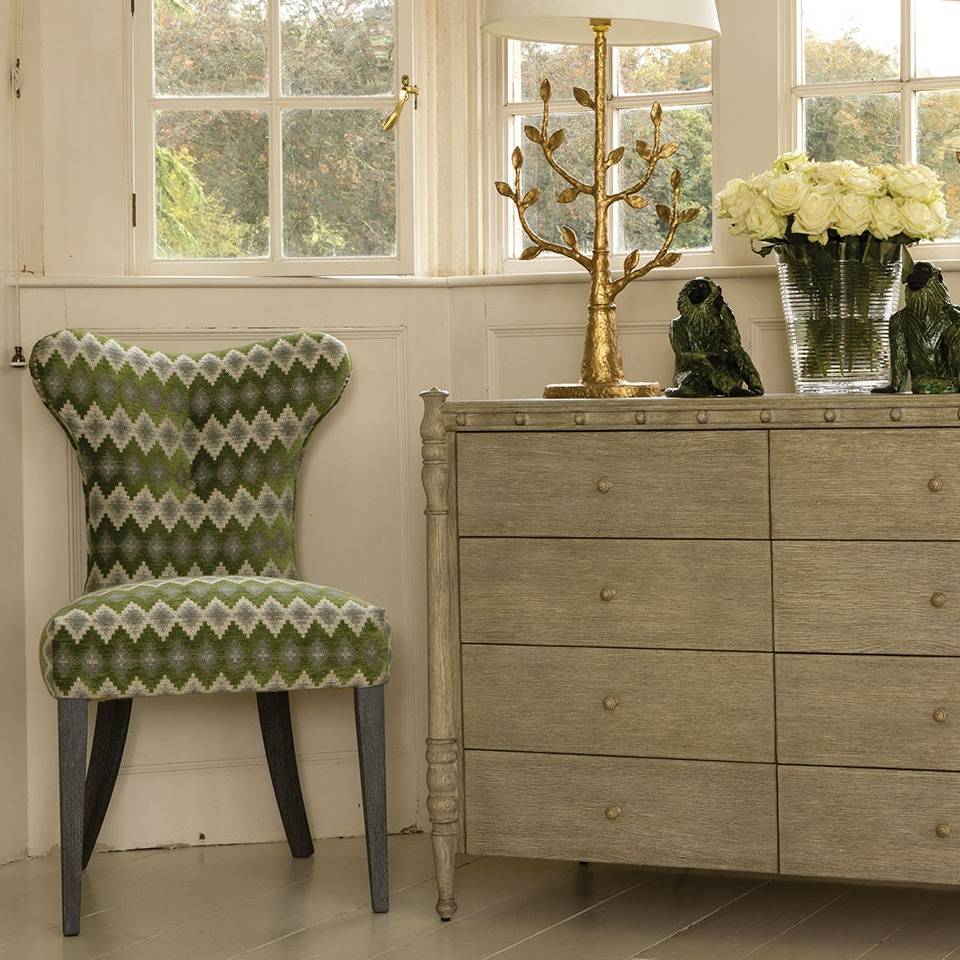 Regardless of whether you are furnishing a living room or bedroom, make the most of any storage space that you have. After all, adequate storage can hep any room feel larger and less cluttered. In a bedroom, you could invest in under bed storage baskets or opt for a bed with built in storage underneath. In a living room, floating shelves are an effective way of showcasing treasured items such as books and photographs, without taking up too much "ground space".
Though personal belongings and trinket are what makes a house a home, unnecessary clutter can make an already small room feel even smaller. When it comes to a small space, less is really more! Not only does a lack of clutter make a room feel larger, but it makes a space more user friendly and enjoyable to be in.
Though having a small living room or bedroom can be challenging at times, there are certainly multiple ways to maximise the space you do have. The idea is to select furniture that serves multiple purposes and to be as inventive as possible with your storage alternatives.