Home Decor Trends That'll Dominate 2023
Nothing quite compares to the feeling when you arrive home to a welcoming space that grounds you and allows you to unwind; whether cosying up with a stylish throw while holding your new favourite ceramic mug or indulging in a bubble bath with a sustainable hammam towel and organic candle. From artisanal, crafted ceramics to wavy stripes and pops of primary colours, here are the home decor trends we've collected for 2023.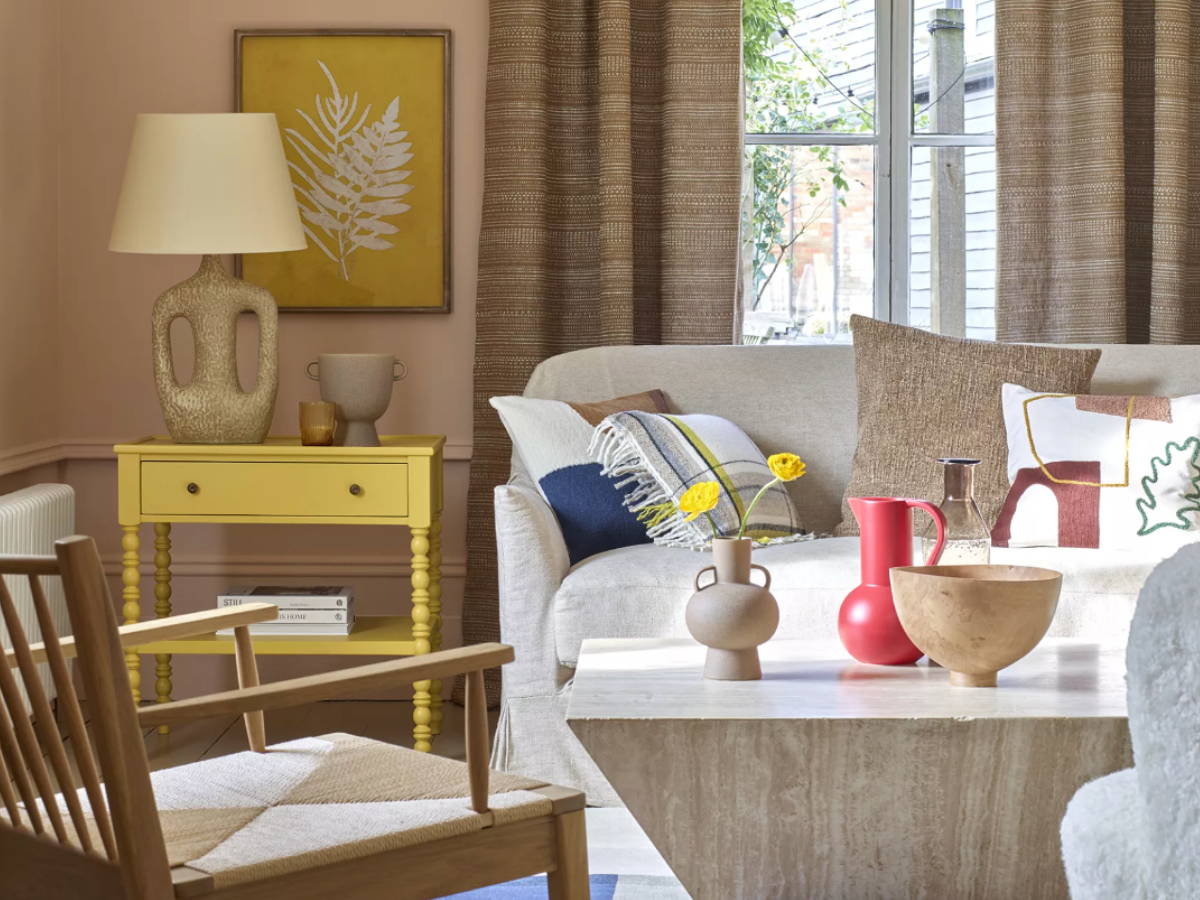 Having the ability to design your own dream home, whether it's a snug studio apartment in the city or a spacious house in the countryside, is a privilege which isn't accessible to all. We don't take it for granted! You might be looking for inspiration on how to transform one, two or three rooms in your home to give it the pick-me-up that it needs. Perhaps you're entering into a new phase of your life or are simply on what pieces to invest in, whether for yourself or as gifts to loved ones. Either way, we've got some insights on some home decor trends that'll be popular in 2023.
Now, if you know our ethos, you'll know that we aren't massive supporters of "fleeting trends" because they are just that... fleeting! Instead, we believe in curated, collected interiors, spaces that reflect you and your innate style, whatever that may be! However, we love taking inspiration from what others are doing and sharing all the many ways you can design your home. Enjoy!
1. Wavy Stripes, CURVES & ARCHES
Sharp edges are being pushed aside for softer shapes in your home. Expect to see more arched doorways and entryways, curved furniture and rounded sculptural forms. Overall, this design approach brings a more organic aesthetic and welcoming feeling to a space, as well as an overarching sense of lightness. There are many ways where we see waves and curves within nature, it feels fundamental to replicate this in our own homes. The calming and gentle movement of waves and curved elements encourages moments of mindfulness due to associations with nature, whether gentle waves crashing on a beach or rolling hills in a meadow.
"Design trends always come back around, and we were just in a phase of modernism that included more square edges and straight lines," says Katie Siegel, interior designer at Rumor Designs. "Now we are seeing the pendulum swing in the opposite direction, with curves offering a softness that was not included in the last set of design trends."
While the simplest way to incorporate this trend into your home is through furniture, such as sofas, chairs, vases and mirrors, it equally extends into the little details, such as decorative trays and objets d'art.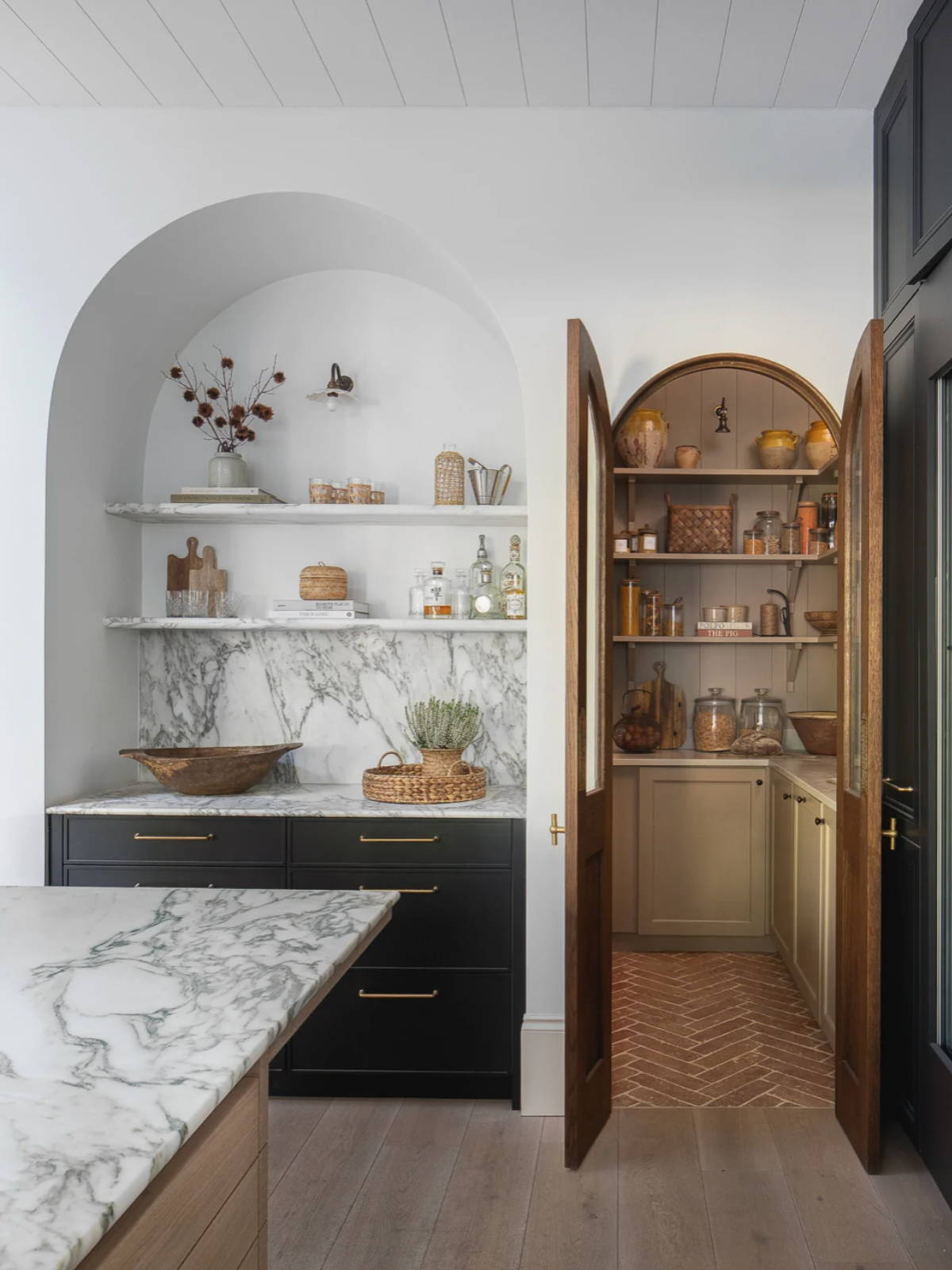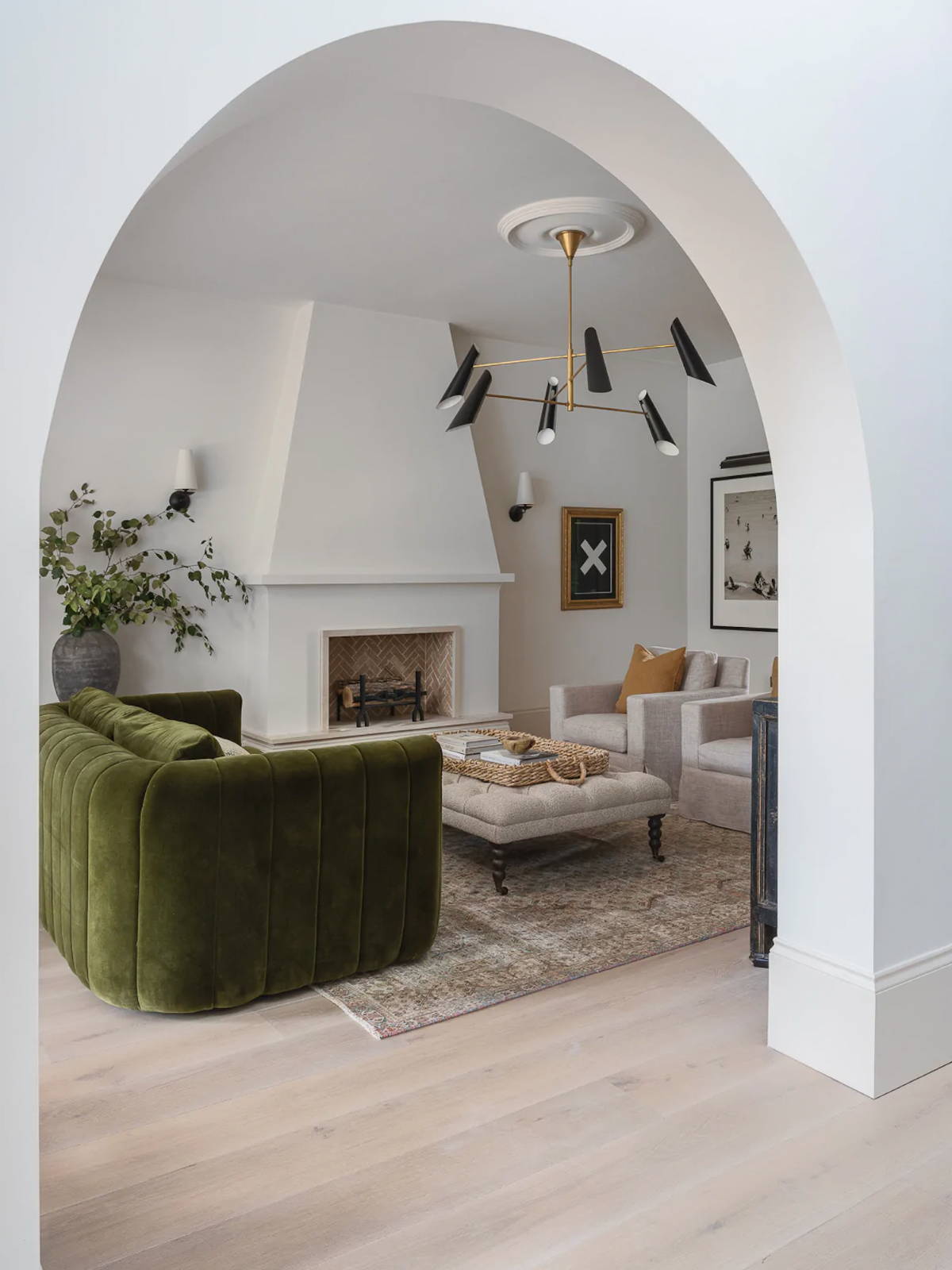 The interior industry is no stranger to the importance of sustainable materials. Luckily, it's an industry where sustainable materials are not only attractive, but incredibly versatile and extensive within interior design. From bamboo and rattan to cane and linen, there is a plethora of materials that are considered environmentally friendly. Lick trend specialist Matilda Martin predicts that cork and aluminium will grow in popularity as a household material in 2023.
"Unlike its polished counterparts, cork is an approachable material," says Tash Bradley, Lick's director of interior design. "Its natural brown colour gives it a grounding, earthy feel, instantly making you feel more relaxed, while its rugged bark appearance adds texture, warmth and cosiness."
Designers, consumers and homeowners alike are looking for creative and clever ways to design against global waste, rather than add to it. Aluminium can be recycled endlessly, making it one of the most environmentally friendly metals you could use in your home. In fact, pairing aluminium with warmer tones, such as those found in cork, wood and other natural materials will ensure your space doesn't look sterile.
In addition to moving towards more sustainable design, we can also expect increased popularity and preference for "flawsome design" - quite literally, flawed interiors. We love this design quality as it celebrates imperfections and provides a larger platform for artisans and craftsmen alike to flourish. Gone are the days where mass-produced, factory churned "perfection" is the ideal. Now, we're seeing a shift towards marrying old with new, imperfect with perfect, artisanal with designer, which is not only sustainable but can equally provide a wonderfully unique space at home.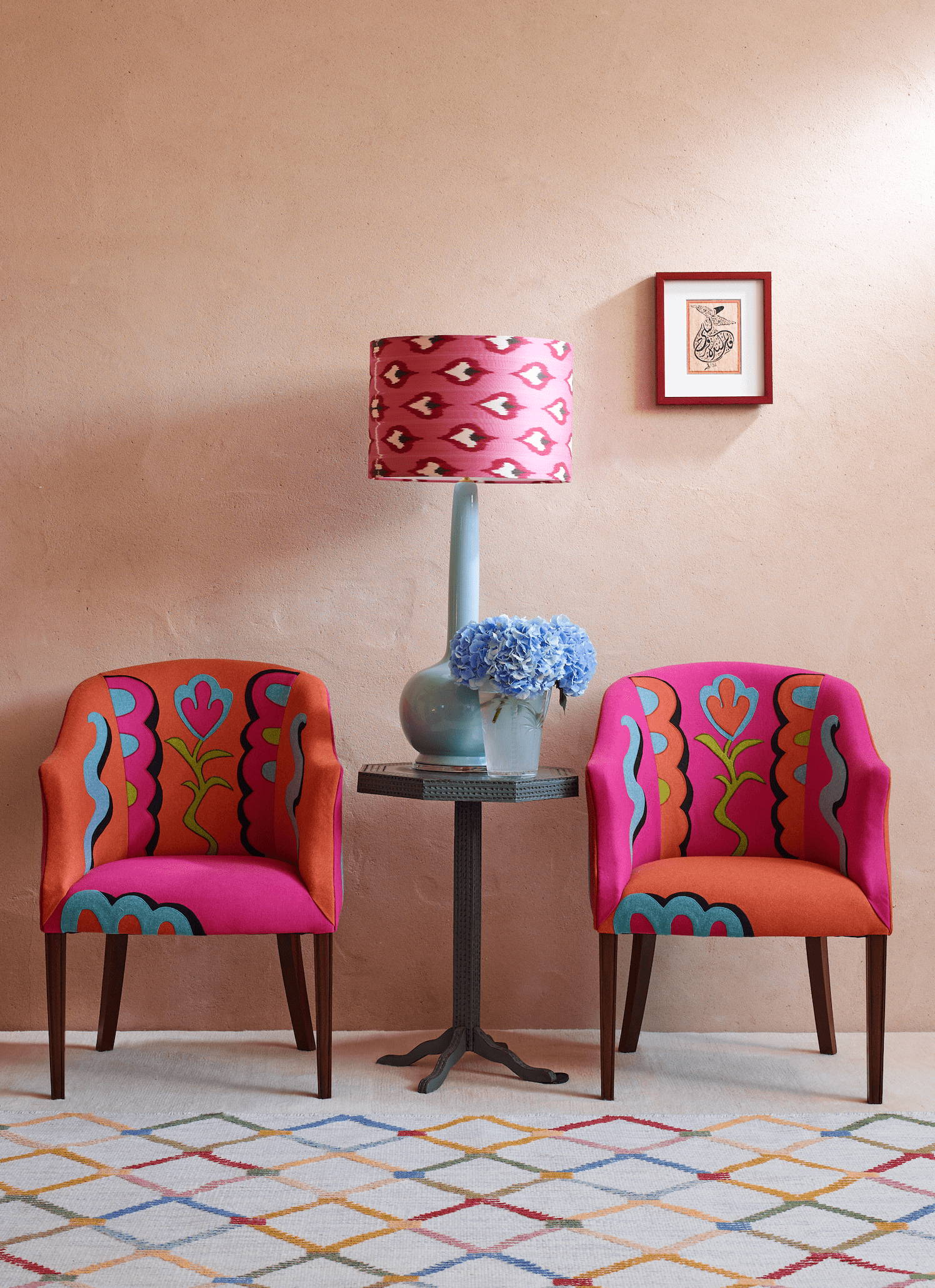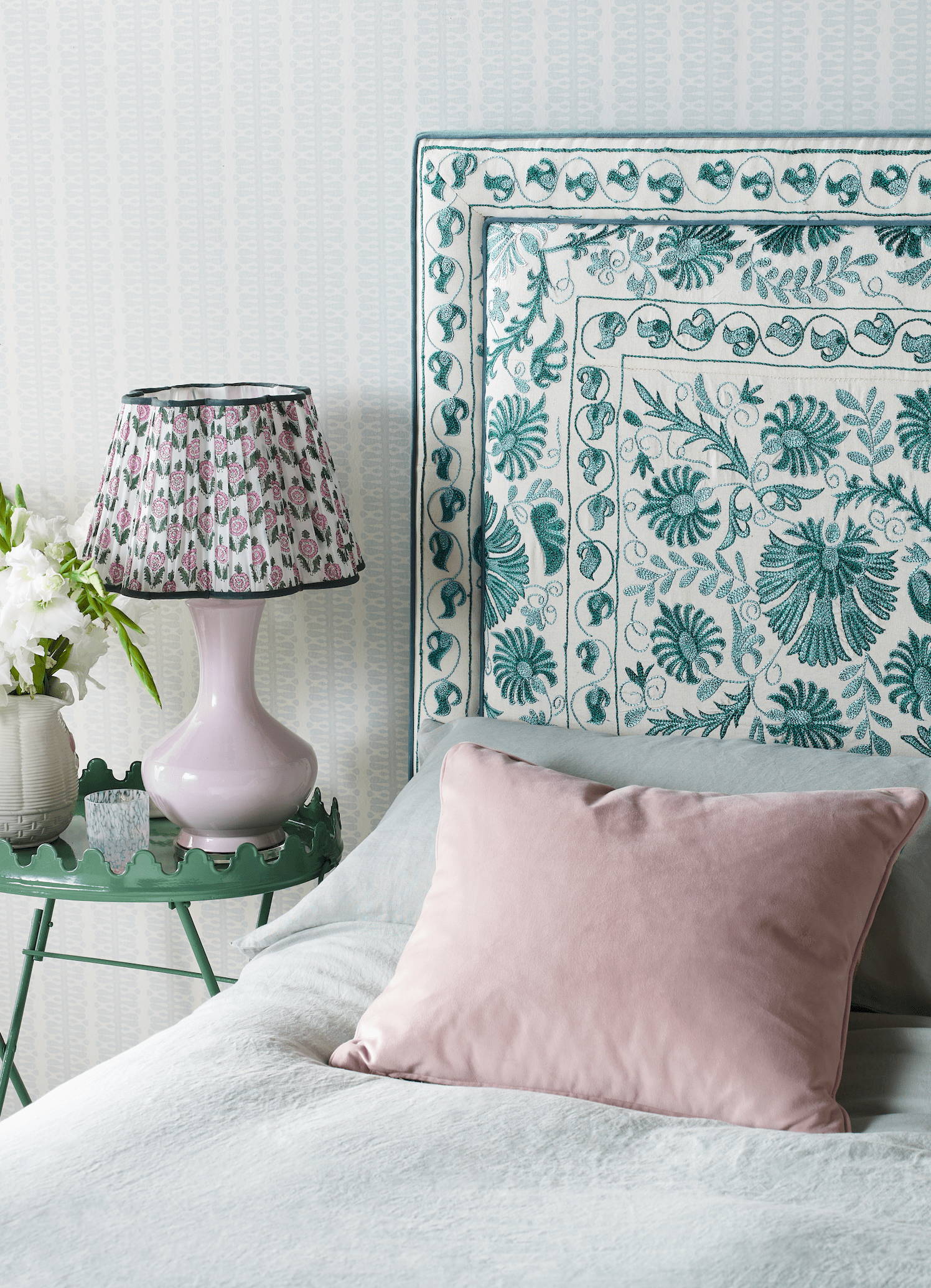 After colour, lighting is the second most important design element in your home. Not only does it soft, create filtered light, offer a variety of ambience, but it also takes on new forms stemming from different materials, sculpted shapes and colour. Layered lighting is already an essential element of any good design, and one that is often overlooked! From wall lights to chandeliers and floor lamps to table lamps, layering your lighting adds warmth and cosiness to every room in the house.
In recent years, we've seen a significant and crucial revival of artisanal wares and growing interest in locally crafted homewares. As such, there has been an increased demand for design that is bespoke, authentic and handmade (something we specialise in at Decoralist!). As a society, we are moving away from fast fashion and nurturing pieces that are vintage, hand-down or upcycled, as opposed to buying brand new. Quality products results in this desire, and making long-term, sustainable and conscious lifestyle choices are easier when it comes to our homes.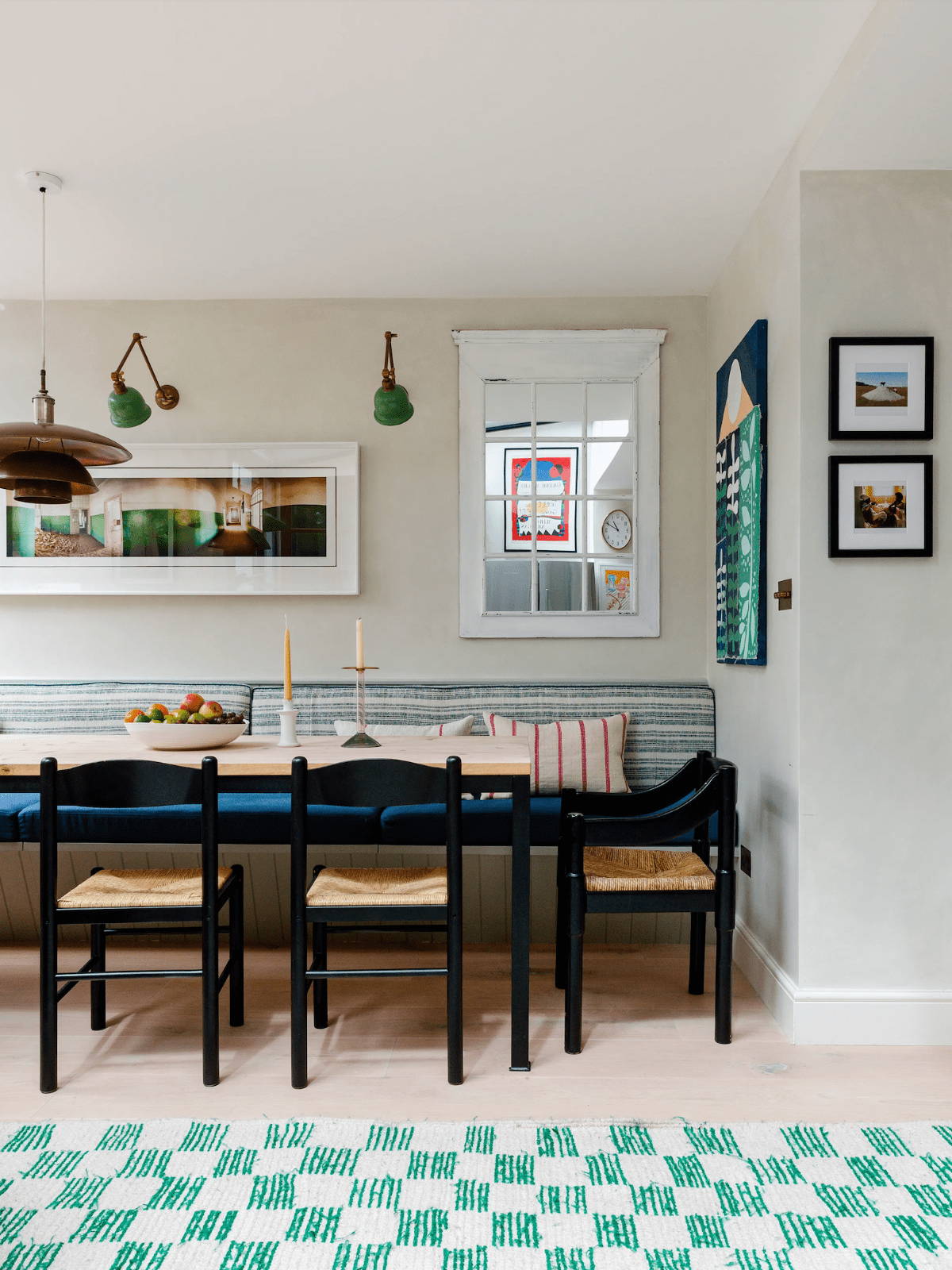 INTERIOR DESIGN / HONOR DEVEREUX
PHOTOGRAPHY / OWEN GALE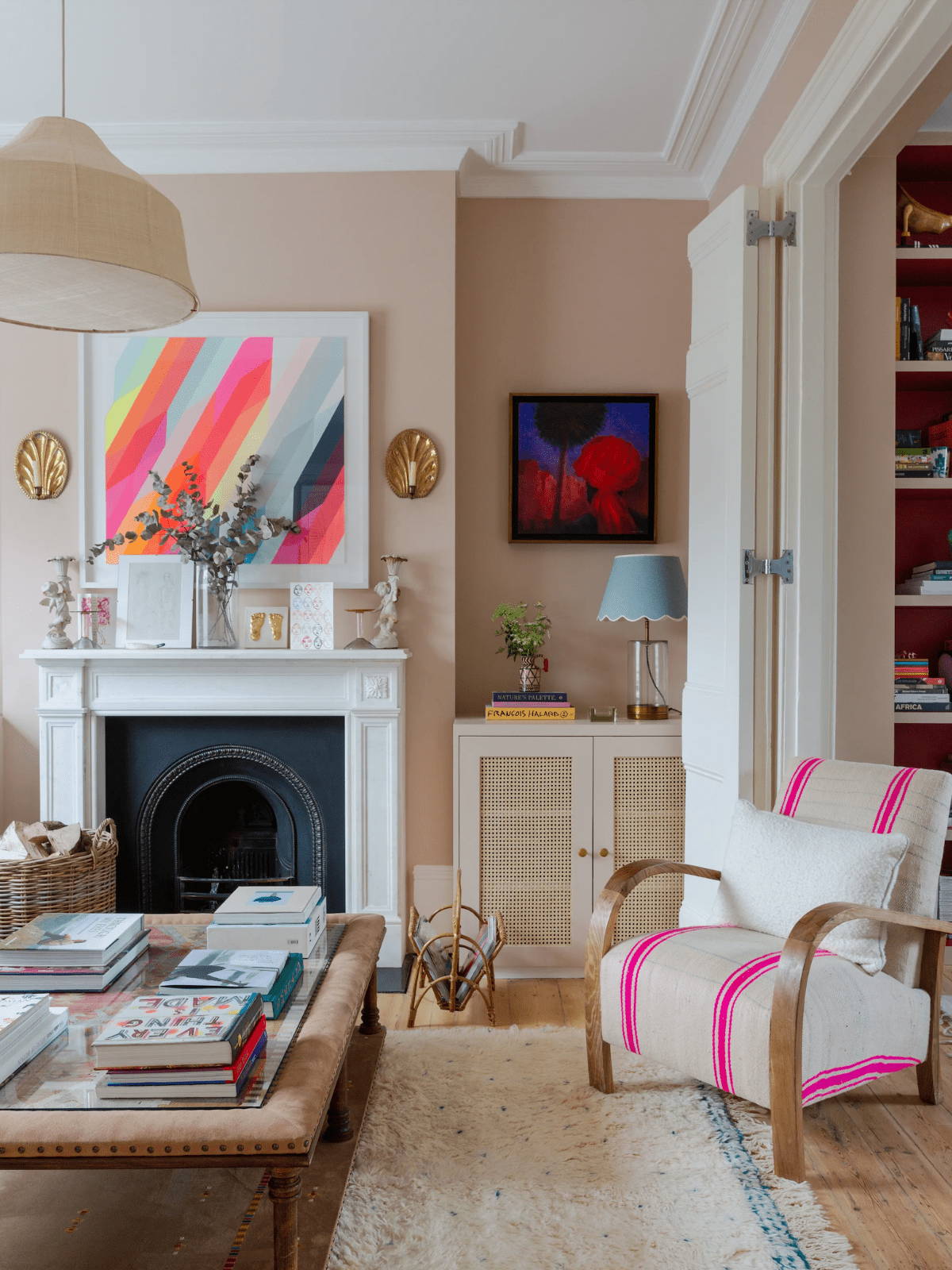 INTERIOR DESIGN / HONOR DEVEREUX
PHOTOGRAPHY / OWEN GALE
Watch out for primary colours used as accessories and accents in the home. Loud, unapologetic and high saturation colours will add playful charm to any space, especially as they tap into our inner child. Whether a large piece of furniture, such as a cobalt blue armchair, or an accent piece like a side table, table lamp or vase, you can add instant visual intrigue win any room of the house with primary colours.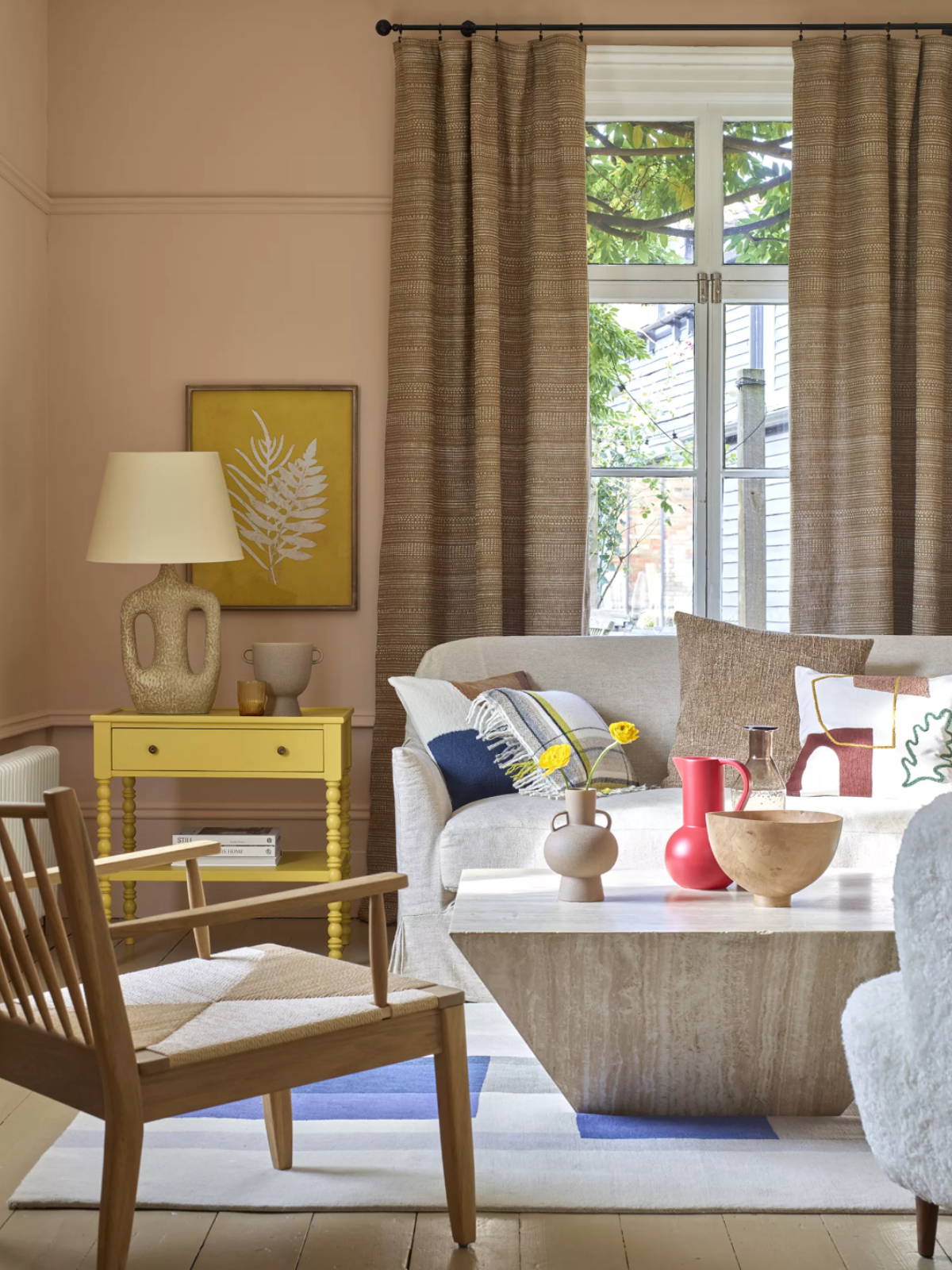 INTERIOR DESIGN / EMMA LEE
PHOTOGRAPHY / SALLY DENNING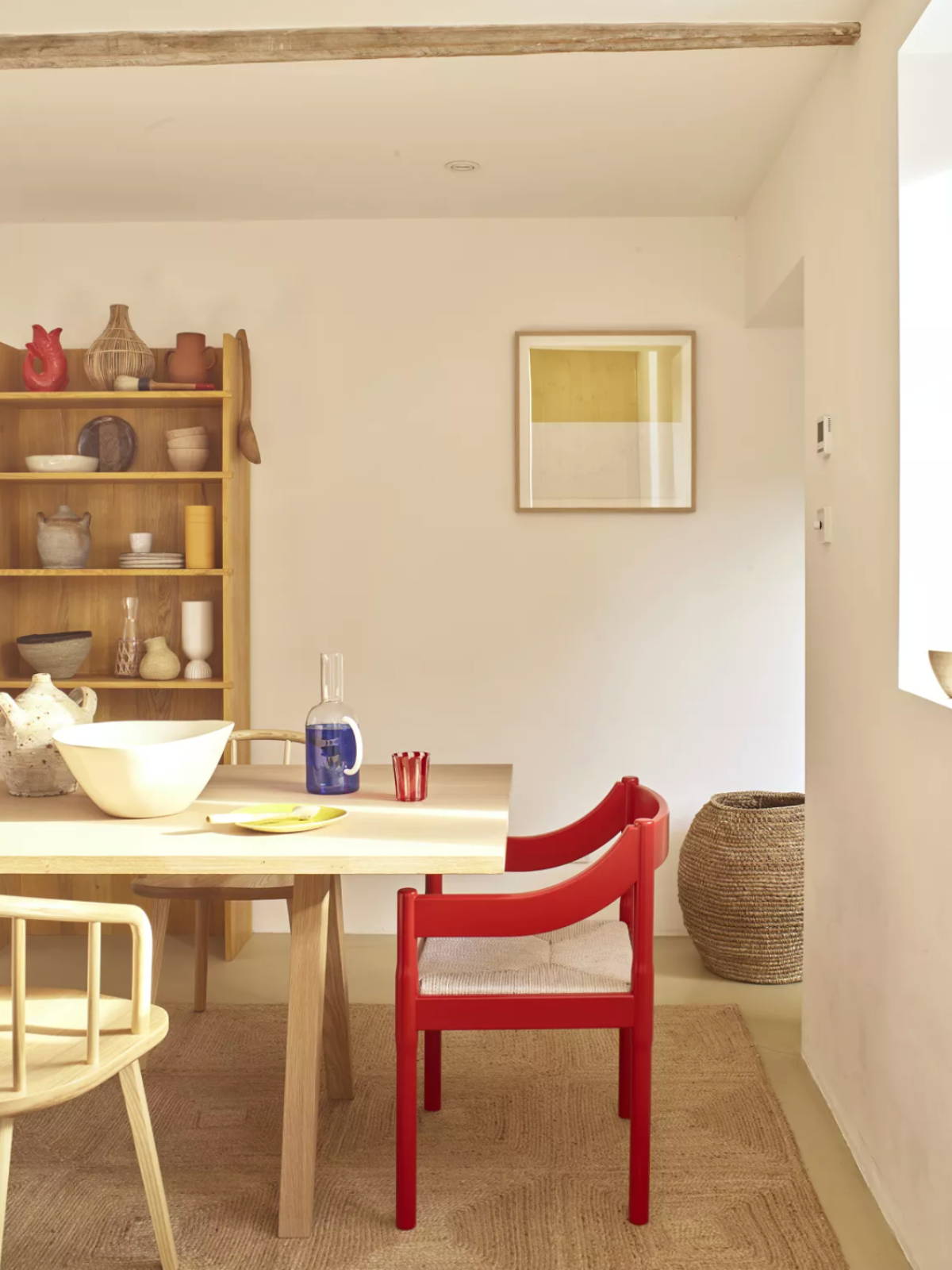 INTERIOR DESIGN / EMMA LEE
PHOTOGRAPHY / SALLY DENNING
The use of warmer wood tones and an earthy colour palette in furniture and fabric will continue to rise. Not only that, but brown-based colours -- caramels, tomato reds, terracottas, deep corals -- are going to be big in 2023. After years of bright whites and cool greys, many are looking for a more soothing palette that invites warmth and cosiness. So whether you have a buffet that has been passed down or sourced a wonderful Mid-Century Modern piece from a market, we suggest having at least one "warm wood" piece in your home; it'll add character and ground your space.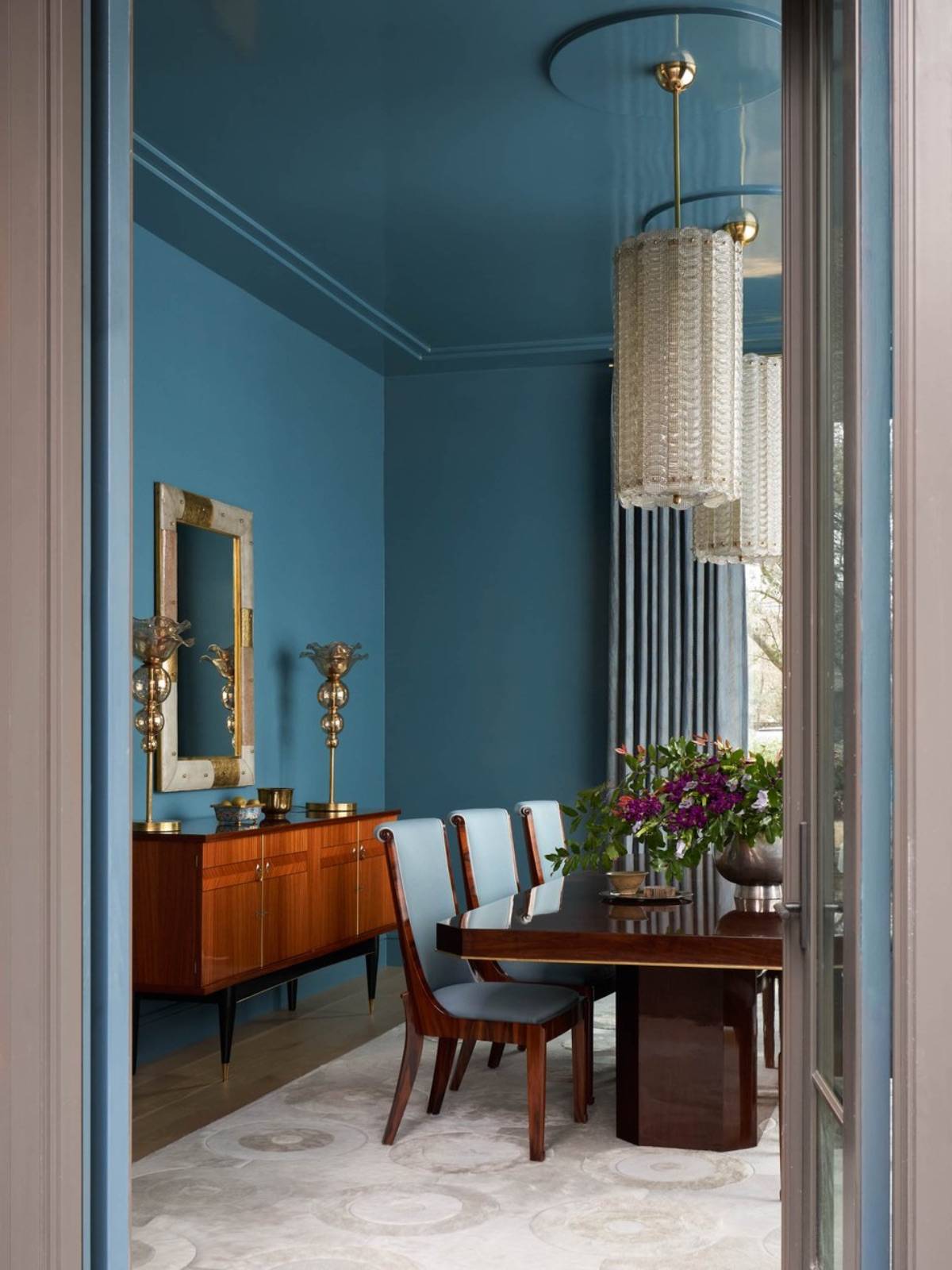 INTERIOR DESIGN / JENKINS INTERIORS
INTERIOR DESIGN / JENKINS INTERIORS
Neutral rugs will always be an option to add warmth and comfort to any room in your home, however we're loving this shift where rugs are being viewed as functional floor art. Statement rugs, oozing with colour, pattern and authentic designs, will be become a fixture in the home that is integral in creating the perfect space.
9. High-gloss wood finishes
Instead of matte wood finishes, we will start to see a demand for shinier, higher-gloss wood finishes that brings a more polished look and feel to the home. There is definitely still a place for matte wood finishes, however we think it pairs beautifully with contrasting finishes to create visual drama in any home. This can be seen on furniture items, cabinetry and also door frames!
10. unique window treatments
Expect to see more embellishments on window treatments, from fringed trims on drapery leading edges to scalloped-edge Roman shades and shaped cornices. These seemingly insignificant details actually make treatments much more personalised and add punch to simpler, more streamlined alternatives.
INTERIOR DESIGN / JENKINS INTERIORS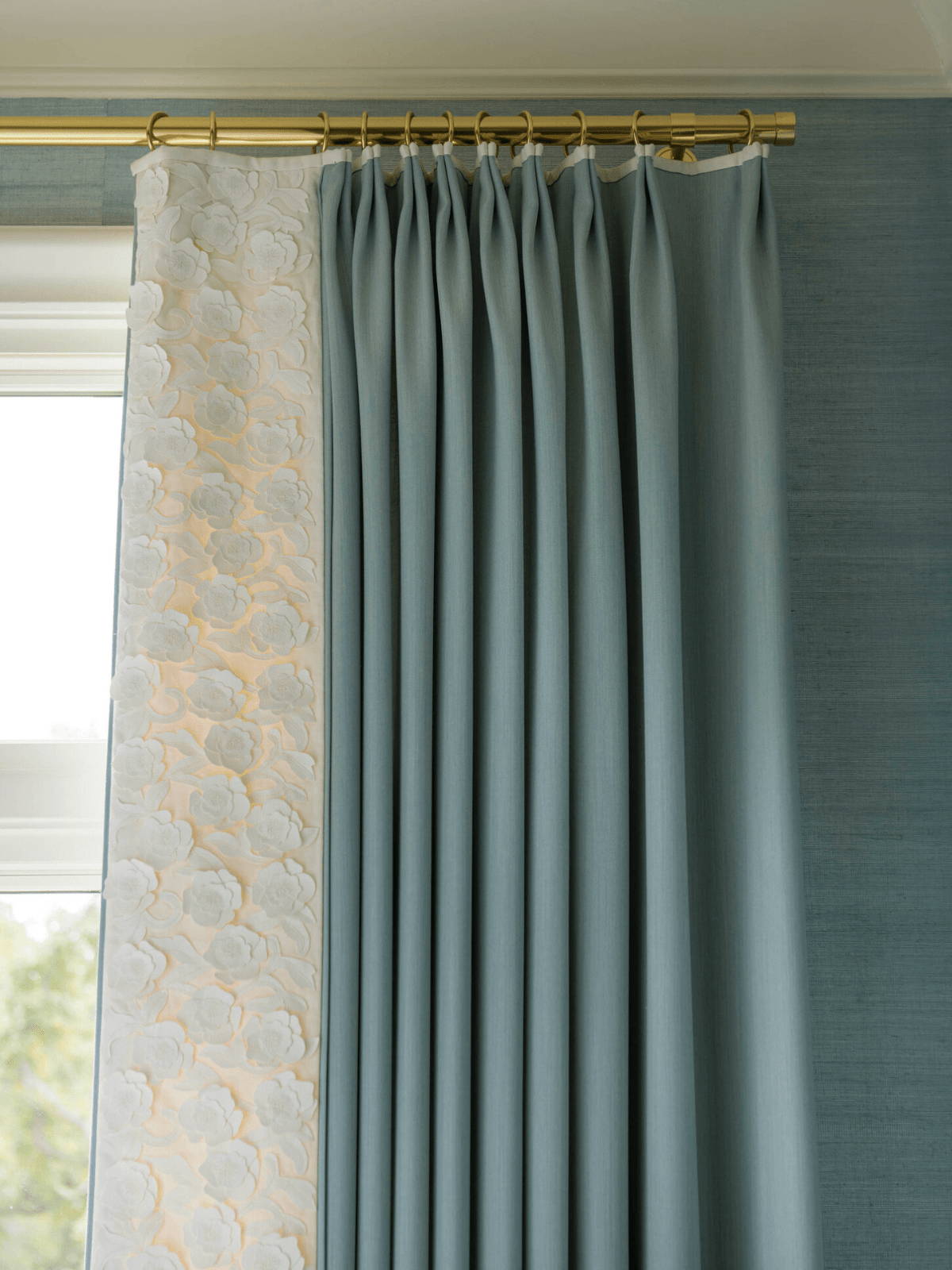 INTERIOR DESIGN / JENKINS INTERIORS
LOOKING FOR MORE INTERIOR INSPIRATION?
Enter your email address to receive our newsletter