The Ultimate Guide to Buying a Sofa Online
With a higher price tag and longer lifespan than most household purchases, buying a sofa, love seat or armchair can feel like a daunting task, especially when you're shopping online. With so many styles, sizes, fabrics and colours to choose from, there are quite a few decisions to make before you decide on your perfect sofa! We wanted to make the process as simple as possible for you and ensure you've covered every base – so we've created this step-by-step guide to help you on your way…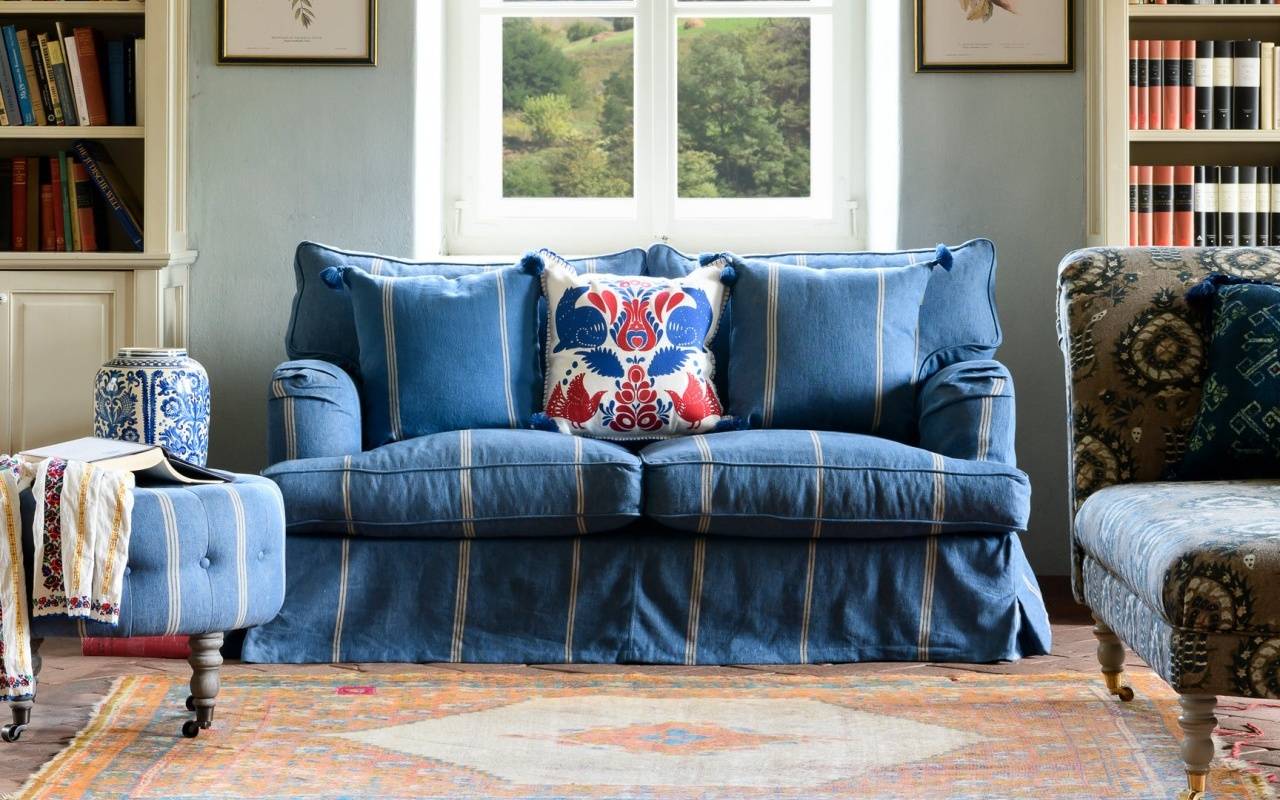 There is nothing worse than buying furniture that doesn't fit your space. Furthermore, there is nothing worse than discovering your dream sofa online and then realising it won't even fit your space. Before you do anything, measure up! This is the first step and you cannot skip it. Fetch a tape measure and feel confident with the maximum sofa dimensions that will not only fit, but also suit your space.
Clearly, you'll want your sofa to look like it was made for your space, neither imposing nor puny. You'll also want to decide on the seating options, will you select a 2-seater, 3-seater, 4-seater or corner sofa? Understanding the space available, as well as factoring in the purpose of your room, will be crucial determinants when selecting a sofa.
Key measurements include the width (the measurement across the back of the sofa to the front) and depth (the measurements from the back to the front of the sofa). We find the most overlooked dimension is the depth; sofas are often much "thicker" than you would initially imagine!
Most importantly though, you'll need to check your purchase will be able to fit through your front door and room of choice, taking into account any awkward corners, door frames, staircases etc.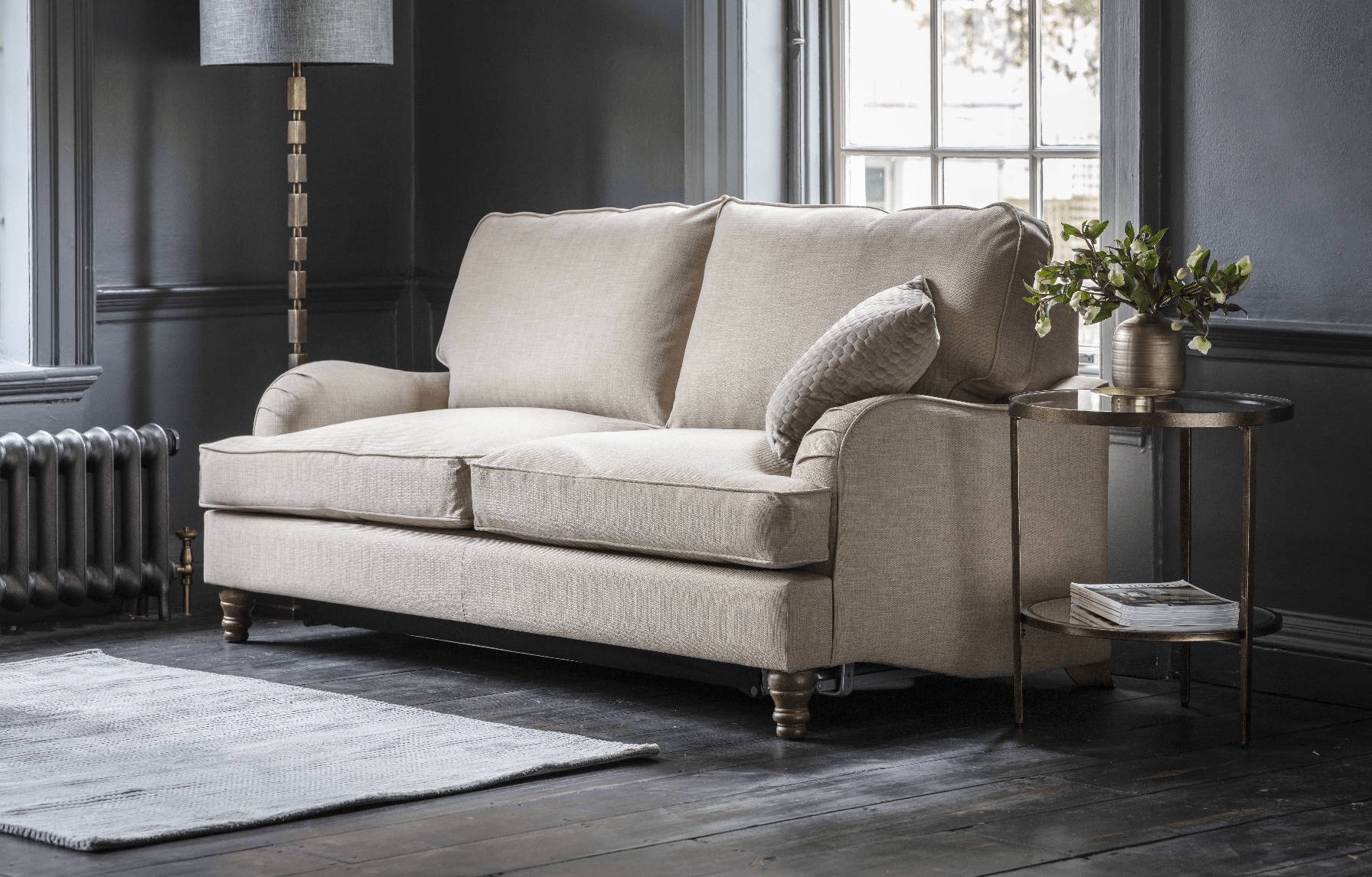 "Forget the fancy software. Grab some duck tape and physically measure out your room layout on your floor. Sit with it and live with it for a few days. You'll understand whether a sofa is too large, too small or just perfect." - Catherine Cornelissen, Decoralist Founder
Seeing physical samples of a sofa in your living room can make all the difference. Without swatches, it can be difficult to judge the scale of a pattern repeat or visualise how the lighting in your living room (and at different times of the day) affects the colour or sheen of a fabric.
On Decoralist, you can order free or low-cost swatches that can be gathered alongside paint and wallpaper swatches, if you're redesigning your whole space. We would always suggest curating a physical moodboard, as you can see how colours, textures and patterns work together. However, if you're more digitally minded, there are plenty of great apps that can help you organise your design scheme.
Once your samples have arrived, make sure you view them in the position where the sofa would be placed, and at different times of the day so you can see how they look in the changing light. Maybe you'll want to see how the fabric and colour looks when it's raining versus on a sunny day. We would also suggest holding the sample next to print, wallpaper and any other items in your room to confirm the colour and textures harmonises.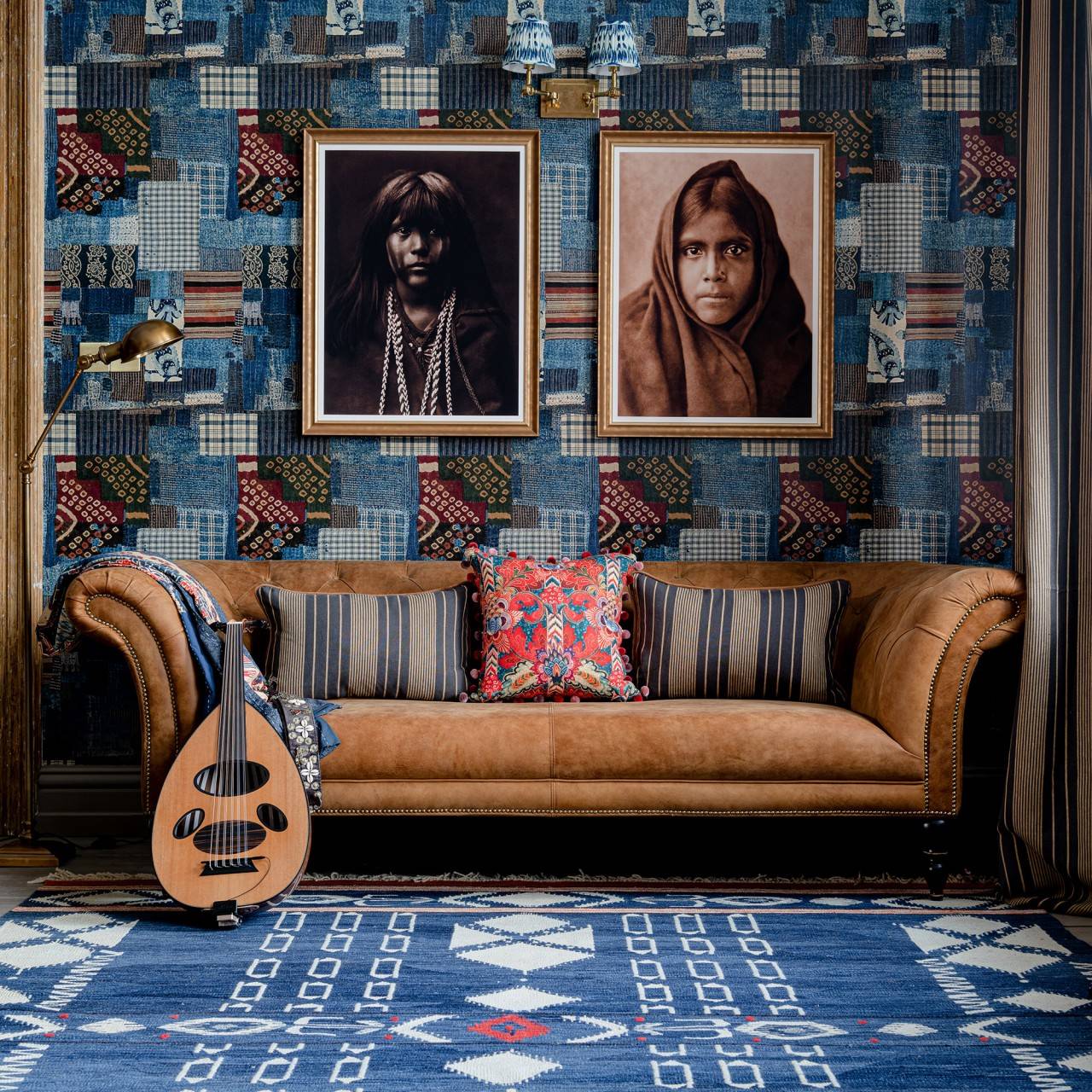 Whether you go for a bold colour, pattern or something more neutral, your choice of upholstery fabric will have a significant impact on your room. You'll want to consider whether your sofa is being placed near or next to a window, since natural materials fade in strong sunlight. As such, we would advise a synthetic material if your sofa will be nearby a window. Do you have a busy home? A dog or cat? Leather, microfibre, velvet and canvas are suitable options for pets and children, whilst textured weaves are hard-wearing and more forgiving of stains.
"Sit with your fabric samples for a few days... notice how they look at various times of the day, when it's sunny or raining outside." - Catherine Cornelissen, Decoralist Founder
While you cannot necessarily see the inside of a sofa, it's equally as important as the visual exterior. When it comes to the sofa back and seat, feather-filled cushions are high on comfort but they will need regular plumping. On the other hand, foam or fibre fillings may flatten out and lose their shape over time. You're probably wondering what the perfect solution is? Look for a combination of feather and foam - one provides squish whilst the other offers structure. Ideally, the back cushions should be filled with feathers and the seat cushions filled with foam or fibre.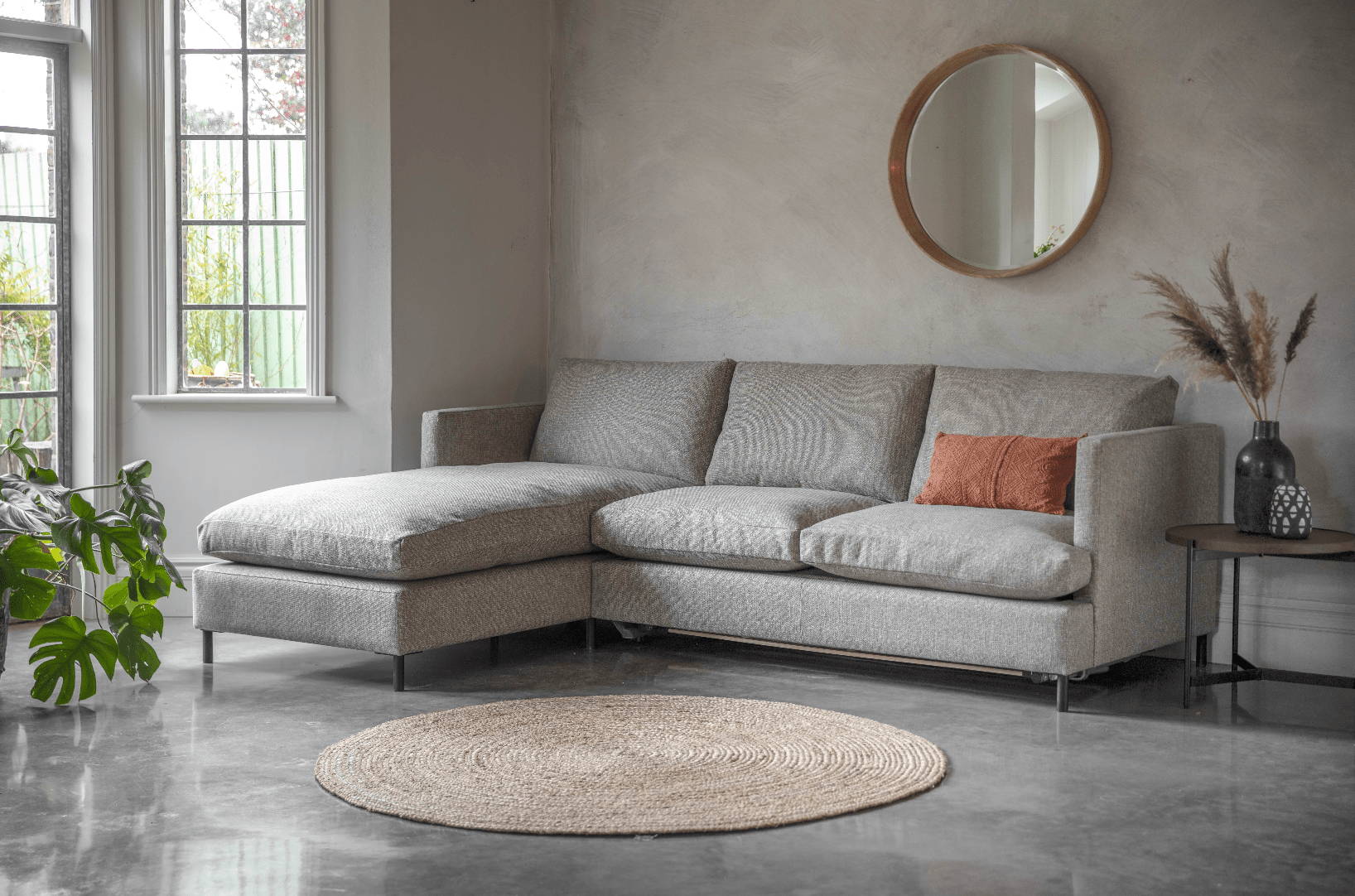 If you have any specific questions or would find some general advice helpful, we're here to help. Sometimes just a chat over the phone to discuss style, size, fabric options and aftercare can help you make the best decision for you and your home. Please feel free to get in touch with us below and a member of the team will contact you within 24 hours.
LOOKING FOR MORE INTERIOR INSPIRATION?
Enter your email address to receive our newsletter