Mastering the Art of Styling the Perfect Bar Cart
A well-styled bar cart is more than just a functional piece of furniture; it's a statement of your taste, hospitality, and creativity. Whether you're an avid entertainer or simply enjoy a well-crafted cocktail at home, styling the perfect bar cart can elevate your space and create an inviting atmosphere. In this blog post, we'll explore the art of styling a bar cart, from selecting the right cart to arranging your drink essentials with flair.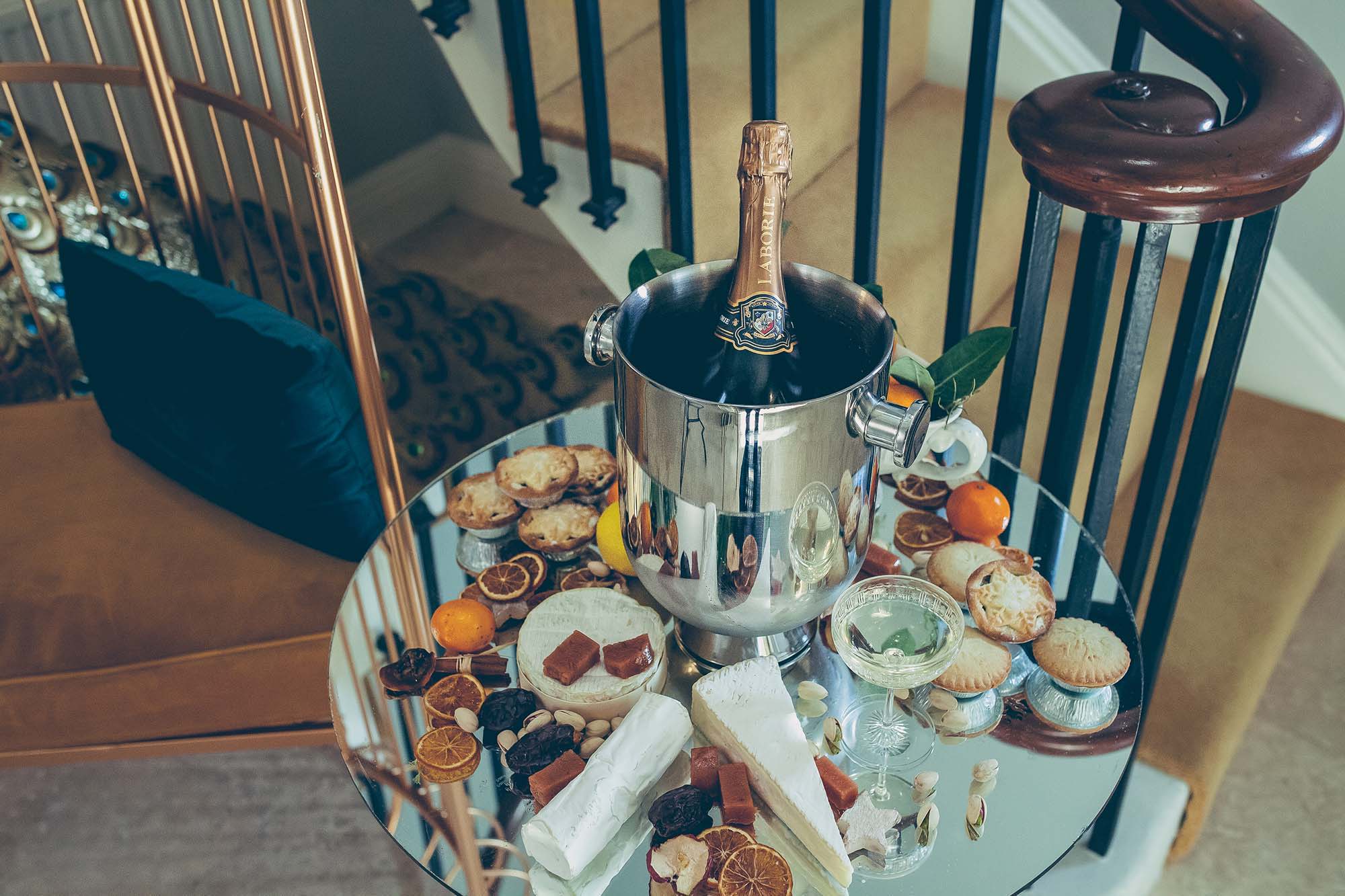 Choose the right bar cart / drinks trolley
Before you dive into styling, it's essential to select the right bar cart for your space and aesthetic. Consider the size and space, material and finish as well as mobility. Your bar cart should fit comfortably in your chosen location without overwhelming the room. Often, corners and empty walls are great spaces for bar carts. Choose a bar cart that already complements your existing decor, whether that is a sleek metal or rustic wood finish. Lastly, look for a bar cart with sturdy wheels for easy movement; this allows you to effortlessly shift the setup when required.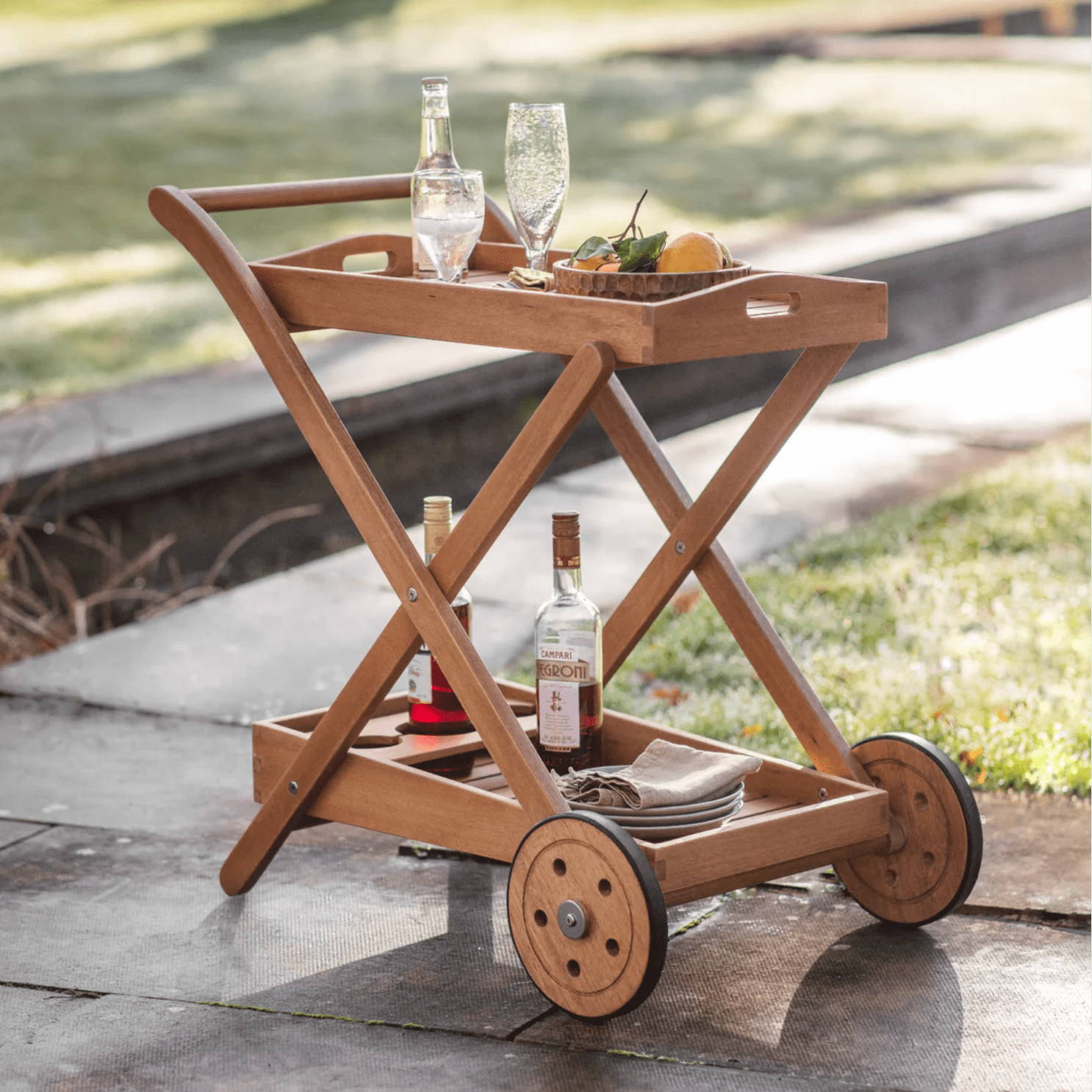 Set the scene with glassware
Glassware is not only functional but also adds a touch of elegance to your bar cart. Select a variety of glasses for different drinks, such as highballs, martini glasses, wine glasses, and rocks glasses. Display them neatly on one of the shelves shelf, arranging them by size and type for a cohesive aesthetic. To enhance the visual appeal, consider adding a touch of colour or pattern through glassware.
Your choice of spirits, whether alcoholic or alcohol-free, is the foundation of your bar cart. Select a range of high-quality liquors and mixers that reflect your preferred drinks and cocktail recipes. A few essential spirits include vodka, gin, rum, tequila, and whiskey. Arrange the bottles on the bottom shelf of your cart, grouping them by category for easy access.
Every hostess needs the right barware tools to create their masterpieces. Dedicate a section of your cart to bar tools, such as a chic cocktail shaker, jigger or measuring tools, mixing spoon, strainers, muddler and a bottle opener. Organise these tools in a stylish container or holder for easy access and an added touch of sophistication.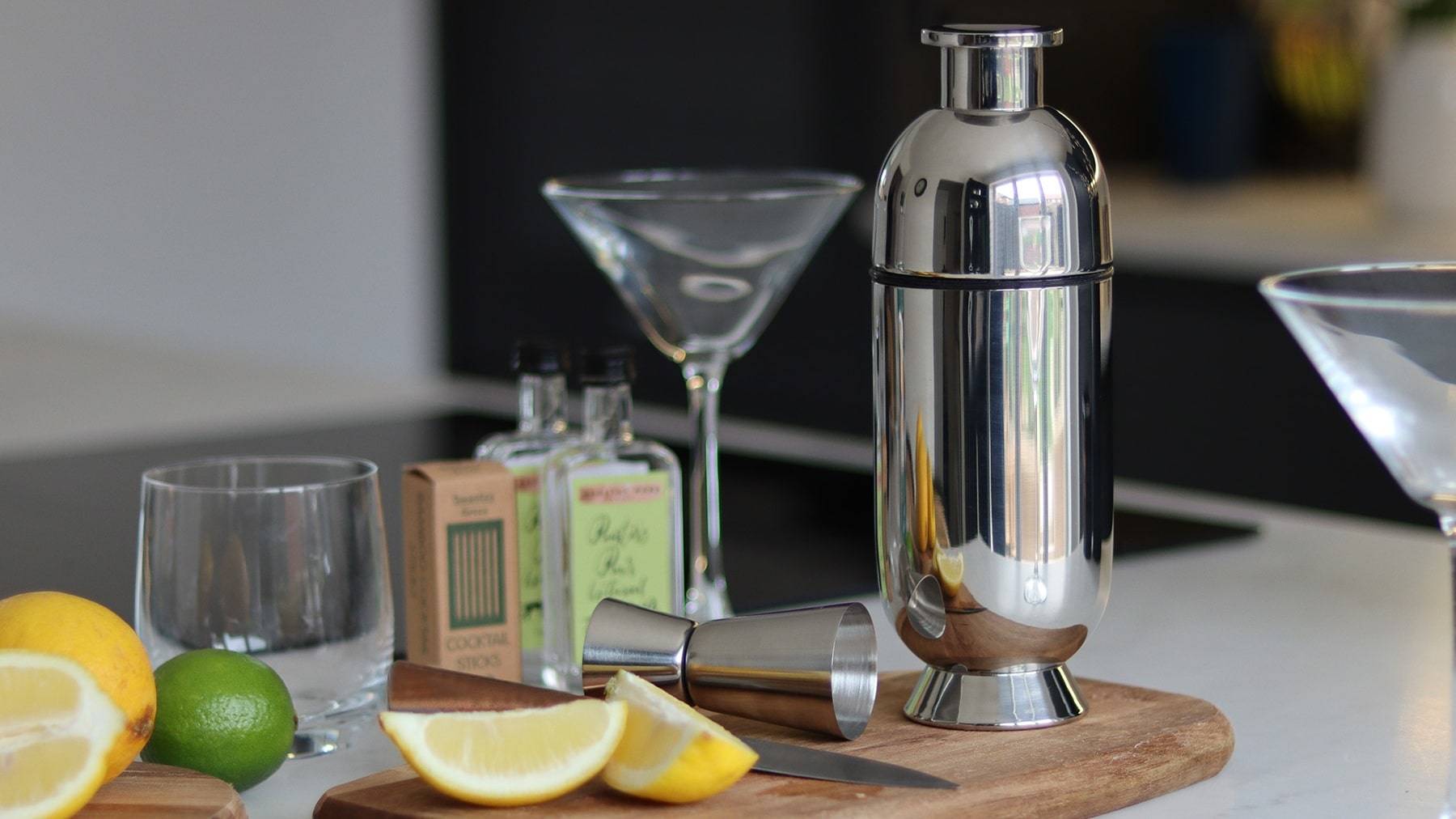 Decorating with personal touches
Now that you have the essentials in place, it's time to add some personal flair to your bar cart. Consider incorporating art & decor, books as well as bar napkins and coasters. Hang a small piece of artwork or a stylish mirrorabove the bar cart to create a focal point. You could also add decorative items such as stir sticks, framed quotes, candles, or small plants to enhance the ambiance. Display a handful of cocktail recipe books or mixology guides on your bar cart, both for functional use and as a stylish accessory. Finally, select some cocktail napkins, hand towels and coasters that complement the colour scheme and overall aesthetic of your bar cart.
Styling the perfect bar cart is an art that combines functionality with aesthetics. By selecting the right cart, curating a selection of spirits, mixers, and glassware, and adding personal touches, you can create a stylish and inviting space that is sure to impress your guests and enhance your at-home cocktail experience. Remember, the key is to have fun and let your creativity shine as you craft the perfect bar cart setup. Cheers to your newfound expertise in the art of mixology and design!
LOOKING FOR MORE INSPIRATION?
Enter your email address to receive our newsletter PLUS be the first to discover new collections & offers