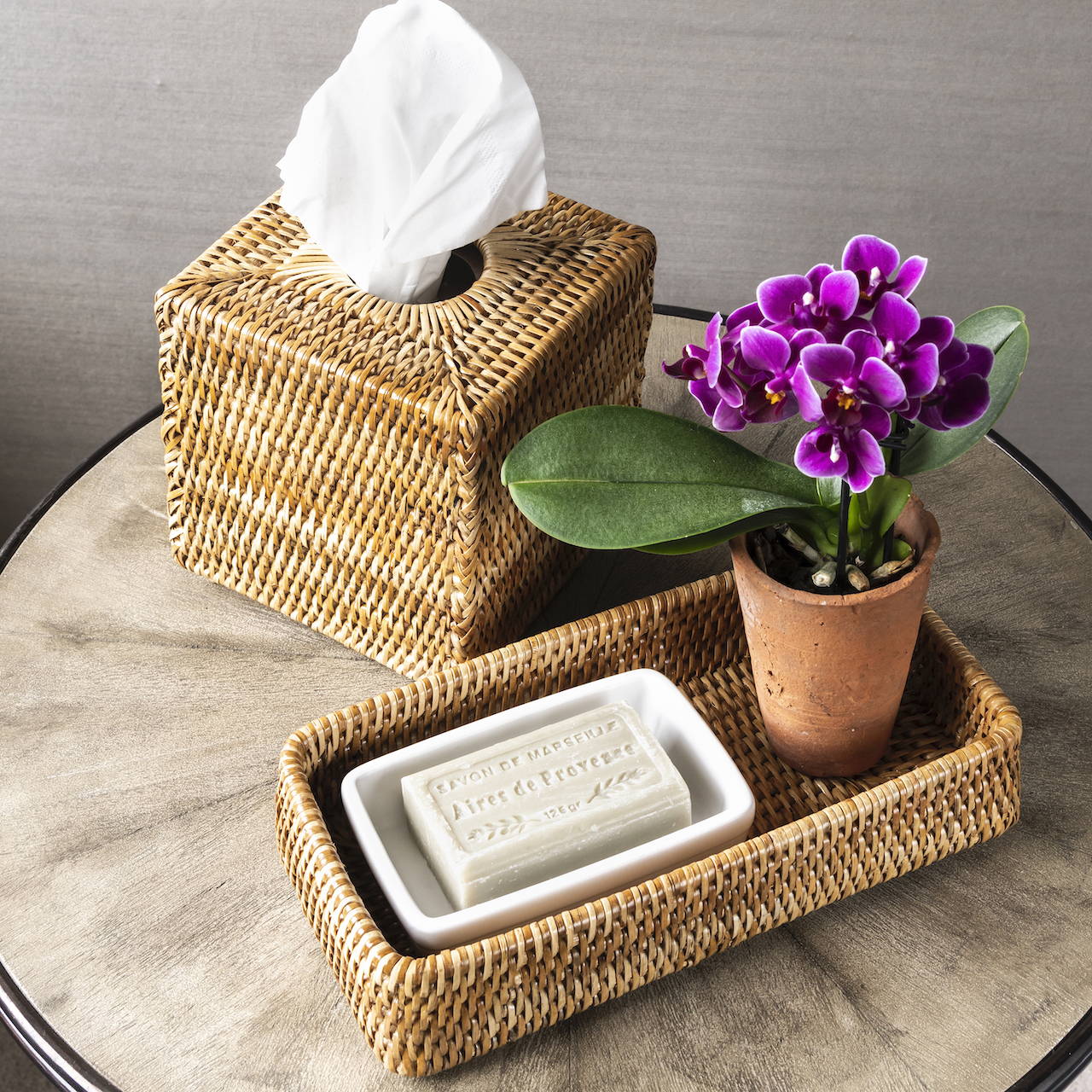 How To Style Rattan In Your Home
Using organic materials in your home, such as rattan, cane or wicker, bring a welcoming & natural feel that is perfectly at home in either a country, coastal or urban environment. Bringing the outdoors in, through woven, raw and repurposed materials will not only offer the warmth of nature to any room, it also adds a timeless appeal.
Today, we are putting the spotlight on one of our most-loved and versatile materials, rattan, so you can discover the many ways in which you can incorporate this organic material into any room of the home. A climbing vine-like species of palm, rattan is a fast-growing tropical plant that grows prolifically in Indonesia, the Phillipines, and other areas of South East Asia. In its raw state, rattan takes on a yellow tinge, which is why it's often finished in a dark brown, grey or white wash so that it can suit a variety of styles.
Mixing rattan alongside plaid & wools cushions in cooler months brings a rustic warmth, whereas styling it amongst cottons and canvas provides a relaxed and cooling space in the warmer seasons due to its lightweight and breathable structure. Here are a few ways that we love to style the coveted material in our homes:
FOCUS ON GROUPING
One of our biggest tips for styling rattan in your living spaces is to focus on grouping. Whether bringing rattan into your living room, bathroom or bedroom, you can use rattan trays to group decorative elements on and within the tray, while simultaneously grounding your room and protecting surfaces. For example, you could place a rattan tray on an upholstered ottoman or glass surface; not only with it protect the surface below but the informal nature of rattan will relax your space and still allow you to showcase your favourite decorative pieces.
Popular rattan pieces for your bathroom may include cotton wool canisters, laundry baskets, hampers for towels, wastepaper bins, small trays, tissue box covers and toilet roll holders. Using rattan in a cohesive manner in your bathroom will elevate the space completely, especially when used to store and uplift fairly standard, boring items like tissue paper and cotton buds! Whether you are decorating your own ensuite bathroom, a powder room or a guest bathroom, you can easily ensure your space stays organised and remains attractive for years to come with high quality rattan decorative pieces.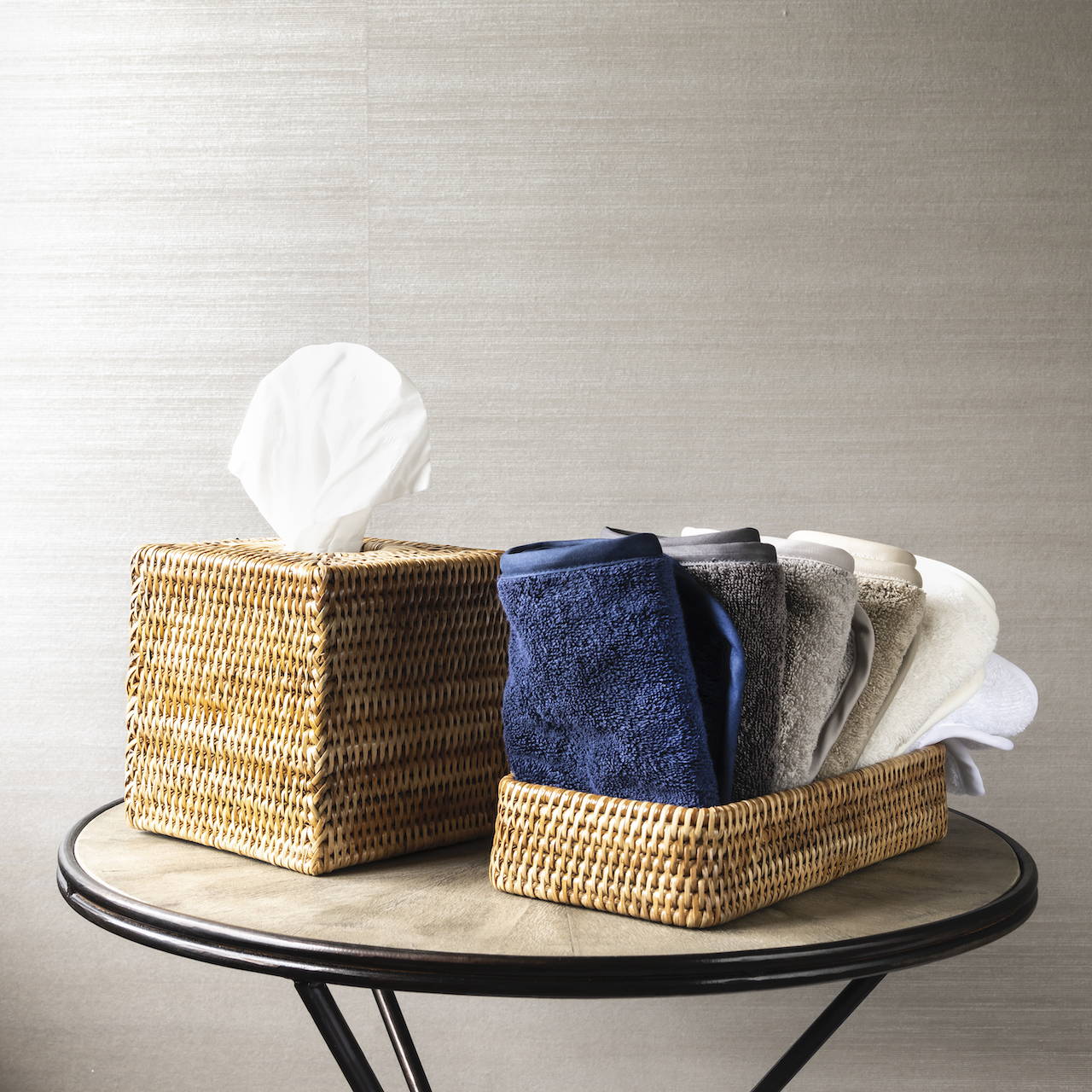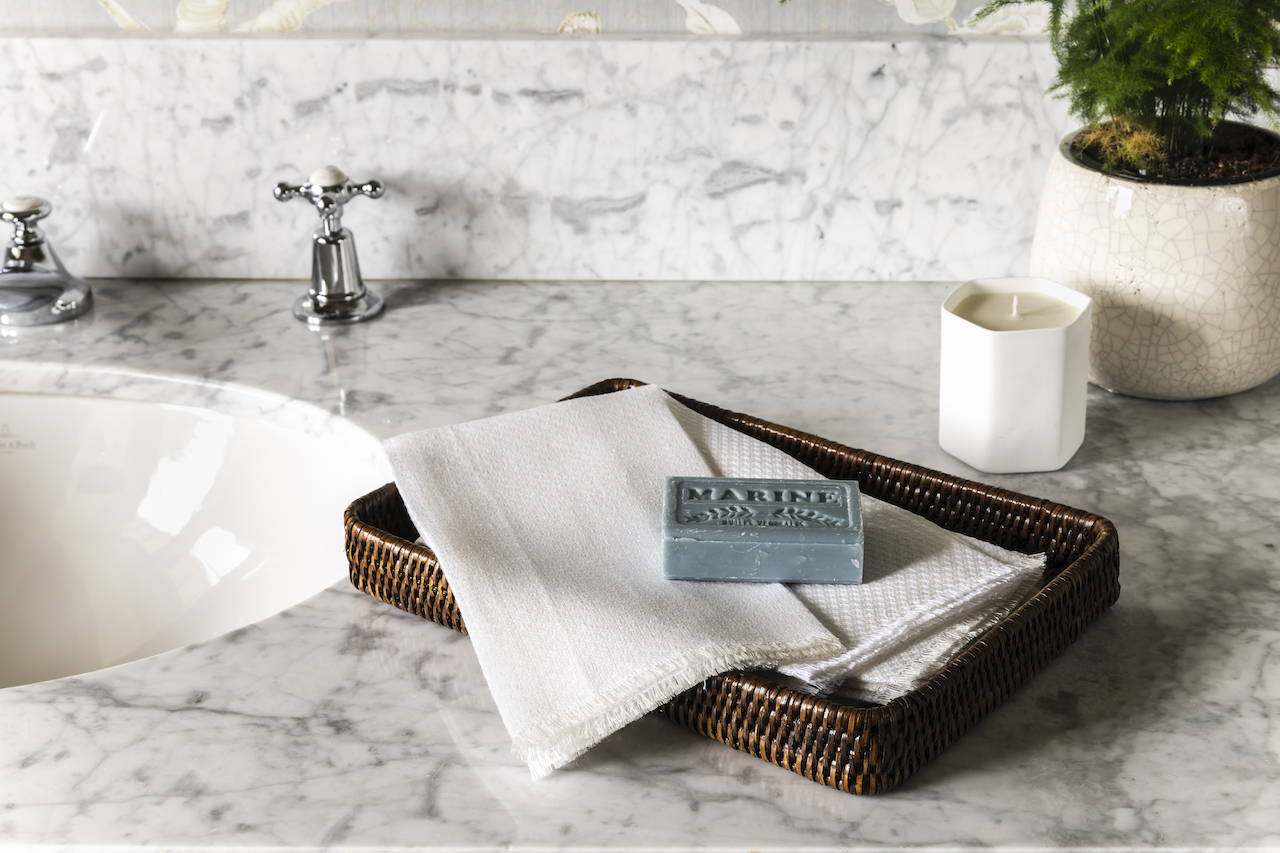 Stick with the same colourway
We recommend sticking with the same colourway of rattan for each room to not only maintain a streamlined and consistent aesthetic. An exception to this is if you create contrast by pairing light or grey washed rattan accents with black or white painted rattan furniture.

Whitewash rattan works beautifully in coastal-inspired homes or any space that's looking for an airy, light feel. If you have lightly stained flooring or whitewash wood, we would suggest opting for whitewash rattan accessories. On the other hand, black or darkly stained rattan oozes a contemporary aesthetic. While the material itself still brings about a coastal feel, a darker finish reminds us of a luxurious Caribbean style, almost Ralph Lauren-esque. Natural or "honey brown" rattan is the most versatile and popular finish since it blends well with most wooden flooring and furniture. It is furthermore the warmest of the colourways and brings that woody feel into a space.
In the living areas of your home, rattan can be used extensively, particularly in living rooms, bar areas and on tabletops. When using rattan in your dining or entertaining space, less is more. Focus on adding 2-3 complimentary pieces, such as a charger plate, placemat and caddy.

STYLING TIPS
Because you often see rattan used it in resorts and places that encourage relaxation, adding furniture pieces and storage solutions made from these natural fibres will emulate that calming sense within the home. We recommend steering away from any lacquered rattan as it tends to go yellow in the sun. Beautiful benches and stools made from teak, cane, and rattan also make great accent pieces for foyers and living areas. We also recommend rattan storage trunks at the end of the bed for to store blankets in the warmer months which can also function as a coffee table.