How To Style Cushions & Pillows Like An Interior Designer
At Decoralist, we view decorative cushions as a celebration of pattern and print, the pièce de résistance that will complete the look whether you're styling a sofa, armchair or bed. We believe they are one of the most satisfying ways of marrying comfort with style in your home. Achieve an interior design aesthetic in your home with our expert pairing and styling tips!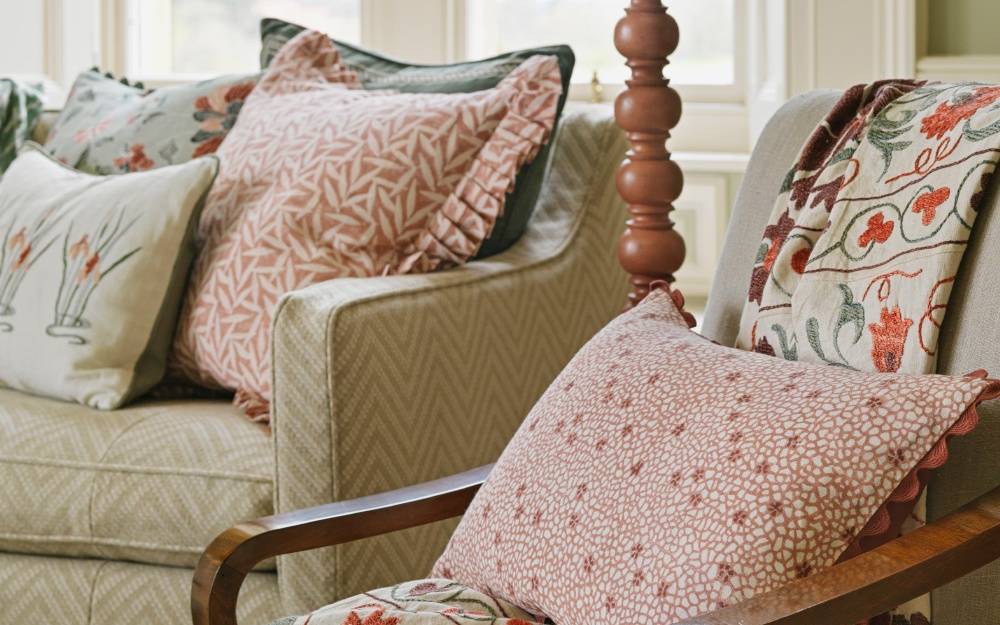 Coming in all shapes, sizes, colours and patterns, it can feel overwhelming when it comes to knowing where to start when styling cushions in and around your home. Yet, it's difficult to ignore the power that cushions hold! Upgrading your home needn't involve big ticket decisions such as fresh wall colours or a new sofa. Instead, you can mix and match cushions smartly to transform one or many rooms in your home. At Decoralist, we don't typically believe in following strict rules when it comes to interior decorating, however we've assembled some helpful tips for styling cushions in your home like a pro.
Whilst the pillows on your bed tend to be more functional, decorative throw cushions can upgrade your bedroom instantly and make it feel like a boutique hotel with the right styling! Consider your current bedroom and how you want to feel when you unwind at the end of the day. If your aim is to create a tranquil and relaxing atmosphere, we believe it's best to choose cushions with plain, soft colours, or smaller-scale, muted prints. With these parameters, you can explore texture, prints and colour, creating depth and dimension with a soothing colour palette. Often, hues of pale blue, soft cream and earthy green work well. Here are some best-selling cushions that look brilliant on any bed!
Arranging cushions on any bed can seem daunting, as the ratios and sizing are fairly important to create visual harmony. To keep it simple, organise your cushions with the largest at the back and smallest at your front. You could select two or three cushion sizes to layer and create height with the larger ones at the back. Or, you might consider incorporating a bolster cushion upholstered in your favourite fabric to create a bold statement!
However, the styling options don't just end with your bed! You can instantly create contrast in your bedroom with cushions that offer different hues. If for example, you are decorating your bedroom with fairly neutral colours, you can introduce a vibrant bedspread and some fringed cushions on your bed, or pop a cushion on an accent chair to create a strong look. Cushions don't always have to be practical, they're a ready-made excuse to introduce a wider variety of pattern, colour and texture in any space (even if they are removed every night before you go to sleep!). If you're not sure how or where to store your cushions, you could find a stylish storage ottoman for the foot of your bed to place extra cushions when you're ready to crawl into bed.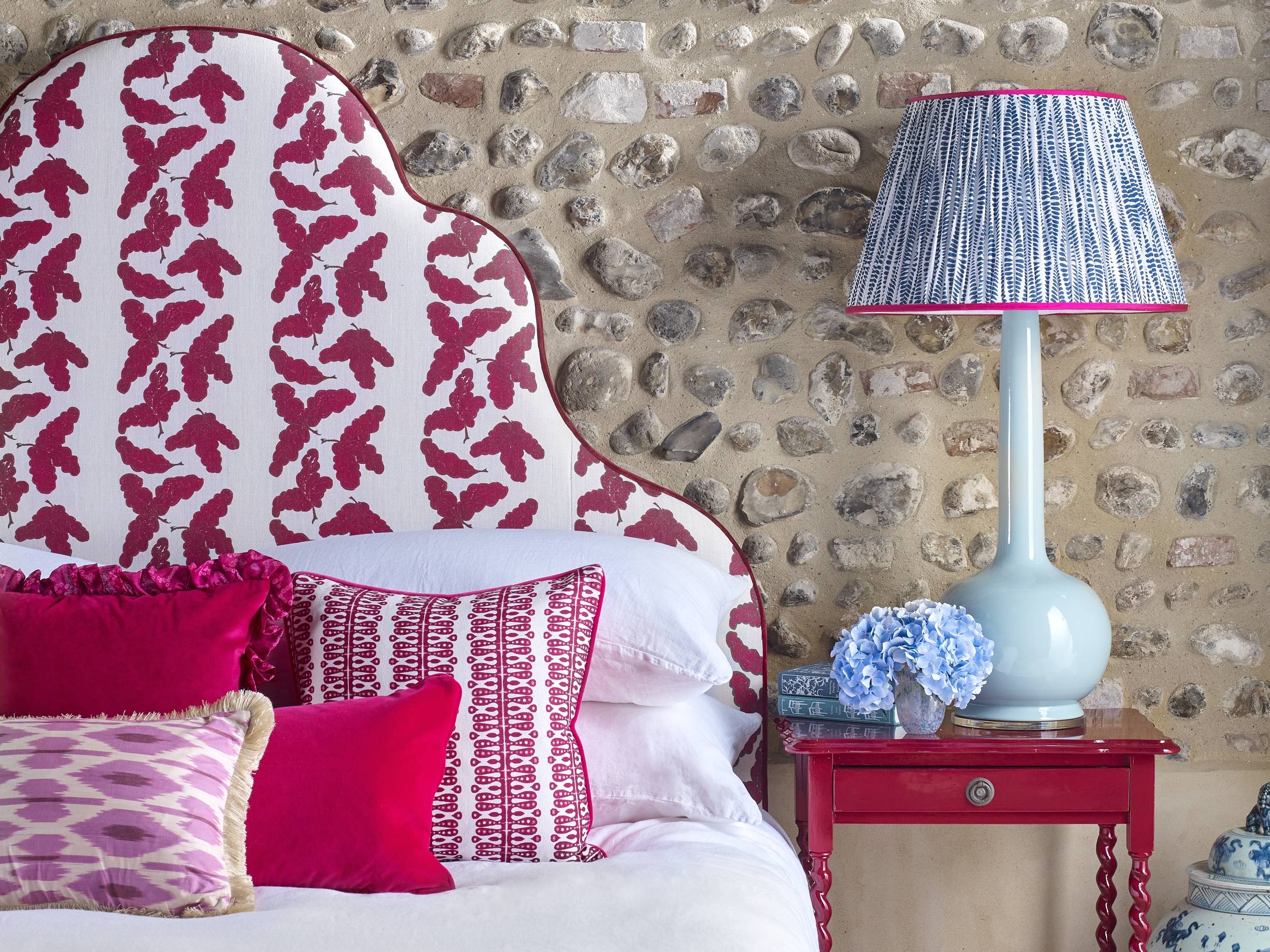 We view sofas as the ultimate blank canvas for any cushion collection! It's the ideal opportunity to showcase fabrics in strong colours that would make look intimidating elsewhere, but stunning on a sofa. As much as we'd love to fit as many colours as humanly possible on one single sofa, comfort still needs to take top priority! When considering sofa cushions, think about introducing juxtaposing tones and bold patterns that flow with the seasons. If colour and pattern aren't to your liking, then we'd suggest playing with the size and shape of your cushions and slightly vary the tone to give your sofa the lift it deserves.
The number of cushions you need for a sofa really depends on your style and personal preference. If you prefer a more traditional style, an even amount of cushions will bring a more symmetrical finish, such as two larger square cushions paired with a smaller cushion each on either side of the sofa. For a more contemporary and eclectic style, you may with to have an odd number of cushions. We usually start with two or three in the corner and build from there!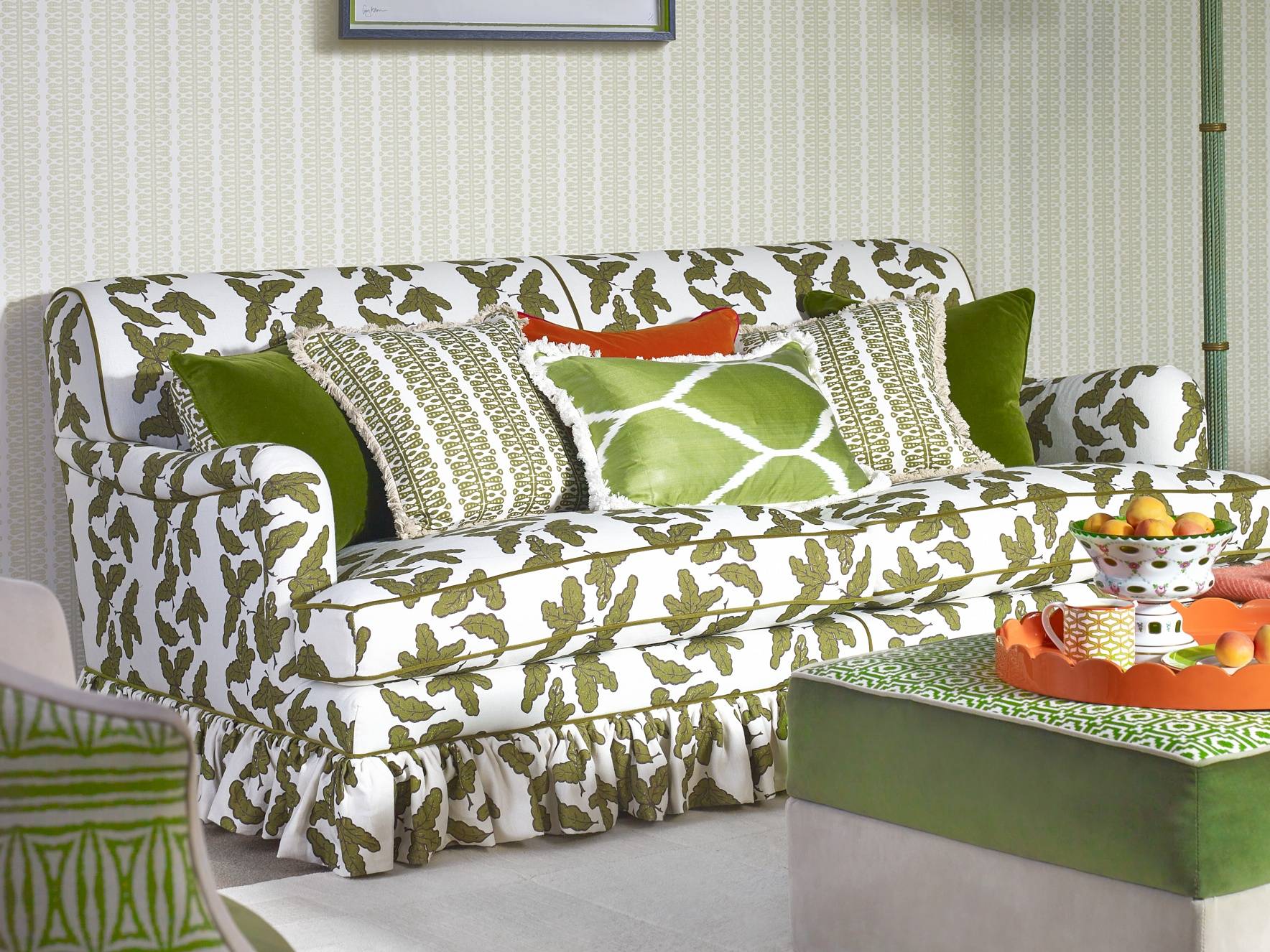 When considering the design of your living room entirely, you can easily incorporate colour and pattern to your current or developing scheme with bright accessories. Colourful pieces such as Ikat, Suzani or embroidered cushions will make your room look more playful and travelled. Our range of Ikat cushions with intricate pom-pom trims are a popular addition to living rooms. We love to introduce cushions on sofas, armchairs and benches that match the upholstery from other elements. For example, you could take the fabric from your window treatments and reintroduce it on your sofa with a cushion upholstered in the same design. This creates a wonderful layered and cohesive look. For formal living rooms, cushions that are all one size can reinforce an elegant and sophisticated style. Whereas rounded or rectangular cushions sitting amongst squares have a far more relaxed and laid back feel.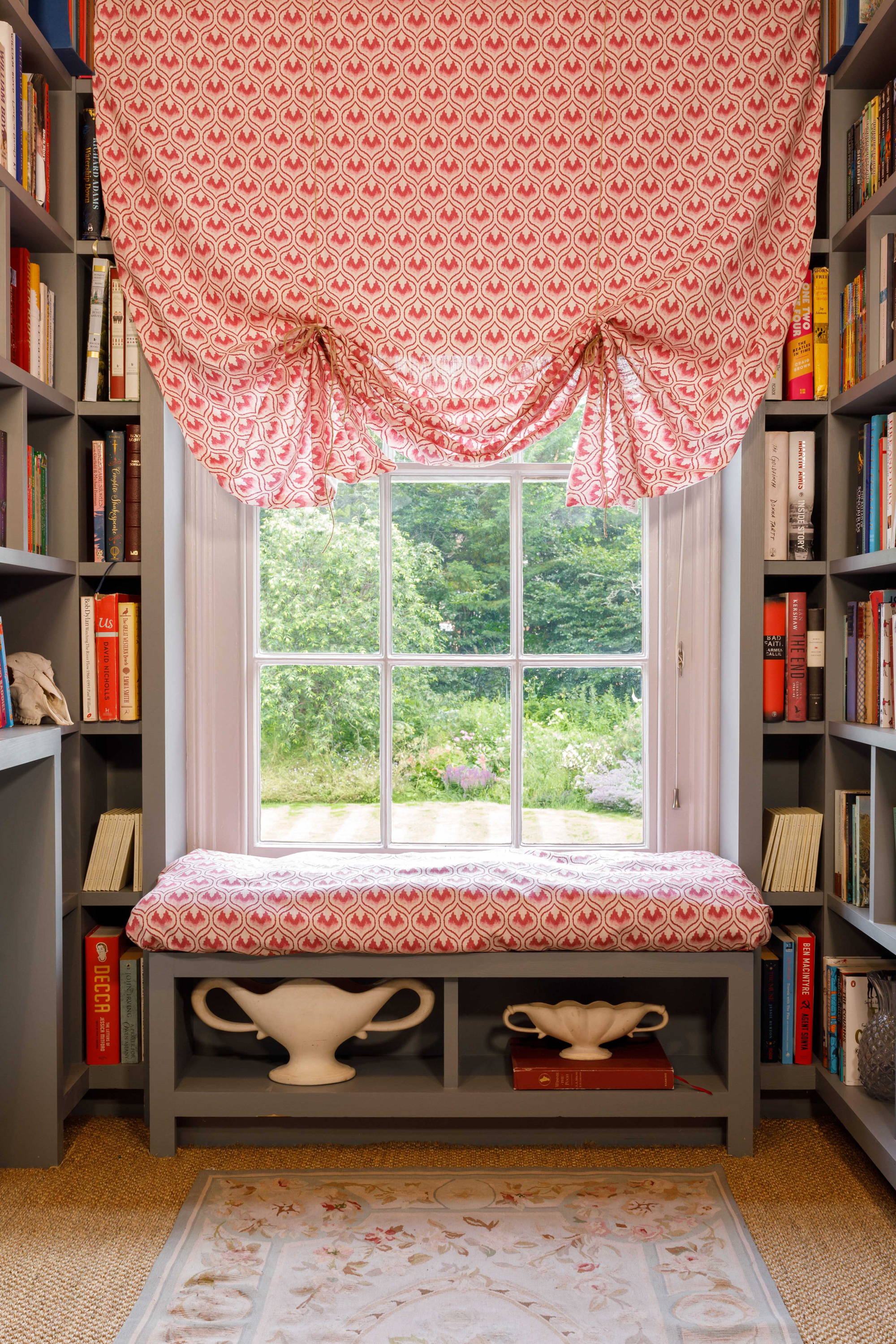 Bay windows are perfect to convert into an inviting window seat, which can easily become a focal point of your room. They are one of the best spaces in the house to intentionally overcrowd with plush cushions, creating an extra cosy and inviting nook that will frequently be used! For something more cohesive, you can have a seat cushion upholstered in your preferred fabric and build on it with a variety of accent cushions in complementary colours and patterns to create depth as well as dimension. Or, be bold and mix and match cushions in a variety of styles, sizes and colours for a space that is more informal and casual.
It is always a good idea to have numerous floor cushions in your playroom, especially when you get roped into a two-hour-long play session on the floor and you need something supportive to rest on...! To enhance a sense of playfulness, there isn't a huge need to match patterns and colours perfectly -- playrooms provide the perfect excuse to explore unexpected combinations, such as mixing abstracts with florals or geometric patterns with stripes. You can equally repurpose these pieces into children's bedrooms without them looking out of place! Stylish and cost-effective!
7. Kitchens & Dining rooms
Why not inject some personality into your dining chairs by upholstering the seat padding with a fabric that makes a statement and stands out amongst the rest of the furniture? In fairly functional spaces such as kitchens and dining rooms, a little extra colour and pizazz will go a long way! You can even choose a durable and washable fabric that's suitable for both indoors and outdoors when the sun is shining and you want to take your dinner al fresco.
LOOKING FOR MORE INTERIOR INSPIRATION?
Enter your email address to receive our newsletter