Britain may be a small country, but it is home to a rich abundance of art, decor and design; in particular, heritage brands that use traditional methods of craftsmanship to create beautiful, unique products. And whilte mass-production from the East has made the latest interior trends accessible, it can never truly echo the quality and globally desirable provenance of British-made goods. We're celebrating some of our most iconic brands on Decoralist with long legacies to new names with shared values. Look no further than our nation's best design and manufacturing talent.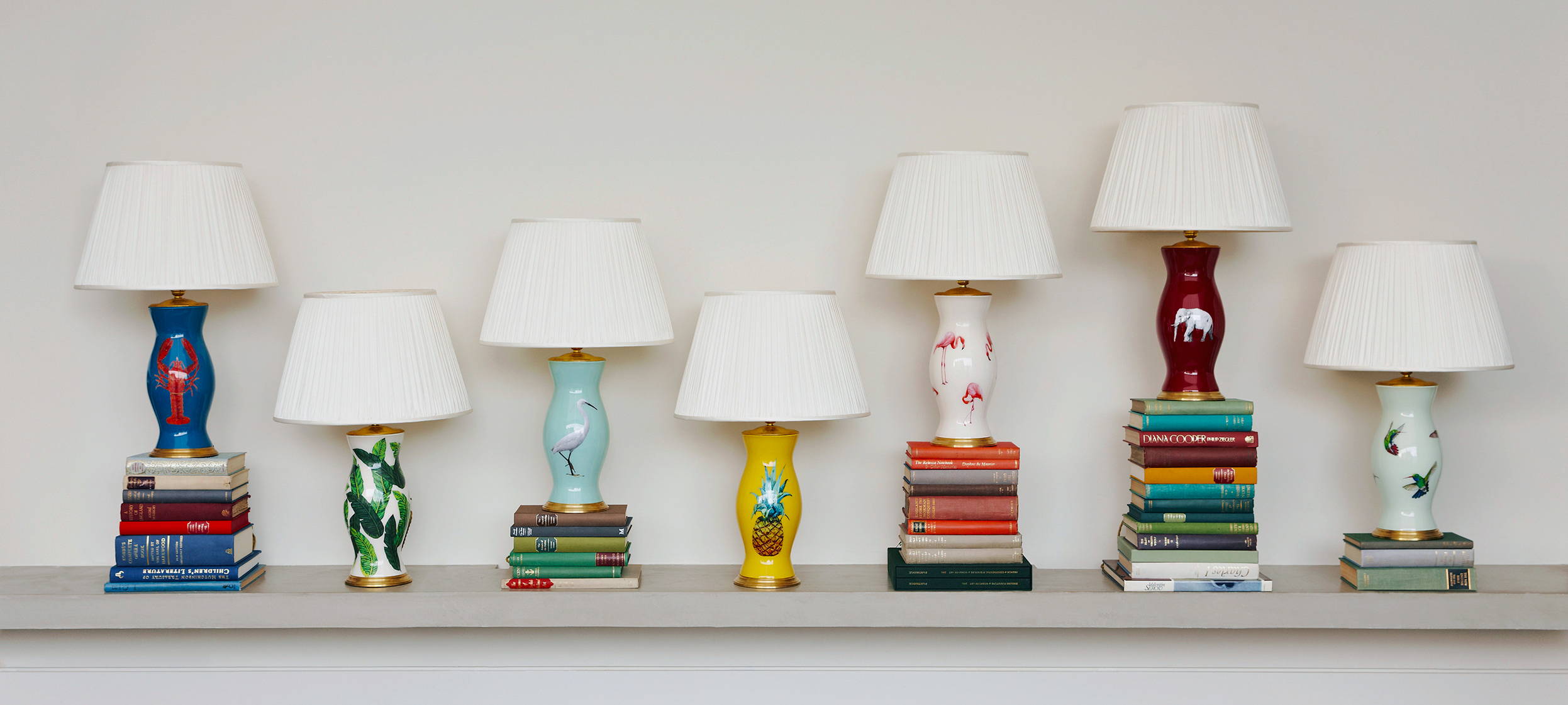 "Our lamps are designed as a piece of art - to stand out from the bland, factory churned-out lamps, bought only to serve a function."
Rosanna Lonsdale designs and hand makes her sought after lamps in London, following the same decoupage techniques used by her acclaimed grandmother, Monica Greig. Monica perfected her craft of creating bespoke lamps for over 20 years. Her highly distinctive pieces garnered attention from the art world; she had exhibitions in both New York and London and usually sold them (usually with a long wait list!) to exclusive stores such as Talisman and Partridges, as well as to interior designers and private clients.
Rosanna set up her company in 2016, modernising her grandmother's designs, injecting fresh life into the lamps whilst placing colour and creativity at the core. What we love most about Rosanna's designs is the quality and handmade nature that goes into piece. Every lamp is lovingly made to order specifically for each client, making these pieces to treasure for a lifetime.
Not only does Rosanna design lamps, but also a range of Ikat cushions and stunning lampshades which pair beautifully with both her plain and patterned table lamps.
The brainchild of lifelong friends, Vanessa Barneby and Alice Gates, Barneby Gates is UK based fabric and wallpaper studio. Known for a diverse range of prints that combine traditional techniques and historical reference with a fresh, contemporary twist, their designs are hand-drawn, designed and proudly produced in England.
Vanessa spent five years at House & Garden magazine before taking the role as Living Editor at British Vogue, where predicting trends in design, styling shoots and examining the correlation between fashion and interiors were all part of the job. Alice studied figurative painting in Italy before achieving an MA at the City & Guilds of London Art School. She went on to collaborate with a number of fashion brands, designing prints for ready-to-wear collections.
Combining Vanessa's stylist's eye and Alice's painterly touch, their range of wallpaper and fabric designs offer classical ideas a contemporary edge using pops of colour, subtle metallic finishes and occasionally an ironic touch of humour.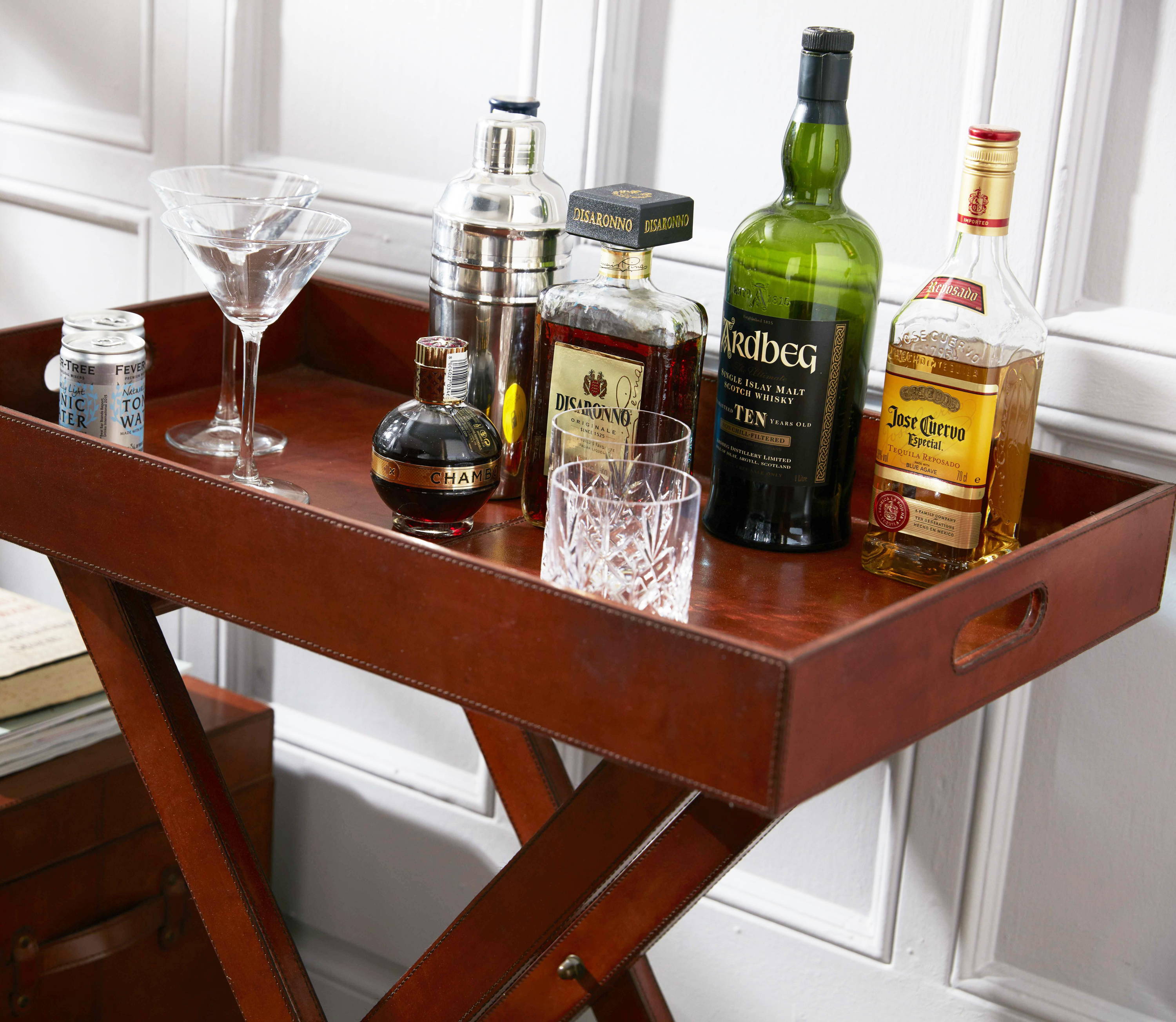 Jo Howat and Sallyanne Hutchinson share a lifelong love of beautiful things. They became friends as teenagers in the rural north of England, moved to London, enjoyed careers in journalism and PR respectively, married and had children, but continued to seek out stylish interior design and quality home accessories.
Howat and Hutchinson's extensive collection includes beautifulf leather and cowhide homeware, storage solutions, gifts and desk accessories. Not to mention, their beautiful leather and cowhide umbrella stands, which are very popular and a necessity for any household with the British weather!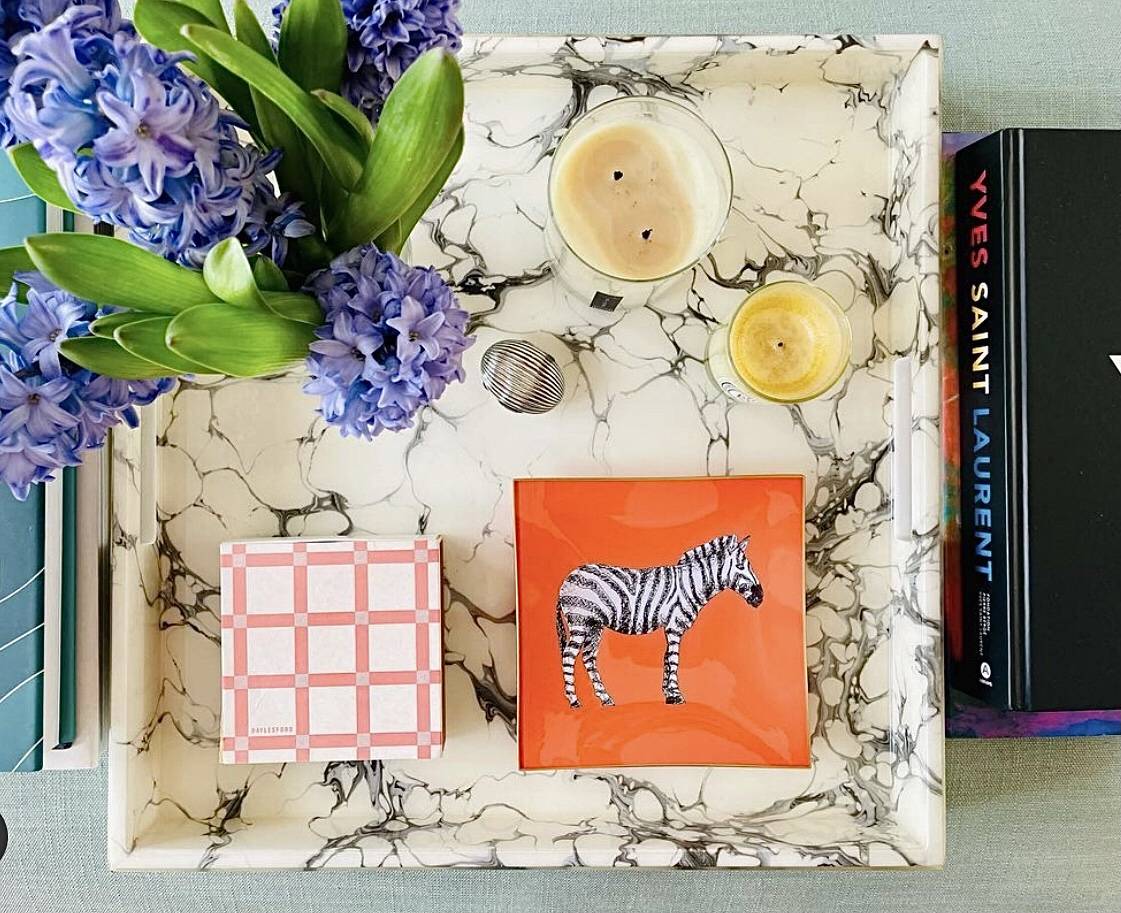 Melissa LaFave is a decorative artist also based in London. She designs and creates artisanal glass trays, coasters and lamps; each is hand-painted and finished by Melissa in her studio. She illustrates many of the designs herself and uses a decoupage method to merge contemporary design with a classic artistic technique.
The colours and designs of Melissa's trays provide a playful and vibrant statement to any home whether the tray is placed on a coffee table, dressing table, desk or wall. Each tray is signed by Melissa and finished with a striking 18kt gold edging. She is also able to inscribe the back of a tray with a personalised message. A unique gift for anyone who has an eye for stylish interiors and enjoys a pop of colour.
Founded in 2013 by textile designer Juliet Travers, Juliet Travers Wallpapers & Fabrics embodies a love for drawing, a family history in farming and a strong connection to wildlife in both the UK and Zimbabwe, Africa.

Every wallpaper and fabric stems from a hand drawn illustration that is created in Juliet's garden studio in Hampshire. The intricate motifs are then printed in traditional English factories using the iconic gravure painting method. Wallpapers are coloured using hand-mixed dyes and printed on sustainable papers with weighty linen-cotton cloths digitally printed to match. Juliet's designs are popular not just in the UK but are attracting increasing attention from North America and Europe.