7 Interior Design Trends That Will Be Huge This Autumn, According to an Interior Designer
You may have noticed a few of these trends on social media already, but in case you were wondering... '70s-style interiors are back, baby. If this summer's coastal grandmother and Barbiecore trends tell us anything, it's that people want to repurpose tokens and themes from the past with comfort and colour in mind (cue Nancy Meyers's kitchen design). As we head into fall and start sipping on PSLs (too soon?), it seems as if the '70s theme is being upgraded with a cosy, organic and stylish upgrade: earthy but vibrant, nostalgic but contemporary. With this in mind, here are 7 interior design trends that will be huge this Autumn.
Feeling groovy? We are! The bold colours that dominated the interiors of the 1970s are incredibly vibrant; the perfect addition to your space if you feel as if you need a little pep! In general, the 1970s style is characterised by pieces that lean boho -- think wicker, rattan -- as well as macrame and terrazzo accents. In fact, according to trend expert Nick Drewe, searches for rattan have shot up by 77% on Pinterest. Popular colours from the 1970s include warm hues such as avocado green, mustard yellow, burnt orange, but also neons (you may remember brightly coloured appliances in your childhood kitchen). You can tastefully incorporate this trend with a few accents pieces here and there, such as a mohair throw or handful of cushions to adorn your sofa.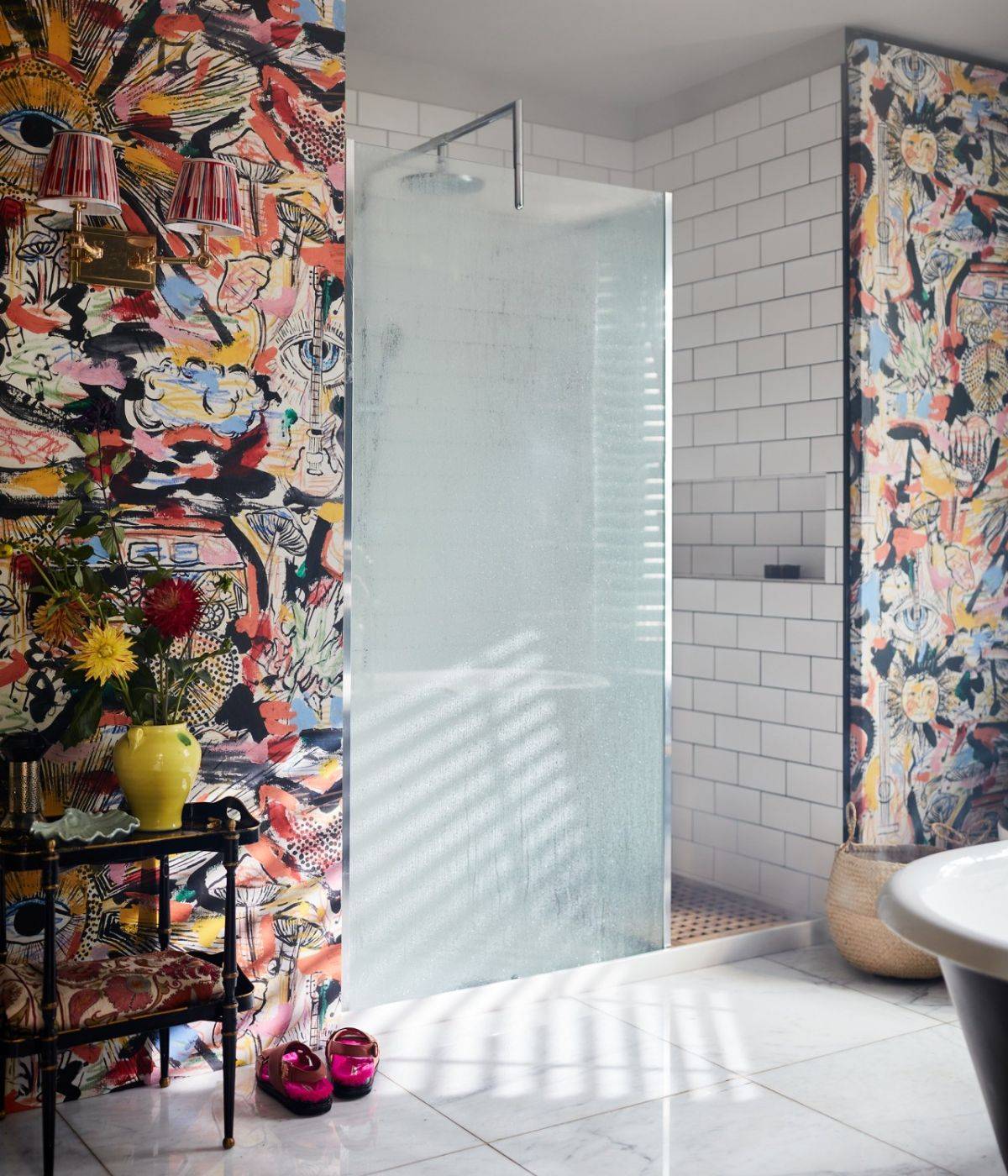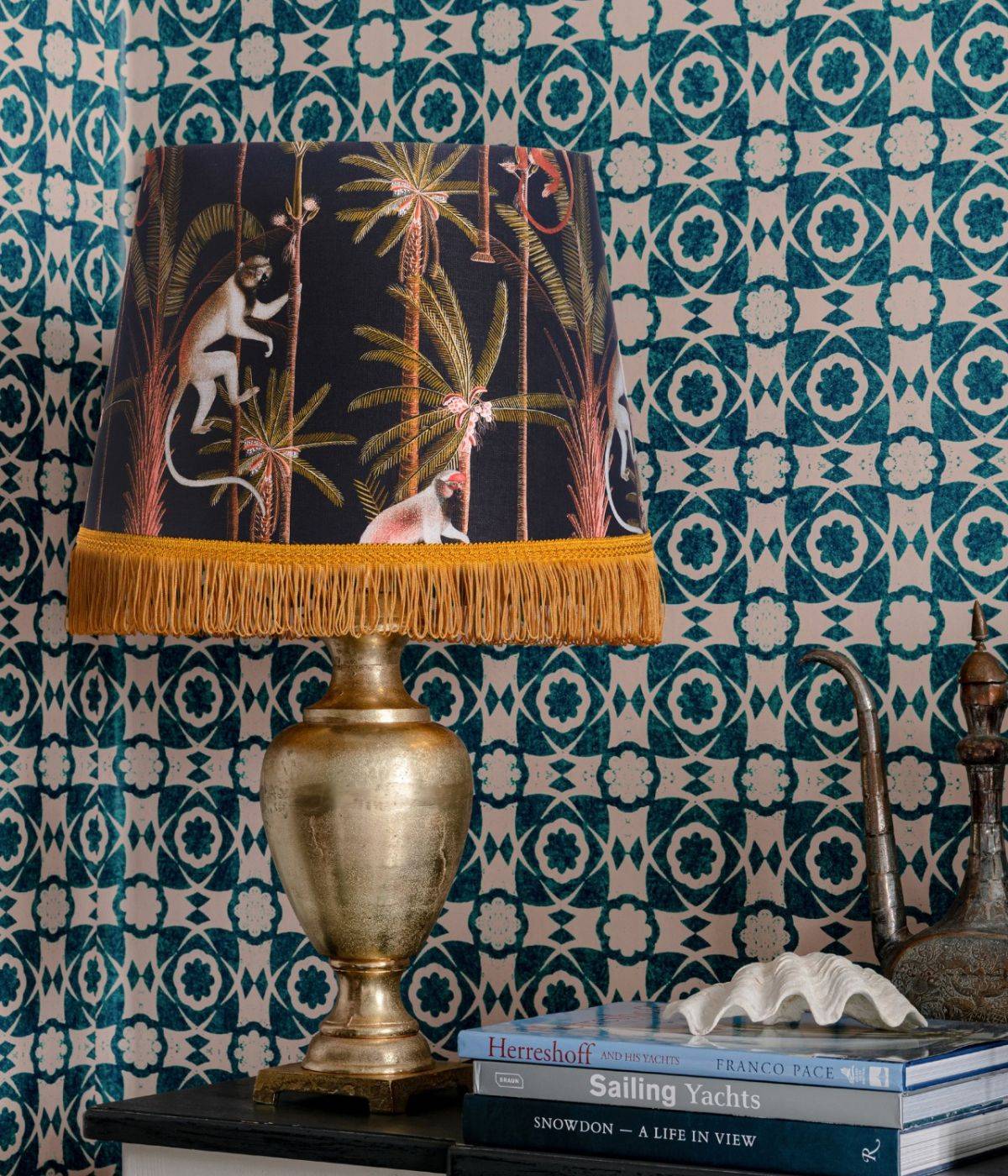 Barbados Fringed Lampshade
If there's one '70s decor trend that we're drooling over, it's the revival of fringes. "The attraction with fringes and tassels started even before the fashionable stage outfits of Elvis Presley, had a prevalent presence in the '70s, and conquered the last decades to become the epitome of Rock'n'Roll," explains Anastasia Benko, photographer, artist and interior stylist. So, how do you bring this trend into your home? We suggest keeping it simple with a pared-back elegant aesthetic by using accessories such as cushions and lampshades to pull off this trend.
From timeless checkerboard accessories to elegant black and white tiled floors, this pattern oozes sophistication and can offer a pop of colour, if desired. This Autumn, expect to see the checkerboard aesthetic used in a more muted approach for large scale design (such as flooring), and vibrantly for small scale design changes (coasters, trays). As Lourdes Avila Uribe says on behalf of Camille Styles: "you don't want to feel like you're at the circus, so tread carefully". Consider mustard yellow ceramic mugs, vases, a cushion, patterned candle or subtly colourful checkerboard coasters.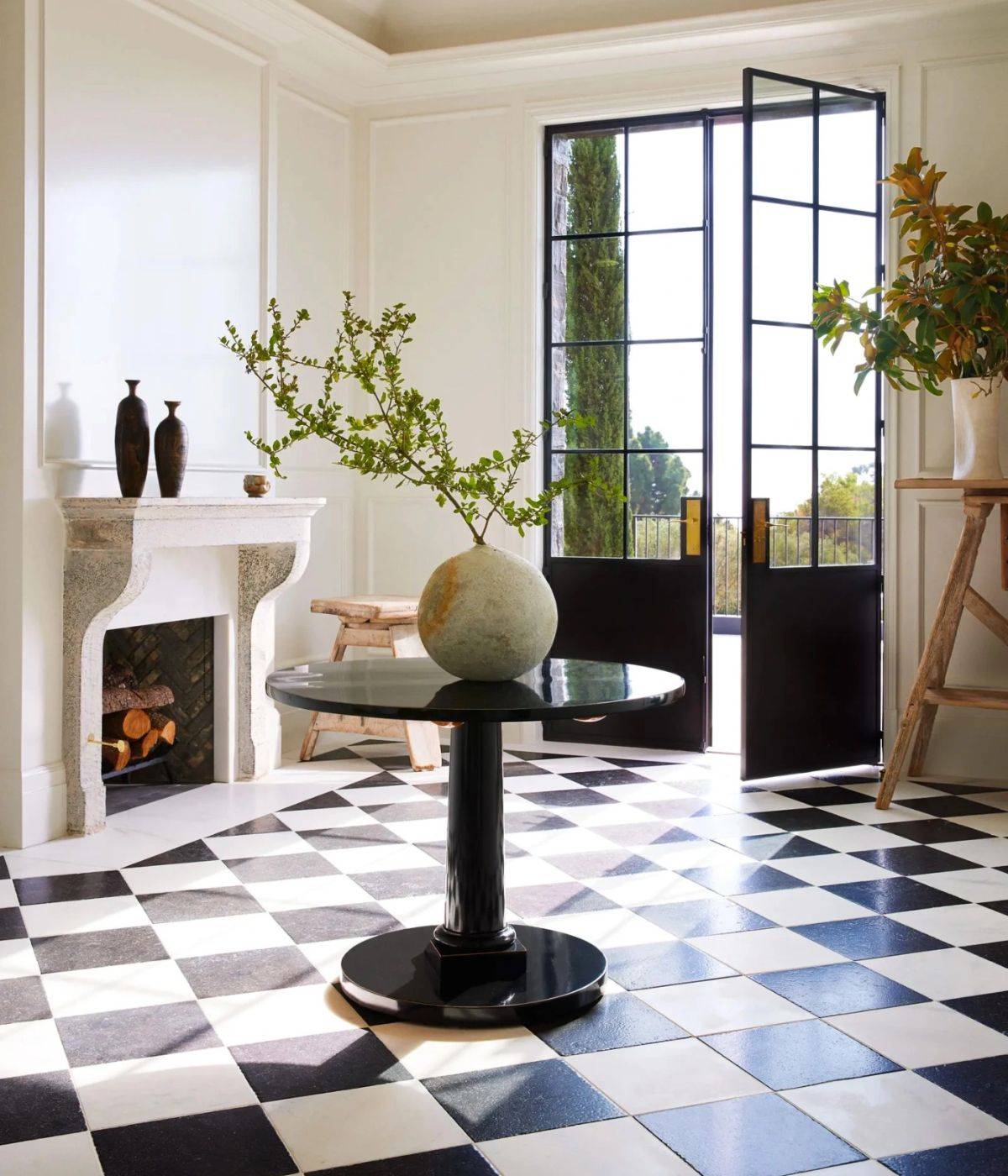 Gwenyth Paltrow's London-inspired entryway. A classic aesthetic that never goes out of style! Image Credit: Yoshihiro Makino, Architectural Digest
We're noticing white lacquer tables and pale, Scandi-coloured cabinets are being replaced with rich, dark wood finishes (which is about the cosiest you can get for fall). Dark brown is popping up everywhere in design, not only in furniture pieces, but on walls, cabinetry and in accent pieces. Soho House's members' club at 180 The Strand as well as The Hoxton group's newest outpost in Rome are brilliant examples of how inviting and appealing 1970s décor can feel.
Of course decorating your home is very different than unwinding in a hotel lobby! If you are introducing dark wood furniture or accents into your home, you can never go wrong with brown (or tan) and blue – whether pale and icy or true indigo. It's always a winning combination! Brown can also look wonderful with dusky pink, a neutral or pistachio green. Check out Kelly Wearstler's Instagram feed for all things retro, dark brown interior inspiration. You won't be disappointed!
"Blonde wood has been a designer favorite for the past four or five years. The trend coincided with the rise of modern Scandinavian-inspired, white-on-white interiors that are still popular today. However, this year, we're predicting a noticeable shift towards darker wood tones paired with moody paint colors for a more dramatic look,"-- Anastasia Casey, IDCO Studio
Finally, let's address those vintage vessels you've been seeing all over your Instagram and Pinterest feeds. What we love most about vintage vessels, whether a vase, objet d'art or a jar, is each design is totally unique and one-of-a-kind. The variation in material, size, form, function and colour adds character and visual intrigue, which is incredibly important to any interior space. Well known interior designers such as Nate Berkus, Jeremiah Brent and Athena Calderone have recently showcased vintage ceramic antique vessels across their Autumn-inspired vignettes.
6. Ceramics... and on your walls!
Another old-but-new trend that we're seeing more and more in the design space are plate walls. From Gwyneth Paltrow's farmhouse-style kitchen wall to Kris Jenner's dish room, it seems like dressing the walls with decorative plates and ceramics is happening in 2022. We're seeing vintage, hand-painted platters mixed with more modern introductions to draw a line between modern and cosy traditional.