6 Things That Date Your Home
Is your home dated? Often we get so comfortable living in our homes that we don't even realise they're in need of an update. But, living in spaces that look good make us feel better. Which is exactly why keeping our homes updated and current is important. Some of these dated features are easy to update, while others might take a little more effort. If you do have any of these dated features, don't worry…you're not alone. This post isn't meant to make you feel bad, but you're here to update your home and we wouldn't be doing you any favours by keeping your home in the past, right? Keep reading...!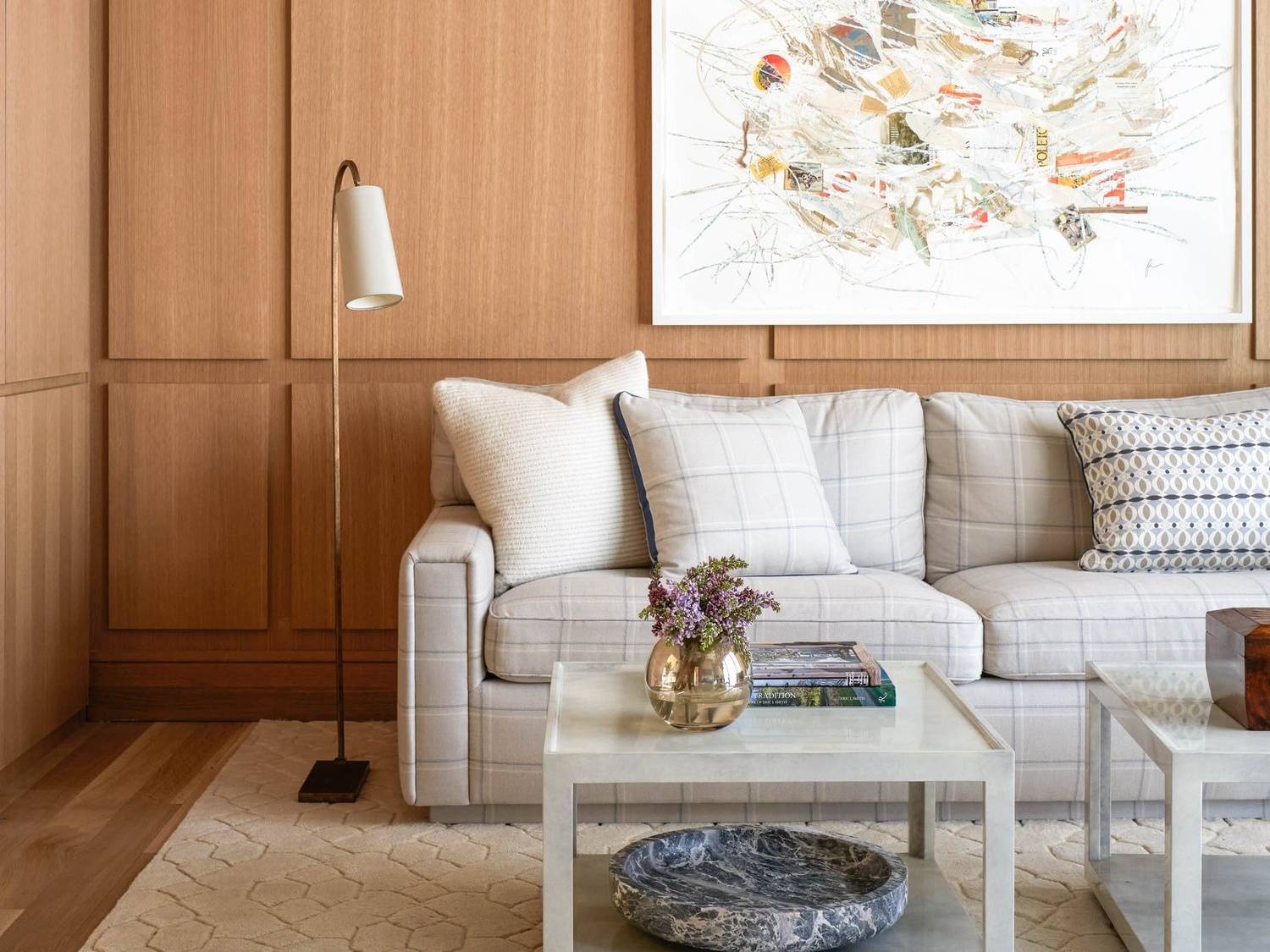 Tiled countertops used to be very popular in the 70s and 80s but now that solid surfaces are an option (and in our humble option, a much better one!) tiled countertops aren't in style anymore. They might seem like a durable option, but there are some reasons why they aren't great. Firstly, they aren't easy to clean due to all the grout lines. Furthermore, the grout lines can actually house bacteria (from eggs and chicken for example) because of its porous nature. Lastly, you don't have a smooth, seamless surface because of the grout lines and those grout lines can be distracting from an aesthetic perspective.
#2: Shiny brass doorknobs
Small details can make or break your home and dated shiny brass doorknobs are an easy change to make to update your space. Shiny brass doorknobs were popular in the 90s but aren't as favourable these days. If you have those shiny, polished brass doorknobs you have a few options! Try switching out the brass knobs for brushed stainless, chrome or even a matte black. If you like the warm gold tone, we would suggest an antique brass or a satin gold door knob instead. It's better to spend a little more here as higher end gold products will have better finish options - Jenkins Interiors do a fabulous job at this in their Mid Century Mood project, as photographed below. For a more current style, consider a lever instead of a doorknob; they're easier to use and look more contemporary.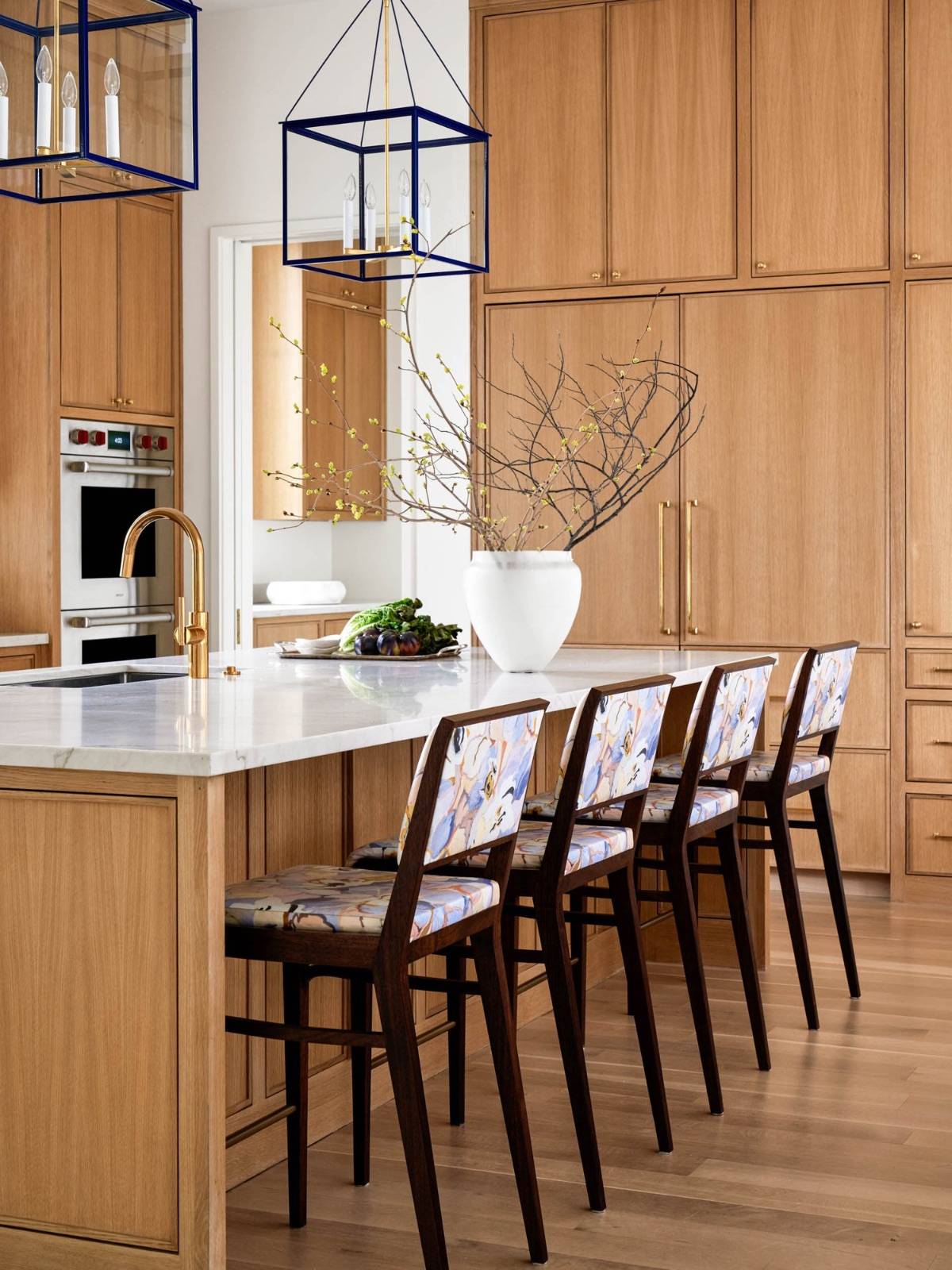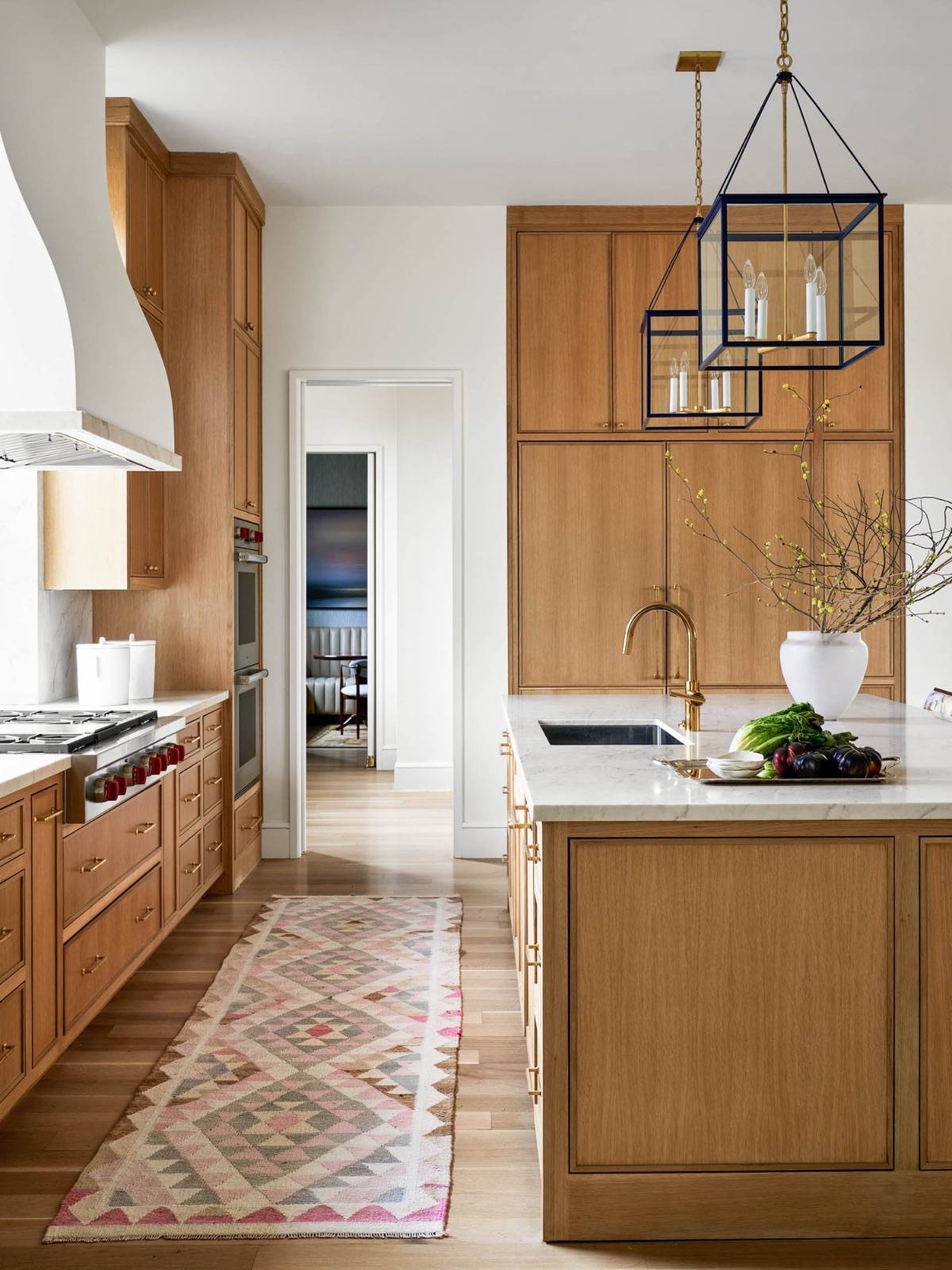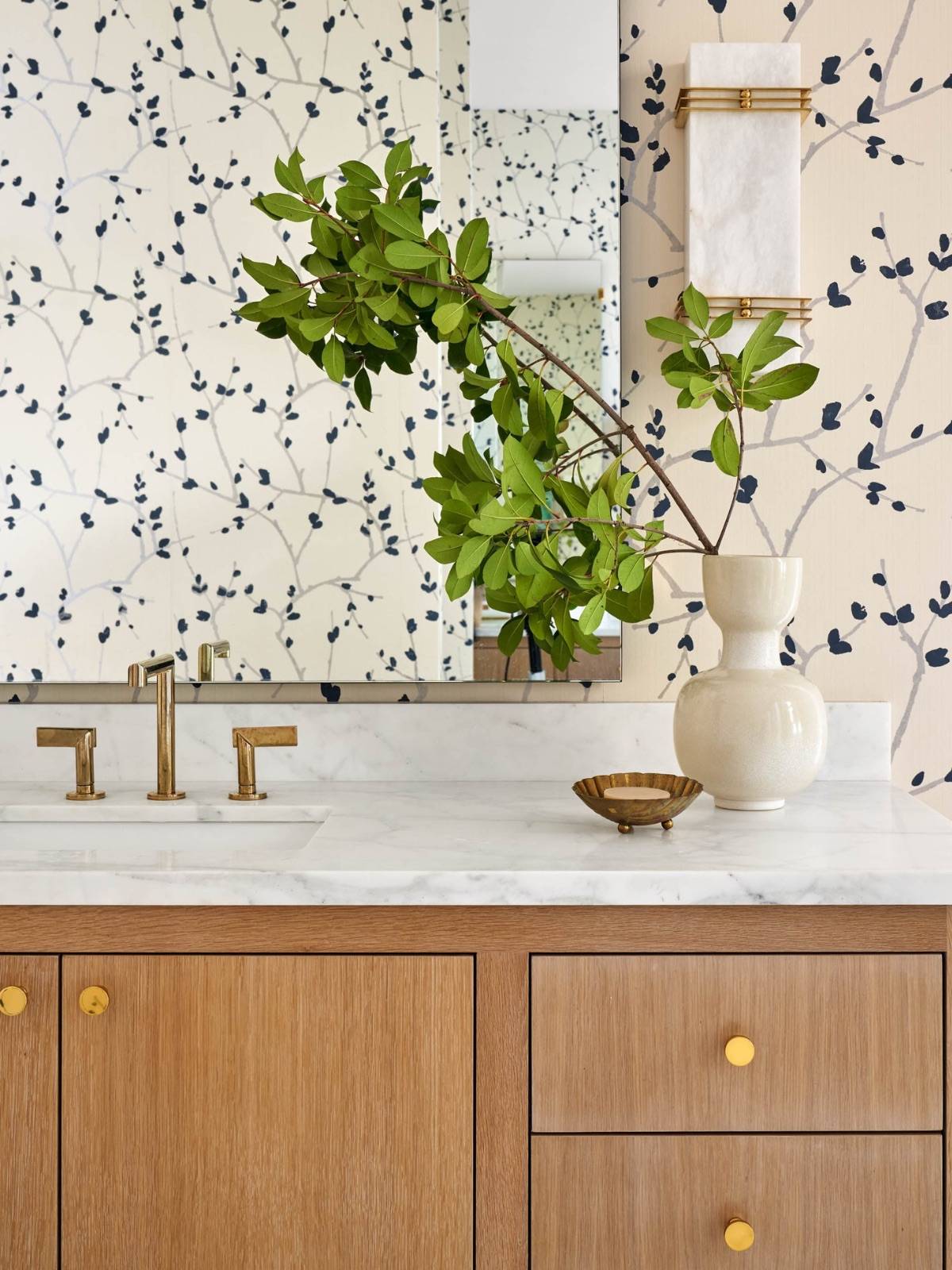 Jenkins Interiors | Project: Mid Century Mood
Wallpaper borders were super popular 25-30 years ago but their time has come and gone (thankfully!). These borders were often placed along the ceiling or across the middle of the wall as a chair rail. If you have these in your home, simply remove them to instantly update your space. It may take a little work but it's totally worth it!
Wood panelling (and any custom wood work) is a huge asset to any home; it's attractive and can add huge amounts of character to your space. Please don't confuse contemporary, fresh and new white wood panelled walls with the old, wood coloured panels that were used in the 1970s. These panels date your home massively and your options are fairly versatile: either remove them, paint them white or replace with a current wall treatment. Studio McGee are brilliant at their custom woodwork in their residential projects - check out some of our favourite examples below.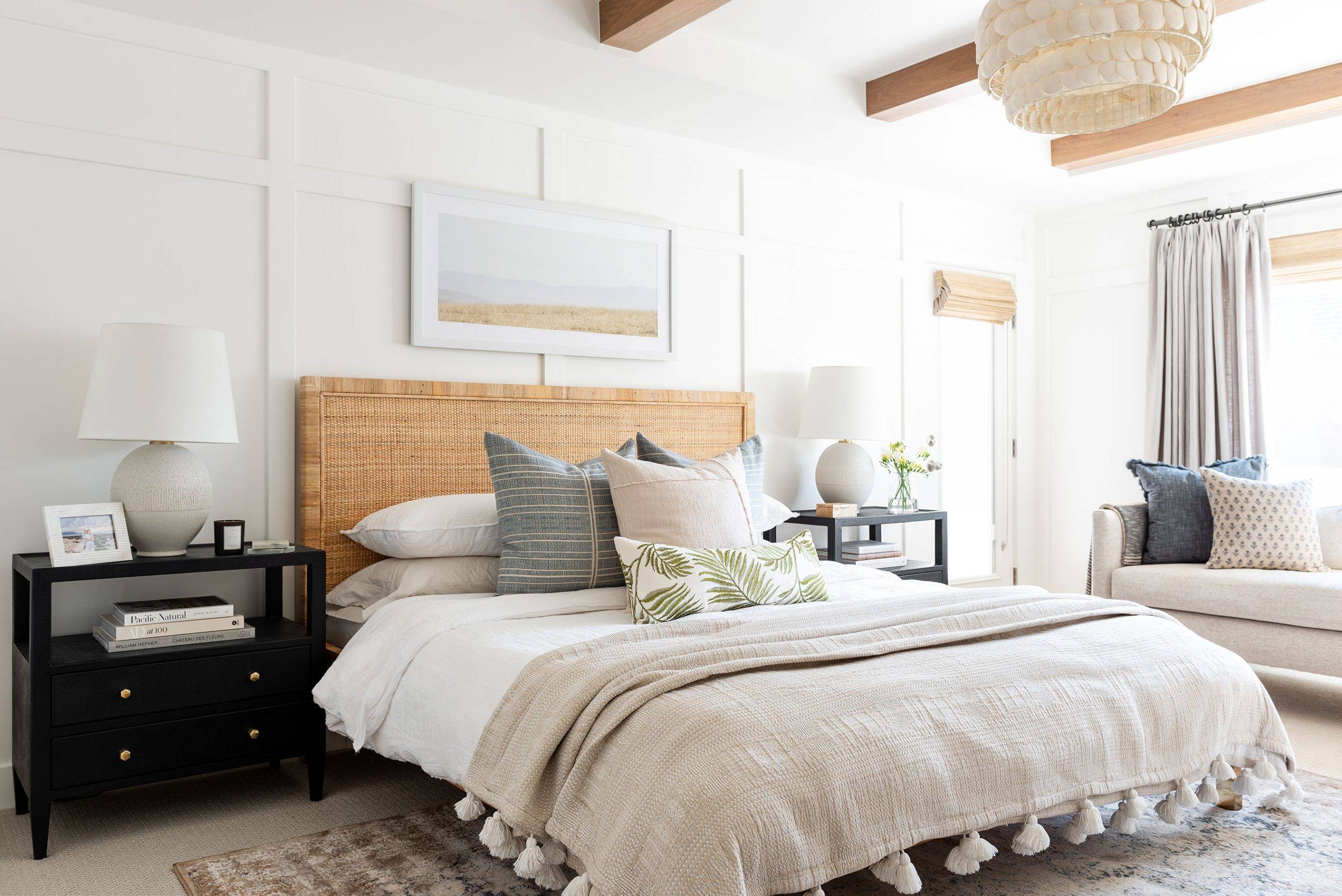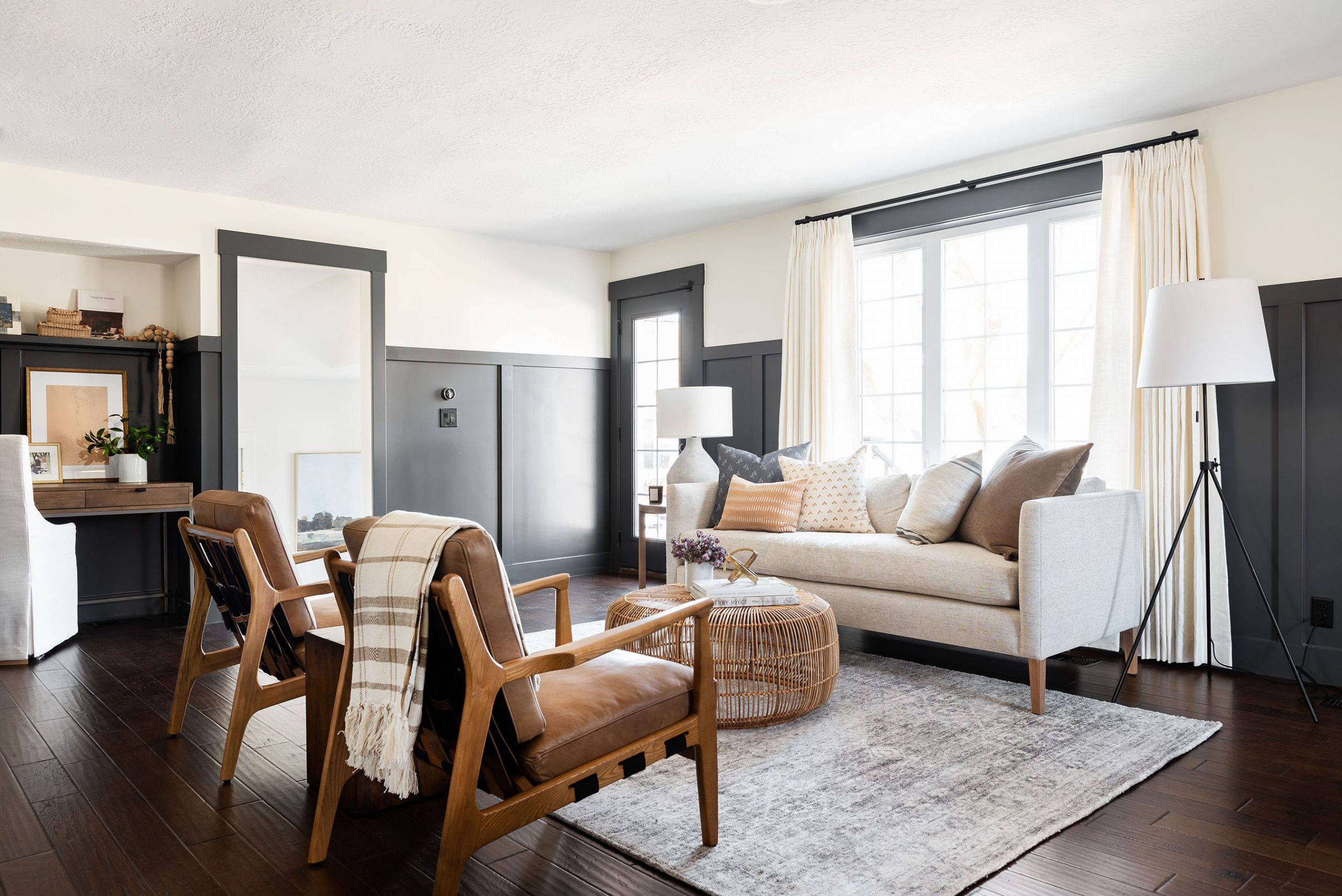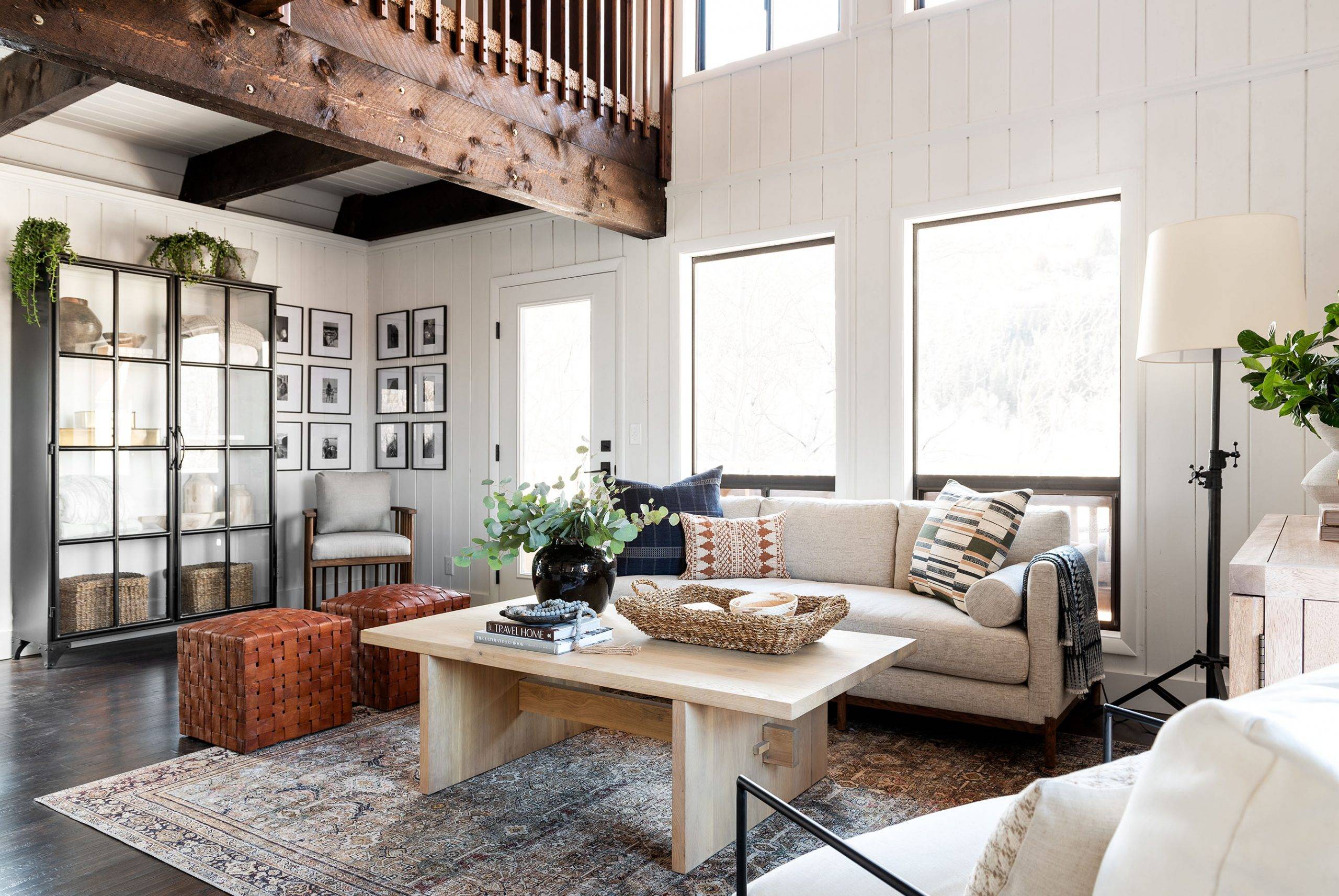 #5: HEAVY DRAPERY & WINDOW TREATMENTS
We are big supporters of window treatments because they add softness, texture, layers and personality to any room, however, we're not big fans of heavy, dated and over-the-top frilly window coverings. If you're in formal space like the White House or a castle, then great…keep them. But, in the majority of our homes, they just don't look as current. Keep your drapery panel lines simple for a timeless look that will stand the test of time. If you are having doubts, it's usually best to speak to an expert since window treatments can be a significant investment and are often made-to-order.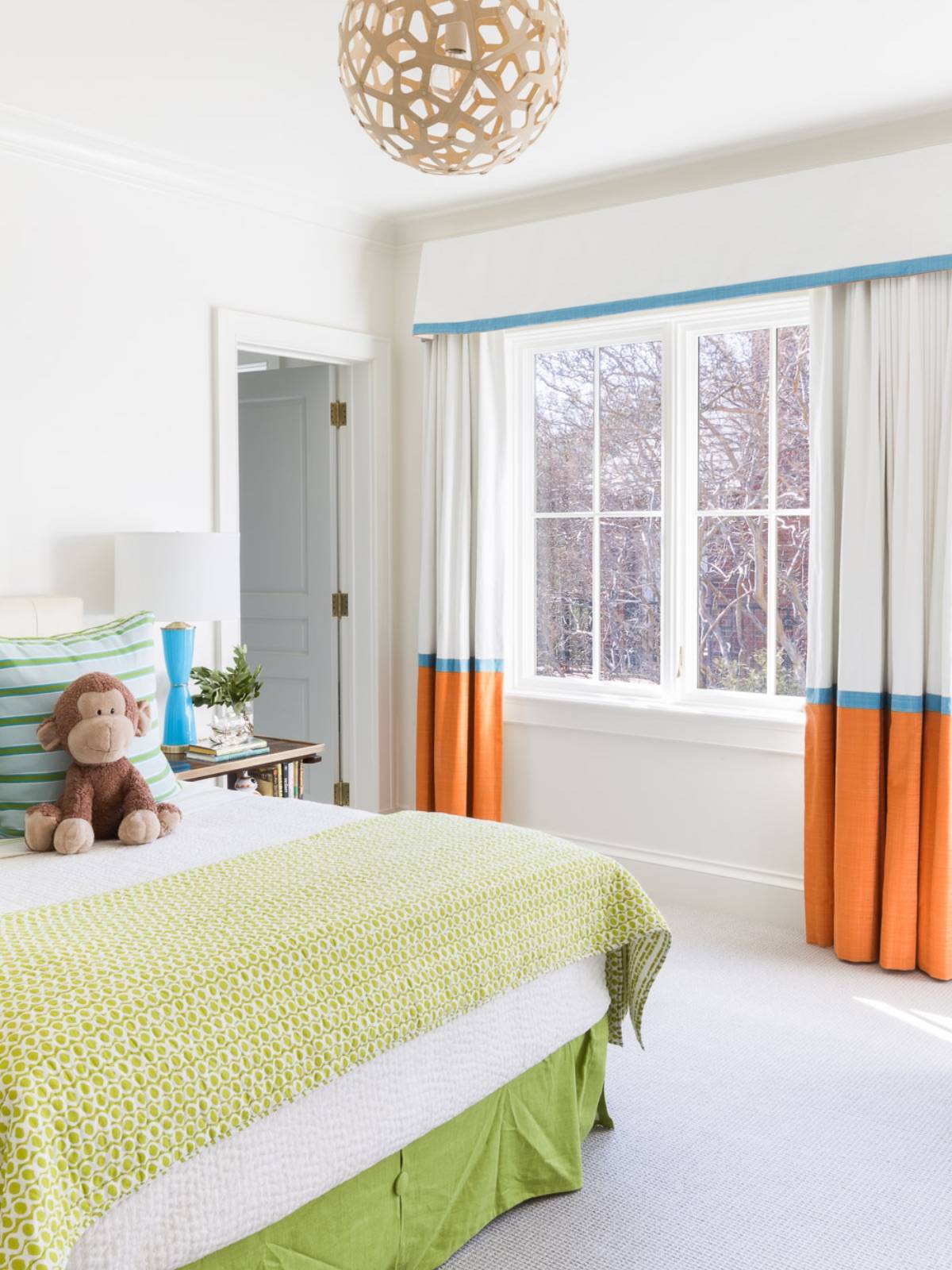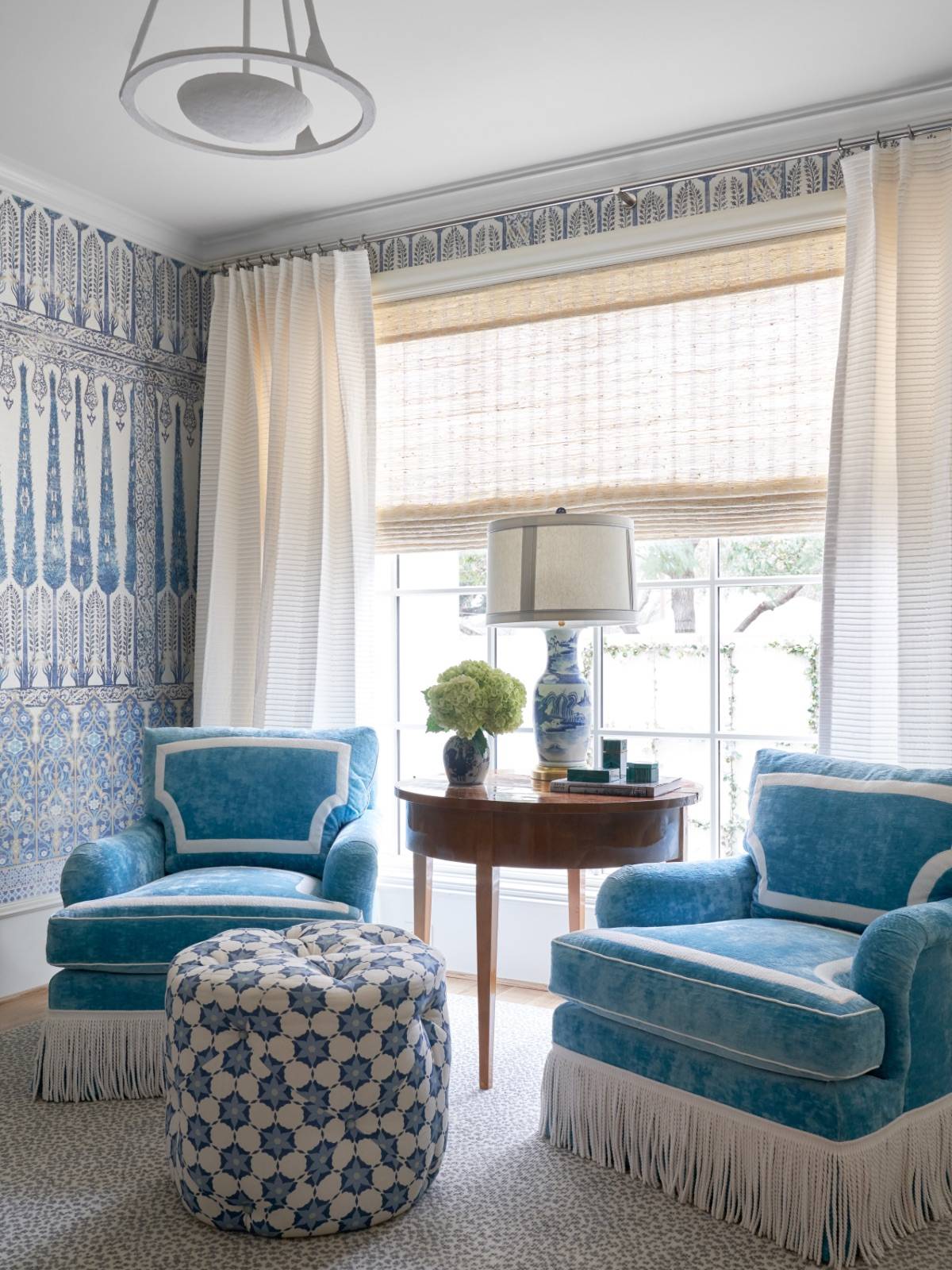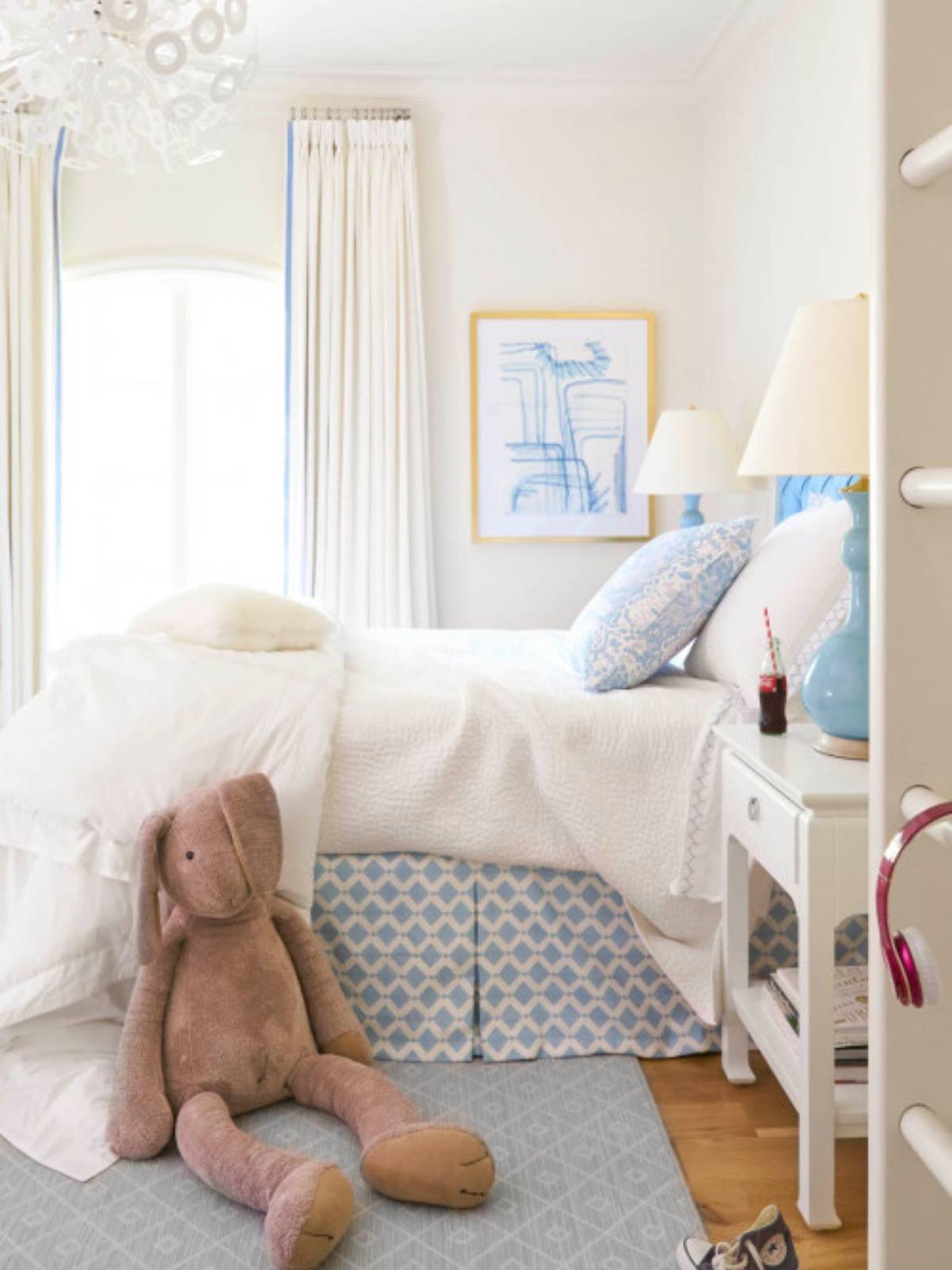 Glass blocking was a trendy feature of the 70s and 80s that we continue to see in homes from time to time. We understand why they were used since they allow light to come into the space while still providing privacy however, there are better options for you. If you require privacy, you can use a simple Roman shade in your bathroom, or if it's a part of your shower wall or bathroom wall you can remove it and replace it with a simple, clean glass panel.
LOOKING FOR MORE INTERIOR INSPIRATION?
Enter your email address to receive our newsletter