Outdoor Decorating Ideas for Spring
The lead up to Spring is the best time to get your outdoor garden furniture and decor ready for the season! Whether you're looking to enjoy the sunshine, indulge in some outdoor living, dine al fresco or just relax in the garden - having the right furniture can make all the difference in your outdoor experience.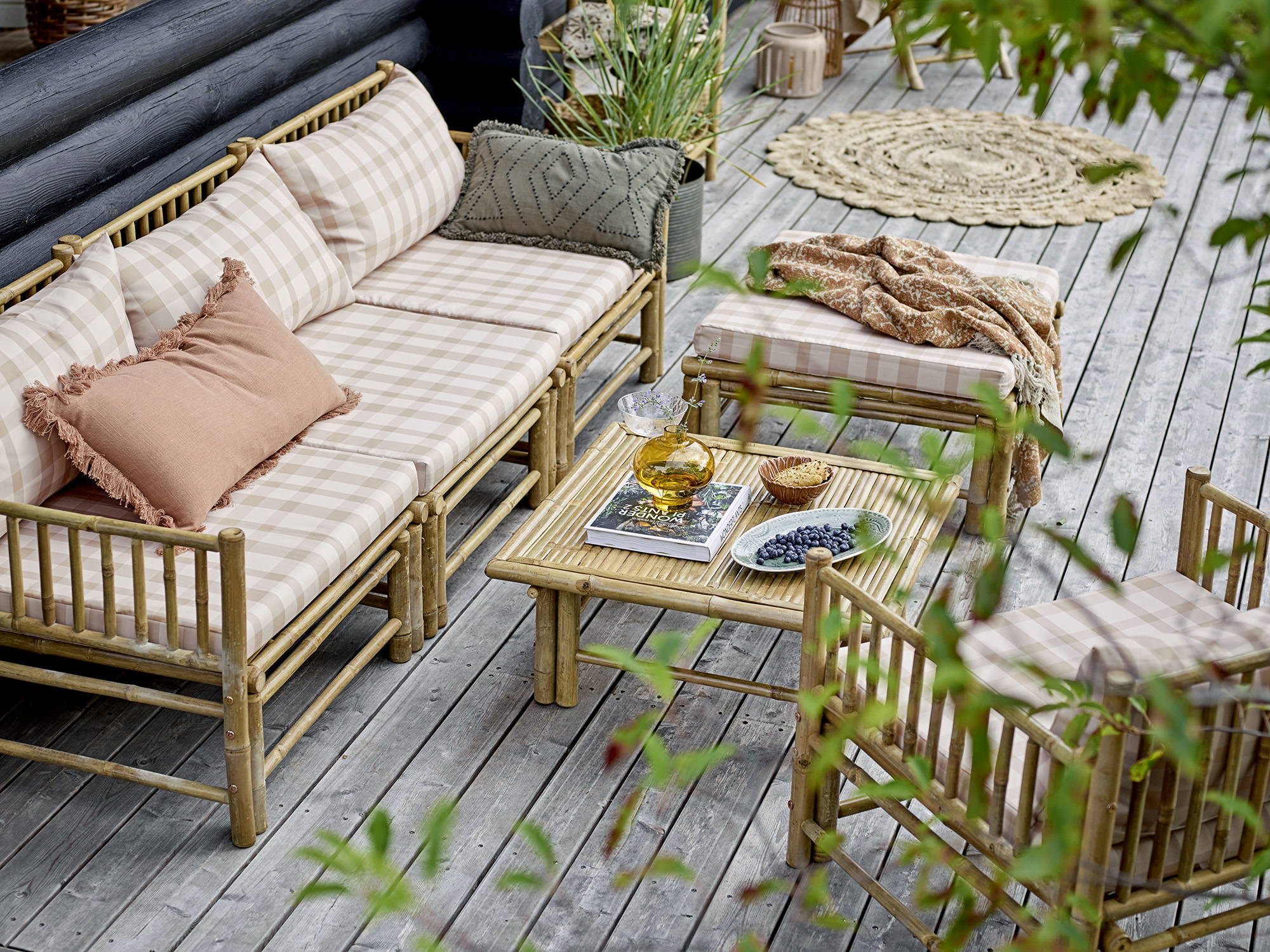 Outdoor furniture has come a long way from the standard plastic chairs and patio tables of the past. There is a vast range of stylish and comfortable furniture you can choose from, ranging from classic wicker chairs and rattan seating, to modern and contemporary designs that suit any aesthetic. Look for furniture that is designed to withstand the elements, and is made from durable and water-resistant materials. Here are some top tips on how you can decorate for Spring:
Simple yet stylish accessories, such as a woven tray for serving cocktails and easy desserts, is a must-have for an inviting patio. Serving trays are a must-have for any home, whether you're decorating a coffee table or using them functionally.
2. anchor seating areas with stylish outdoor rugs
Curious about the easiest way to bring charm to an outdoor area? Outdoor rugs! Incorporating an outdoor rug to your patio or porch will bring so much function to your space, allowing you to truly "live" outdoors. Feel the warm, natural fibres underneath your feat as you soak up the sun. Rugs never fail to make a design scheme feel more cosy. Bring a dose of comfort to your patio setup by placing a graphic rug under your dining table set. Your guests are guaranteed to be impressed!
"One of the most over-looked aspects of outdoor design are the soft furnishings. Furniture is important, yes, but so are the elements that tie furniture pieces together to harmonise and create an inviting space for loved ones to gather." - Catherine Cornelissen, Decoralist Founder
3. Try an oversized ottoman
A large ottoman isn't only suitable for serving drinks—it can also function as extra seating or be a place for you to rest your feet on a warm Spring day. Whether entertaining friends or reading a book with a cup of tea, an ottoman that is suitable for outdoor use is a must-have this year.
4. PURCHASE ALL WEATHER FURNITURE
Durable outdoor furniture (think wicker) will carry you through season after season. Give it a fresh look with graphic outdoor cushions and pillows that'll bring more colour to your outdoor space.
Oversized outdoor cushions can hide any unforgiving marks or nicks in your furniture. Just keep in mind that you'll likely want them all to be the same shade or pattern to help bring the room together. Shop our range of outdoor cushions here.
Styling your outdoor space for warmer weather doesn't need to be intimidating. Instead, with the right pieces and decor, decorating your patio, porch or garden can be quite enjoyable - especially if you know you are investing in high quality furniture and decor that'll last a lifetime. If you would like any style advice or have any questions at all, please don't hesitate to contact us by completing the form below - we can't wait to hear from you!
LOOKING FOR MORE INSPIRATION?
Enter your email address to receive our newsletter PLUS be the first to discover new collections & offers