9 Napkin Styling Ideas to Effortlessly Decorate Your Tablescape
Interiors • Guides / January 11th, 2022
Gone are the days of casually throwing down disposable napkins onto a side plate! Now is the time to really dress your tabletop, whatever the occasion! From Christmas dinner to a Sunday brunch with friends, from a small dinner party to a corporate lunch; choose beautiful linens to accompany your carefully chosen crockery and cutlery.
At Decoralist, we believe home furnishings enhance your every day and are an extension of your unique style. We have incredibly chic and meticulously edited collections of made to order, one-of-a-kind and fabulously unique homewares that support artisans, designers and small brands from around the world.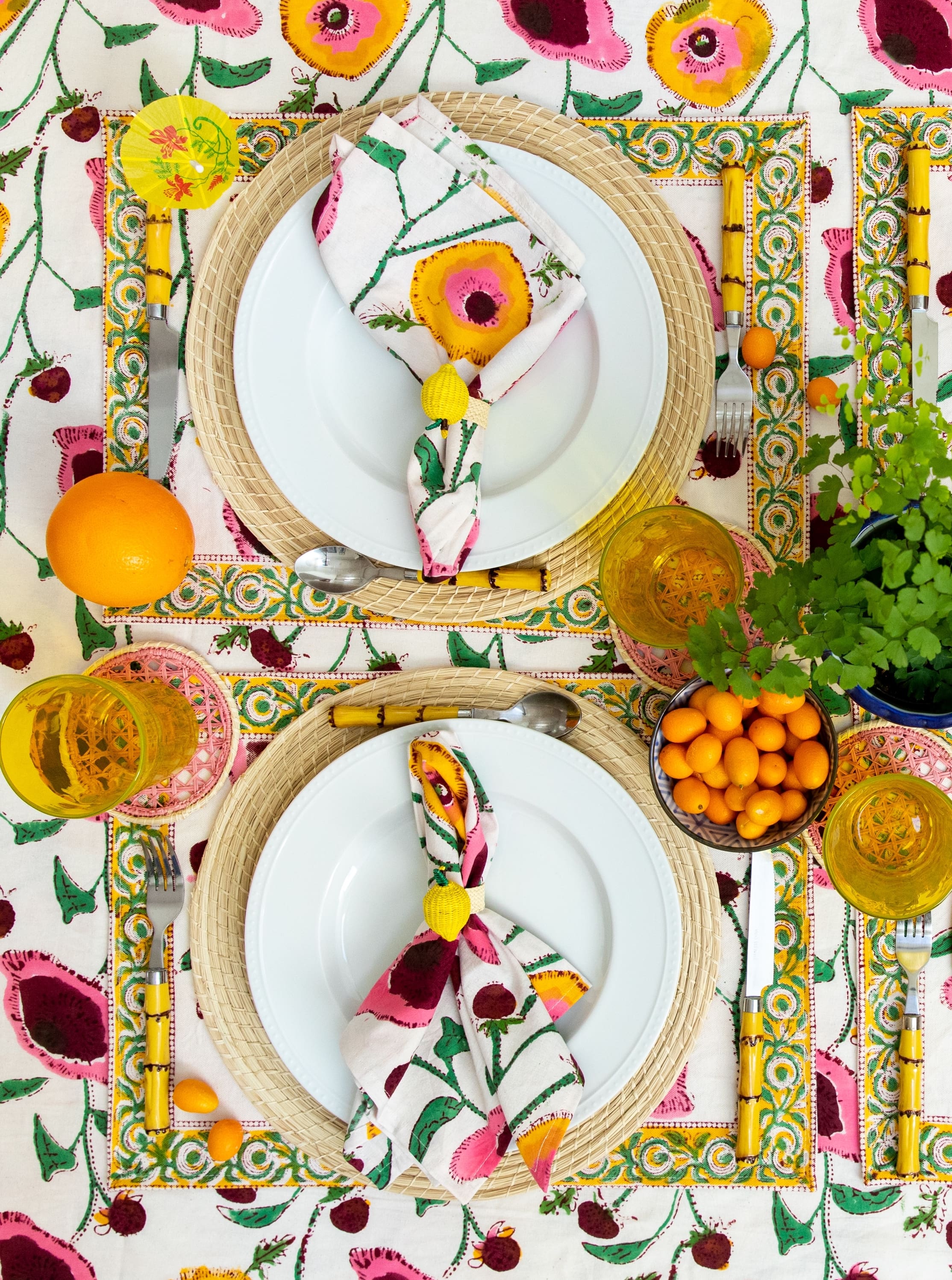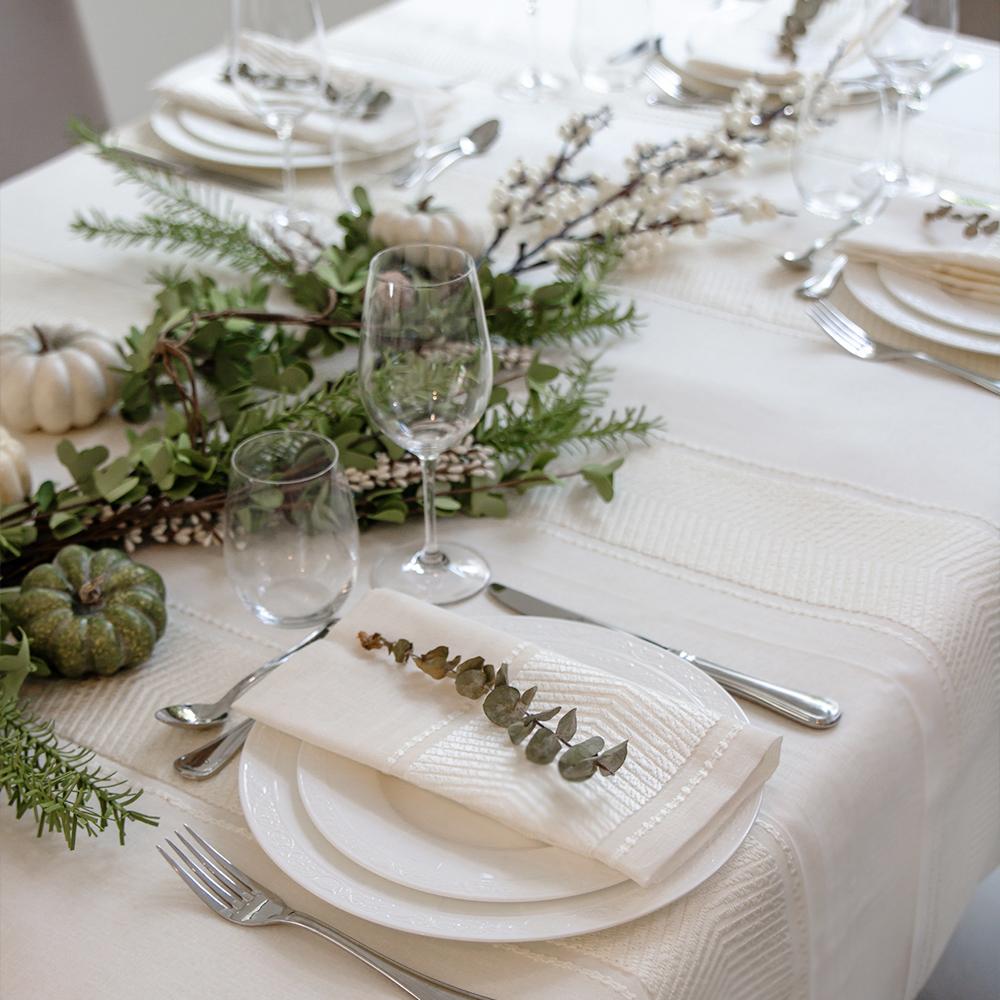 Rectangle Fold
The simplest of folds, the rectangle is great for a minimal table setting, particularly if you have any bespoke text embroidery. Simply fold into a rectangle and place on top of the plates or alongside for an unfussy look. Add a sprig of leave, such as eucalyptus for extra detail.
Shop Bianca Napkin >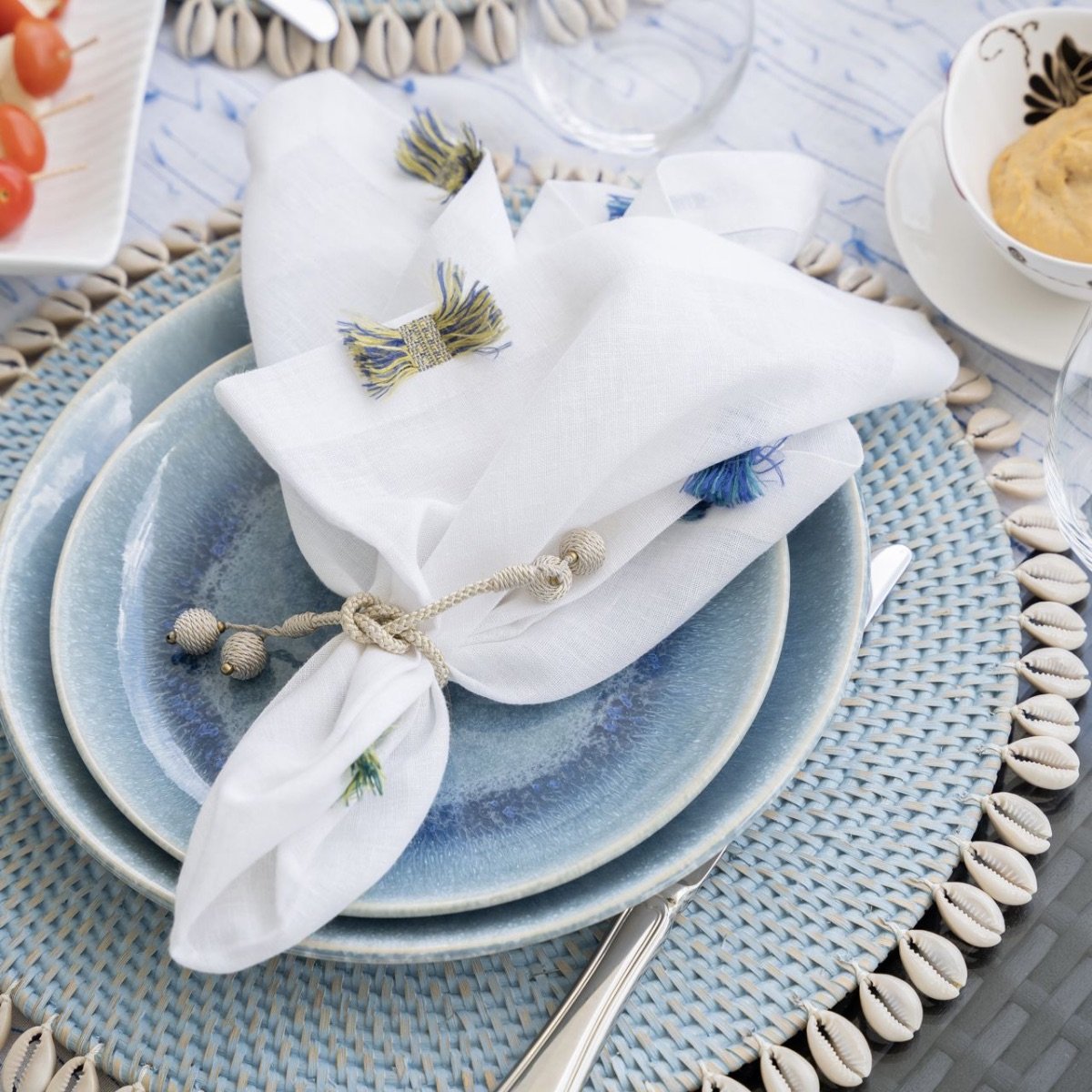 Fanned Out
Go the extra mile and fan out a loosely tied napkin for a more dramatic and decorative effect. This style works well if you have a bodly coloured and patterned linen to create a stunning focal point.
Shop Bora Bora Napkin >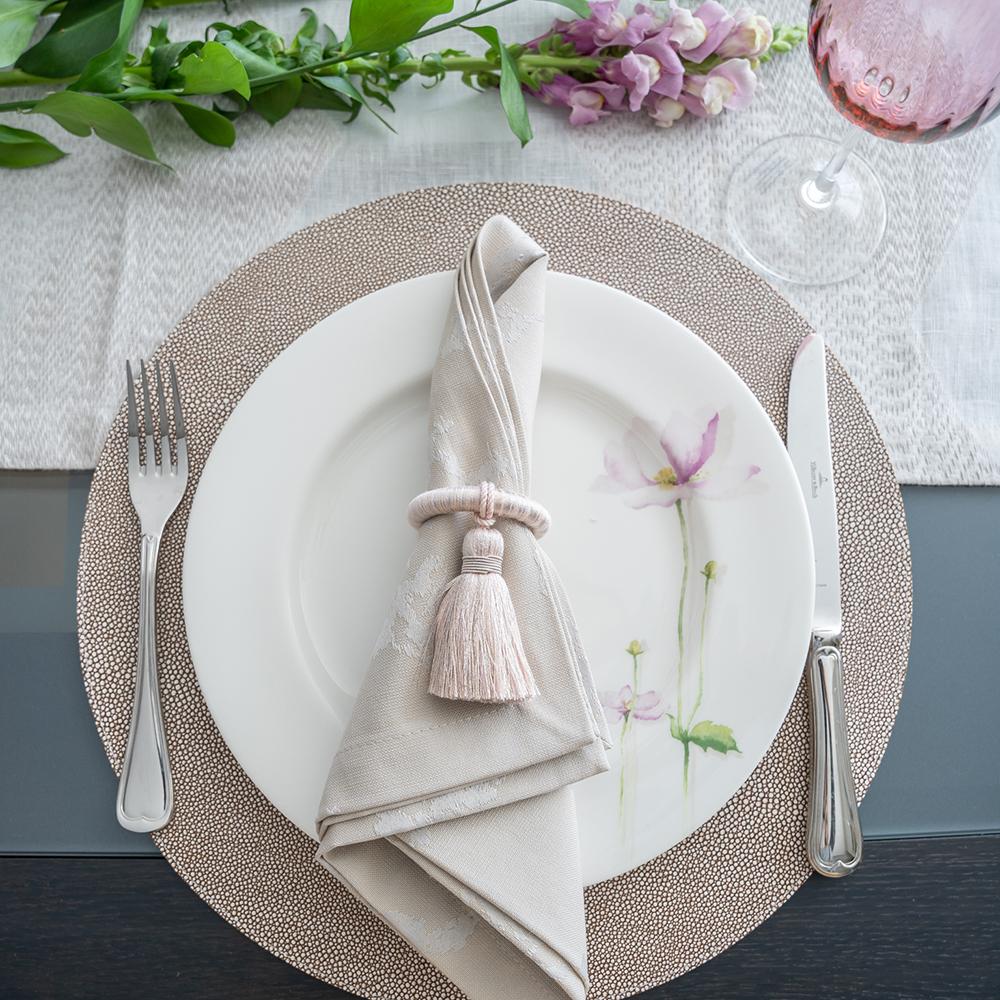 Loose Fold
For a more relaxed finish, loosely fold your napkin into a point, pinch the top together and hold together with either a decorative napkin ring or a loosely tied ribbon. A great option for an effortlessly stylish aesthetic.
Shop Brussels Napkin >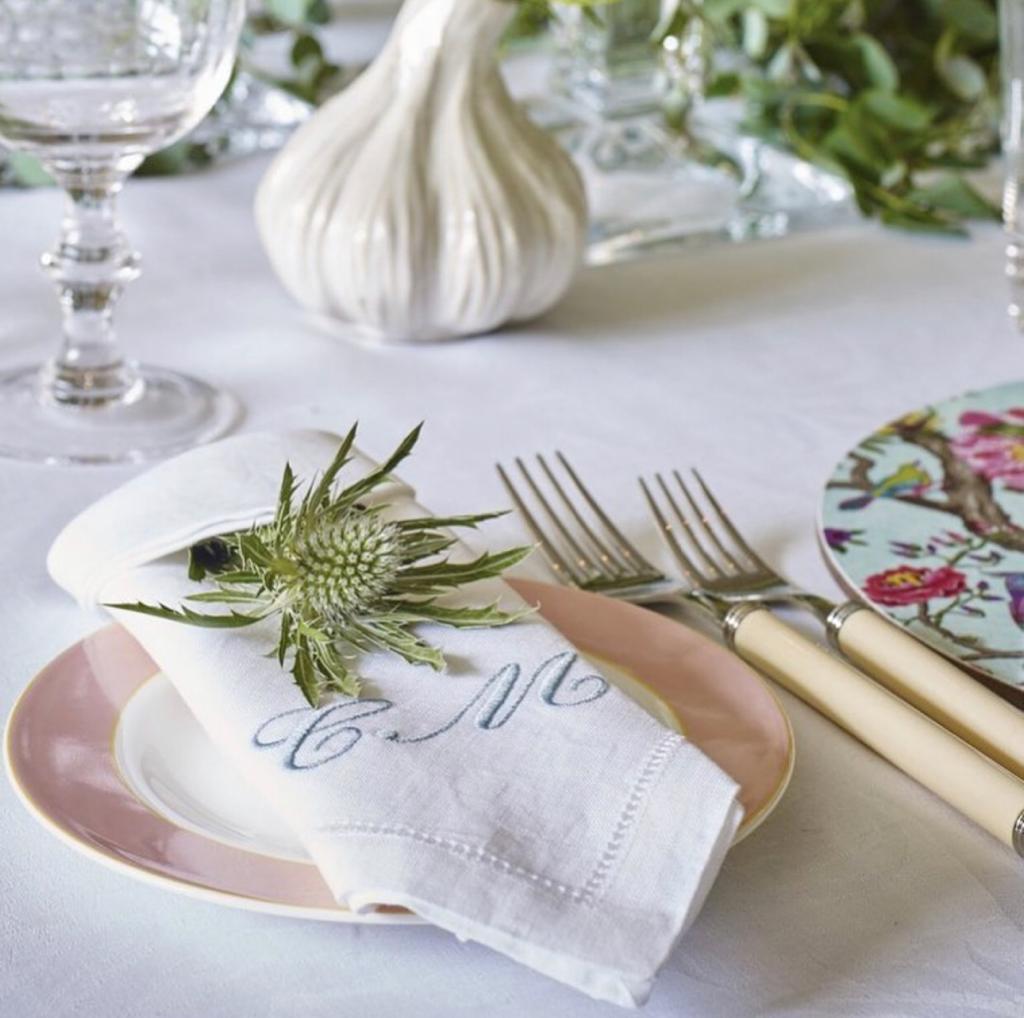 Slim Triangle Fold
A classic fold that works well with monogrammed napkins, where the monogram is visible at the tip. The fold can be slim like this one or slightly wider depending on your preference. Position on top of the plates or alongside.
Shop Monogram Napkin >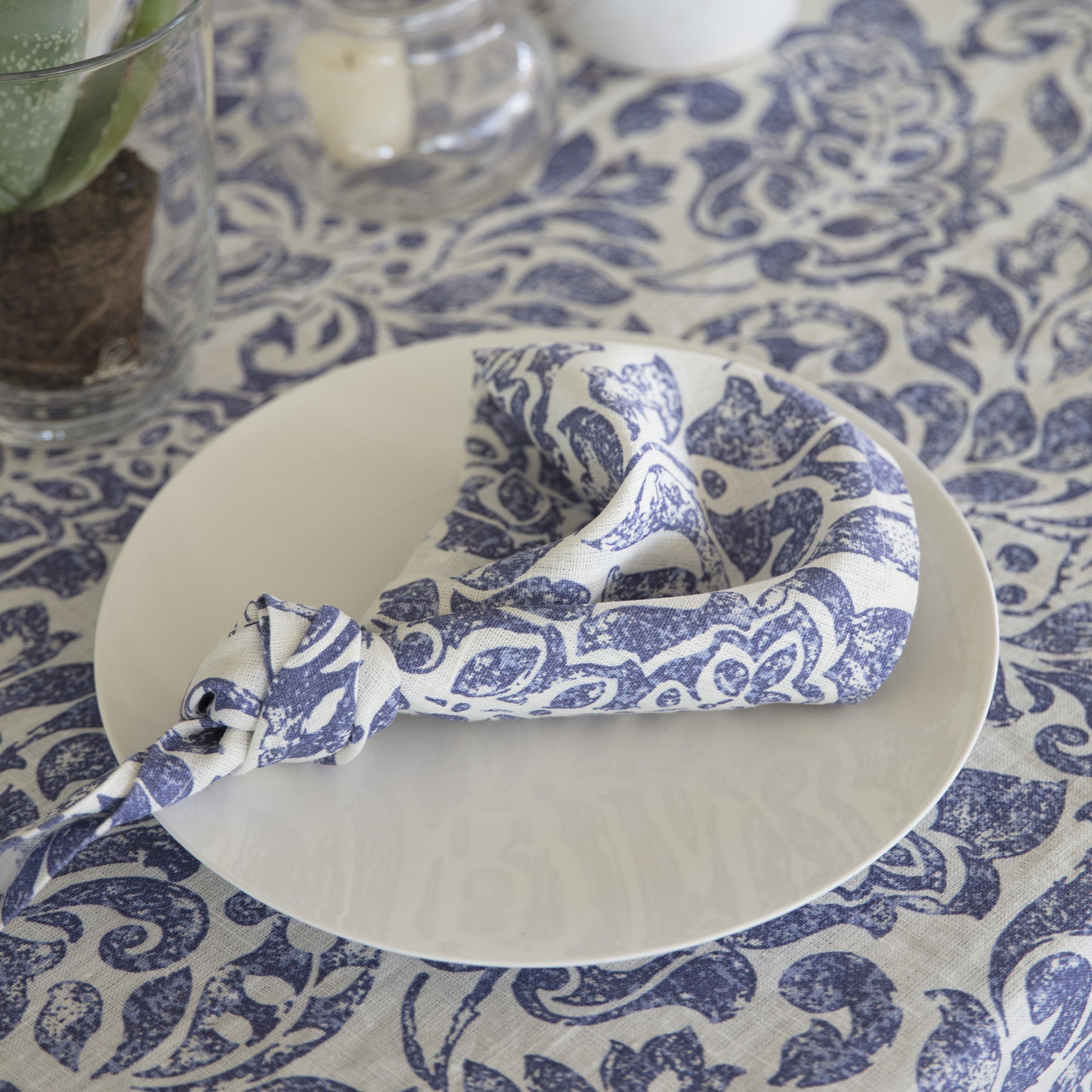 Knotted
Go one step further by tying a loose knot with your napkin. There are a handful of different knots you can create, but this styling offers a very laid back feeling at your table; great for informal breakfasts and brunches!
Shop Santorini Napkin >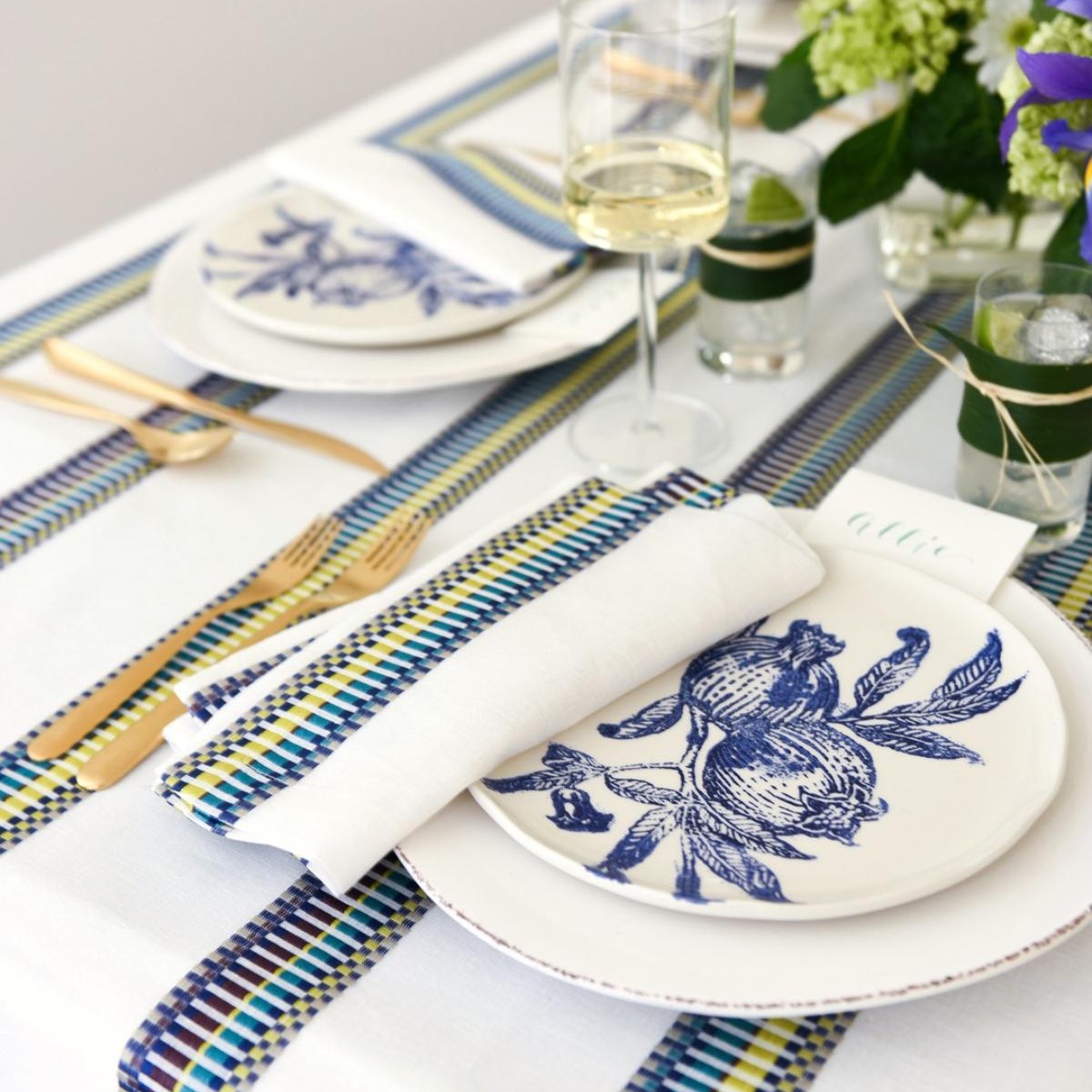 Casual Rectangular Fold
The easiest and most casual of all, a simply folded napkin that rests on the side of your table or plate. This design works beautifully if you are using high quality and visually intriguing napkins; perfect for an informal setting.
Shop Sicily Napkin >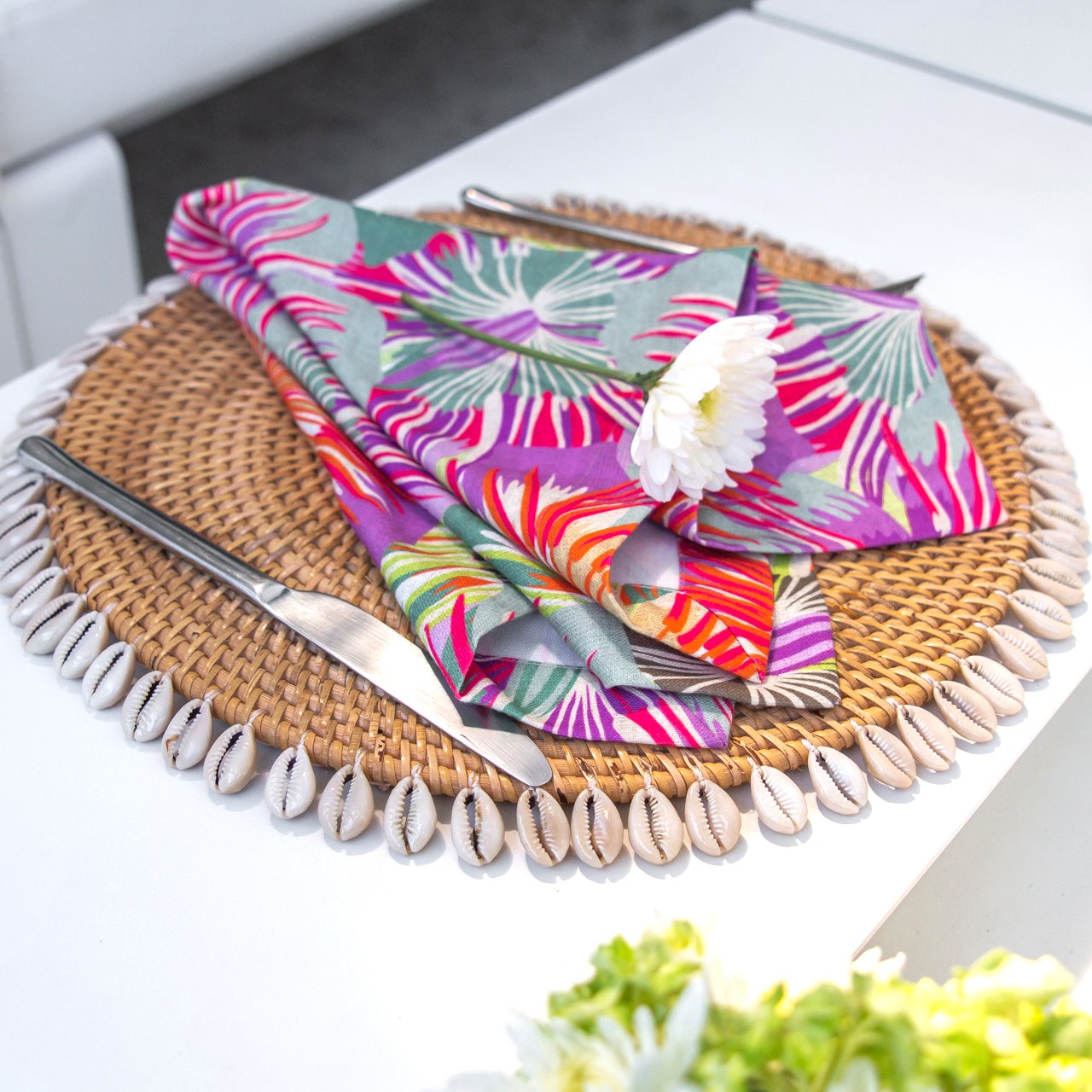 Casual Triangle Fold
Another casual fold that is easy and simple, but equally impactful with colourful, eccentric patterns.
Shop Barbados Purple Napkin >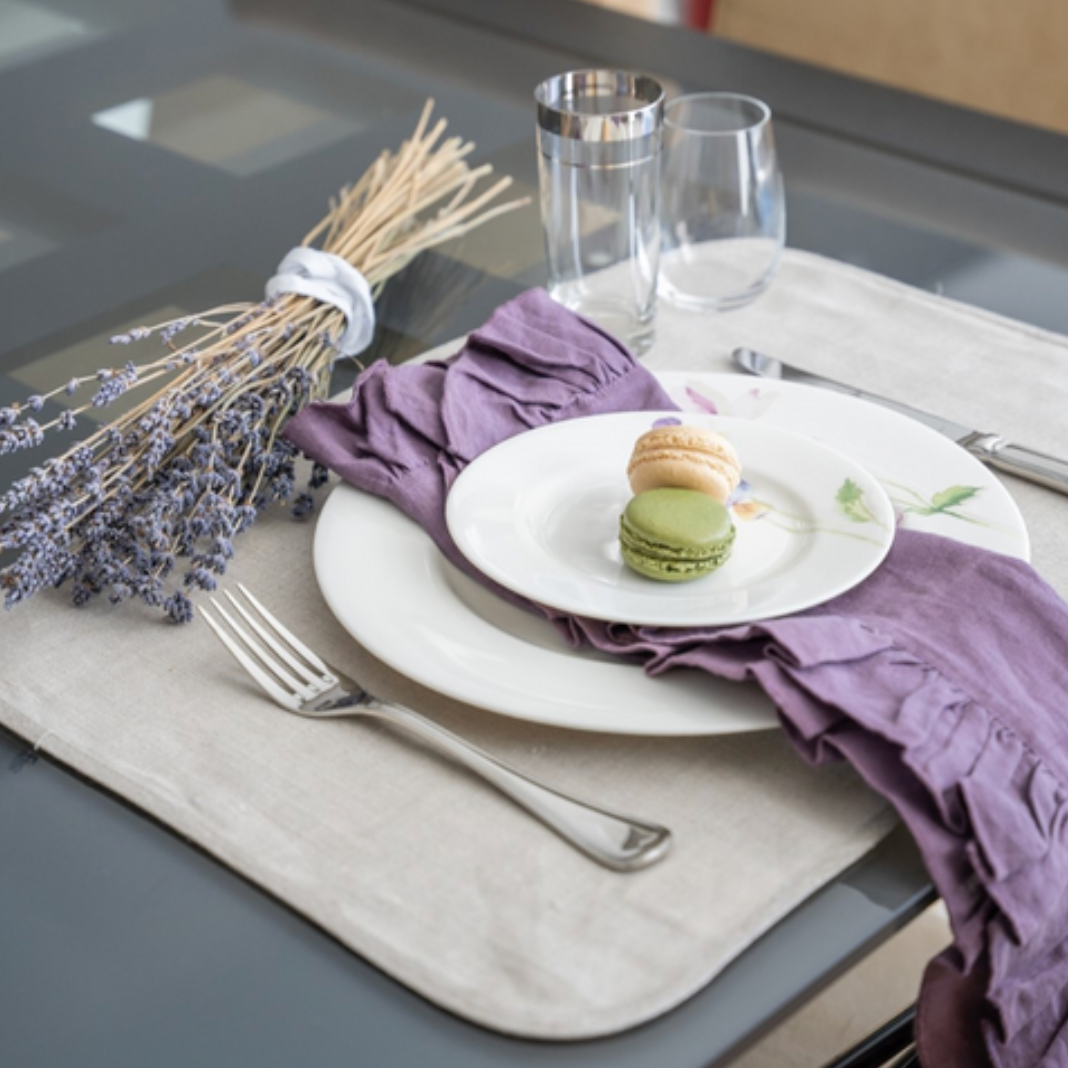 Draping Over Table
Unfold your napkins completely, then refold into a long rectangular shape. Position them underneath the plates and drape them below the table for a flamboyant visual.